Exclusive: Marshmello Named Music Curator for ESPN's 'Monday Night Football,' Remixes Theme Song
Marshmello is the latest artist to serve as a season-long music curator for 'Monday Night Football' and the first to remix the "Heavy Action" theme.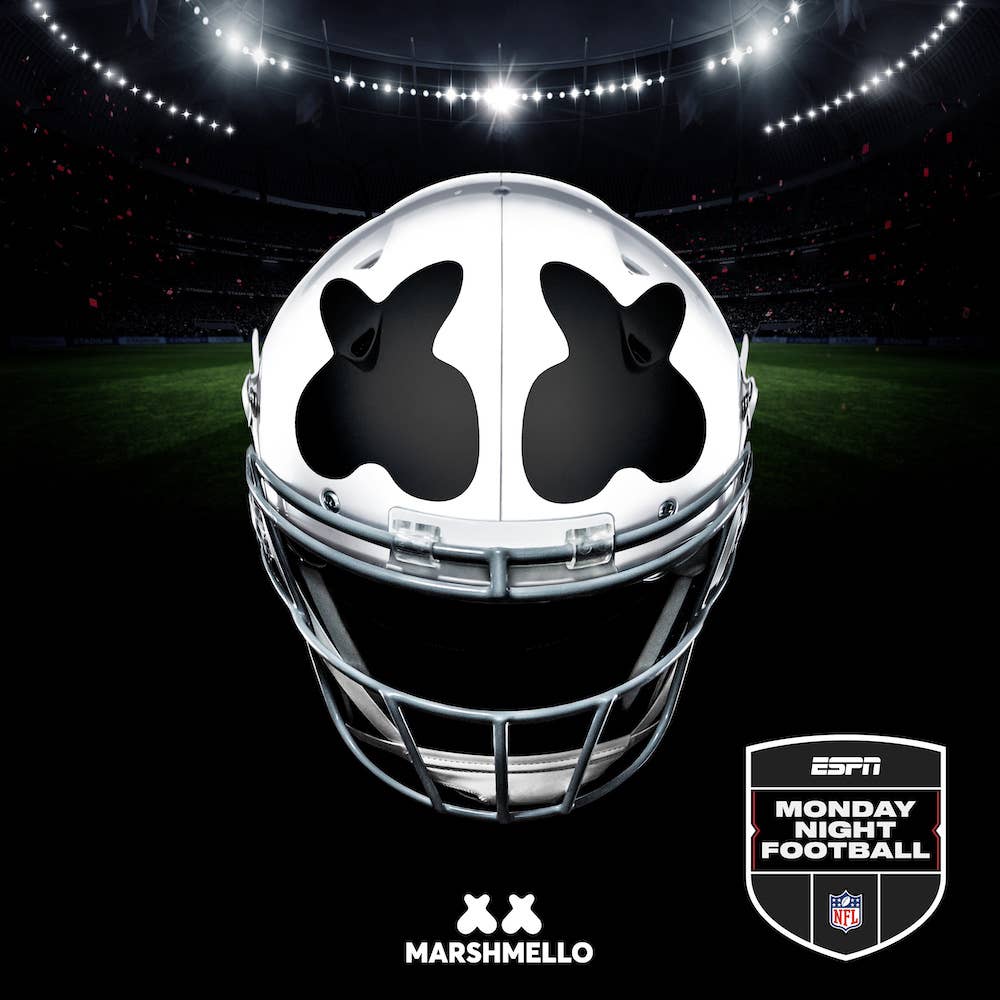 Publicist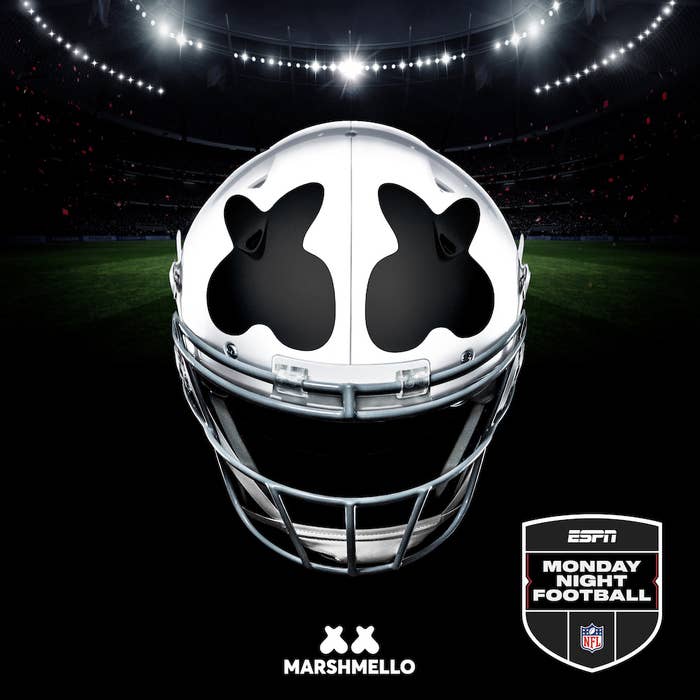 Marshmello has been enlisted by ESPN to embark on a season-spanning collaboration.
Announced Thursday, the partnership sees Marshmello sharing a remix of the "Heavy Action" theme song known for its decades of usage as part of Monday Night Football festivities. Fans of Marshmello, per a press release, can also expect to continue hearing curated selections from the prolific producer and DJ throughout the season.
"Working with ESPN is a dream come true as Monday Night Football and the NFL have been a part of my life ever since I can remember," Marshmello told Complex of the personal importance of this unique partnership via a statement. "Having the opportunity to put my own spin on an iconic song that NFL fans everywhere recognize was an amazing opportunity."
The "Heavy Action" remix will make its TV debut on Sept. 12 amid Broncos and Seahawks coverage. Serving as the soundtrack to a new Russell Wilson return promo, meanwhile, is Marshmello's new song "Grown Man" featuring Polo G, produced by Marshmello and Southside.
Past ESPN-enlisted curators for prior seasons have included Drake, DJ Khaled, and Diplo.