Ja Morant's Cryptic Instagram Posts Spark Concern, Police Welfare Check
Ja Morant was recently suspended from the Grizzlies over a second social media video in which he flashes a gun.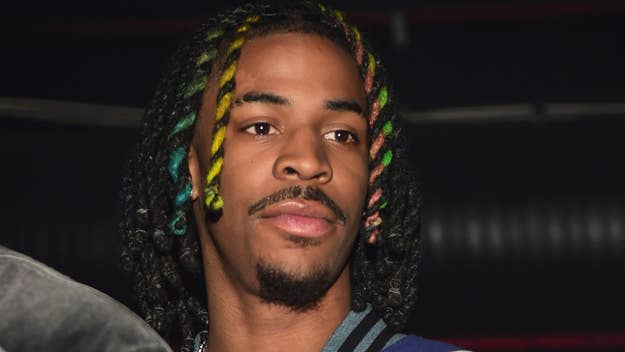 Image via Getty/Prince Williams / WireImage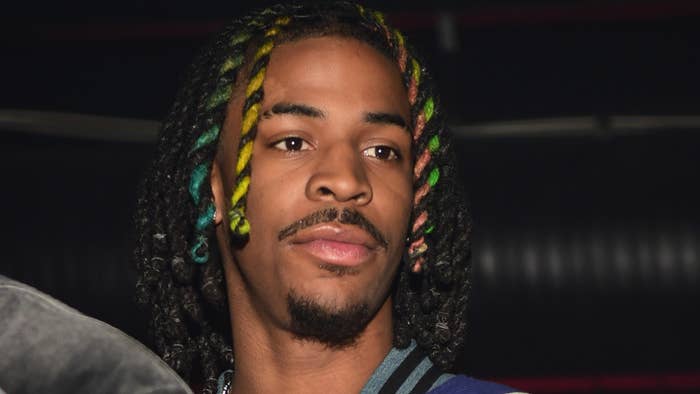 UPDATED 5/24 12:45 p.m. ET: As first reported by TMZ, the Shelby County Sheriff's Office said it sent deputies to do a welfare check at Ja Morant's residence following a series of Instagram Stories updates that sparked concern among fans and commentators on Wednesday.
Per a department spokesperson, Morant is "fine" but he's putting a pause on his social media activity for the time being. This was speculated earlier on Wednesday as being the meaning of Morant's posts, which included one in which he said, simply, "bye."
See original story below.
Fans and commentators alike have expressed concern over a series of recent, since-deleted Instagram Stories updates from Ja Morant.
While the posts in question didn't last long on Morant's feed, screenshots were being widely circulated in the early hours of Wednesday. As regional Memphis outlet WREG reports, the suspended Grizzlies player shared photos of his family, ending the series of updates with a cryptic message that read, simply, "bye."
As previously reported, Morant released a statement to ESPN earlier this month saying he was taking "full accountability" for his actions following a suspension over a social media video in which he was seen flashing a firearm.
"I know I've disappointed a lot of people who have supported me," he said at the time. "This is a journey and I recognize there is more work to do. My words may not mean much right now, but I take full accountability for my actions. I'm committed to continuing to work on myself."
In March, Morant was suspended for eight games without pay for a separate incident in which, per the NBA, he was seen "holding a firearm in an intoxicated state."
As for the conversaton surrounding his recent IG updates, Morant had not further commented at the time of this writing. As noted by several fans amid the ensuing discourse, however, it's quite possible Morant is initiating a break from social media in light of his latest controversy.