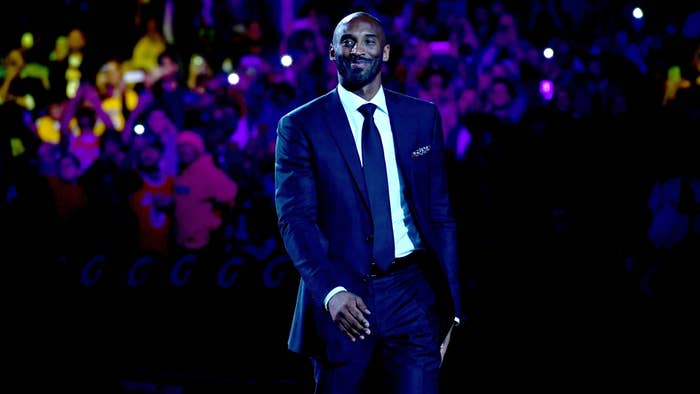 Both sides in a lawsuit over the alleged taking and sharing of Kobe Bryant helicopter crash site photos have shared statements on an involved sheriff's deputy having also been at the center of a 2021 excessive force scandal.
Per a report fromUSA Today, Luis Li—an attorney representing Vanessa Bryant—said Friday that he and his client looked forward to "responding in court" as the scandal's potential inclusion in an eventual trial remains a source of contention. Los Angeles County, meanwhile, has argued that Bryant seeking testimony about the 2021 excessive force incident is "improper" due to its potential to, in their opinion, "impugn" the character of the deputy in question—Douglas Johnson—and Sheriff Alex Villanueva.
In short, footage made public earlier this year was reported to show Johnson kneeling on the head of inmate. The March 2021 incident, per a report this year from the Los Angeles Times, allegedly spurred a cover-up effort from the county. According to that report, the alleged cover-up was aimed at preventing "negative light on the department," with a commander being quoted in internal documents as having acknowledged the "similarities" in Johnson's excessive use-of-force to the tactics used in the murder of George Floyd.
The prior year, Johnson is alleged to have involved in the taking and sharing of photos from the scene of a helicopter crash in Calabasas that killed all nine people on board, including Kobe Bryant and daughter Gianna Bryant. Vanessa Bryant, Kobe's widow, has sued over the photos, with a judge in January of this year having been reported to have denied a county attempt at having the suit dismissed.