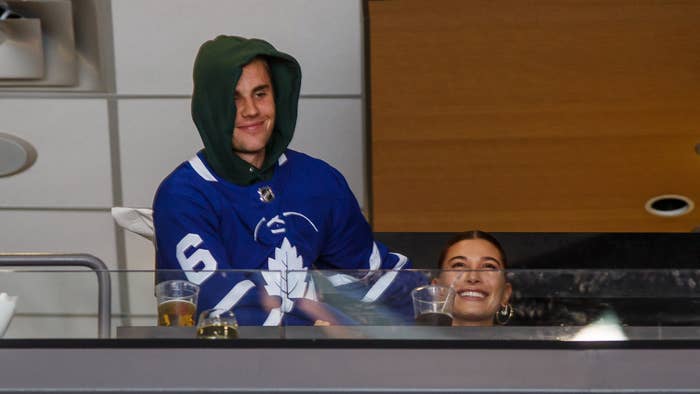 Justin Bieber has never been shy about letting us know that he's a Leafs fan through and through. Because of this, it should come as no surprise that he pissed off a few Habs fans while performing in Montreal. 
At his Tuesday night show at the Bell Centre—coincidentally also the Montreal Canadiens' home arena—Bieber decided to make his loyalties even more apparent.
Nearing the end of his set, Bieber started talking to the crowd: "What's up Montreal, I've had a great night with you guys tonight. How about them Leafs though, huh?" Then, boos ensued. Ouch.
If that wasn't bad enough, he made sure to give a shoutout to his bestie and Leafs captain Auston Matthews. "Man, Auston Matthews is really doing some work here in Montreal. How's that playoff spot looking for you guys this year?" 
Bieber's roast especially stung since the Habs sit in last place in the Atlantic Division and second last in the whole NHL this season—a surprising turn of events considering they made it to the Stanley Cup finals last year.
While Leafs fans found this absolutely hilarious, Habs fans were hilariously mad. 
Some fans even went as far as saying they'll never listen to Bieber's music ever again. 
Canadiens fans shouldn't have been surprised by Bieber trolling them, considering he just helped design a jersey for the Leafs' Next Gen game. 
While the boos and jeers continued and fans started chanting "Go Habs Go," Bieber joked back. "It's not fair, I'm outnumbered." Hey Biebs, if you play stupid games, you'll win stupid prizes.