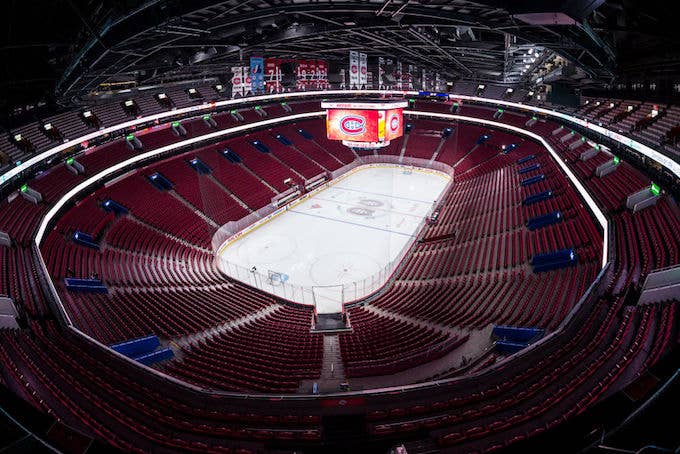 While you shouldn't count your chickens before they hatch, in Seattle, you can apparently buy season tickets before there's a team. In a bid to prove the city is a viable market for a hockey team, deposits for season tickets for a hypothetical hockey team were sold, and the results are pretty wild, according to SBNation. The NHL is thinking about expanding into Seattle in a move guided by sports executive Tim Leiweke with possible owners David Bonderman and Jerry Bruckheimer. They have also proposed a $600 million renovation to the city's KeyArena, which would accommodate 17,500 hockey fans. "Tim Leiweke tells us Seattle has sold 10-thousand season tickets in 12 minutes," said a tweet from Sportsnet reporter Irfaan Gaffar. "Currently at 25-thousand tickets sold. Five-thousand of which are club seats."
Leiweke told Canada's TSN he was "shell-shocked" by the results, Bruckheimer called it a dream come true. "I'm so excited to bring this sport to this community that so needs a winter sport," Bruckheimer said, "and they are going to be overwhelmed by the entertainment that this sport brings to this town." On Twitter, #NHLSeattle was trending as fans who made their deposits posted screenshots of their confirmations. An unofficial Twitter account for the bid posted a photo of a flag with the NHL logo between "2020" - indicating the target for the team's inaugural season - placed that the top of the space needle.
These numbers could be the boost they need to make their case for a new sports franchise in the city. Seattle is already a city with large and dedicated fanbases in other sports, with the MLS team the Sounders seeing top attendance and the Seahawks being the third largest team in the league. With this level of interest, it's evident that the city is ready for a whole new team to cheer for, and where most cities are held back by infrastructure and space, Seattle will also have an arena ready to go if it all goes as planned.