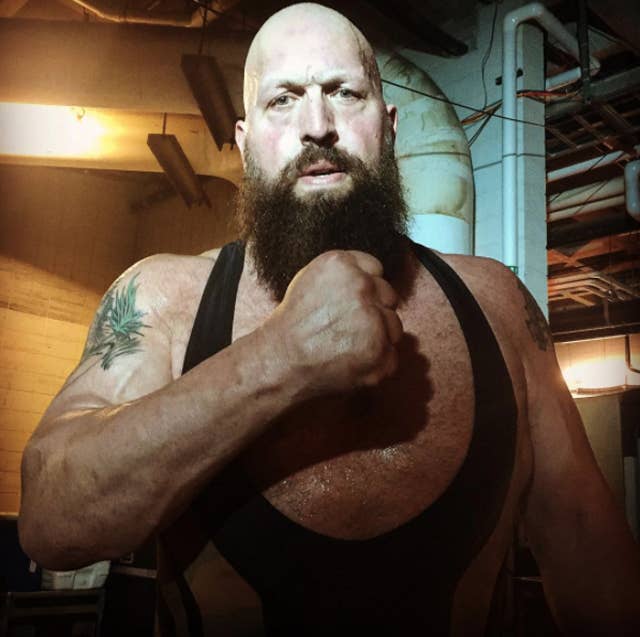 With just a month before the WWE puts on its annual Super Bowl-esque extravaganza WrestleMania, we're starting to see the separate matches fall into place that will make up this year's monstrous card. Per usual, there's always a celebrity event, where one individual from outside of the world of sports entertainment steps into the squared circle to duke it out with a current WWE Superstar. Back in August 2016, the 7-foot, almost 400-pound WWE veteran Big Show confirmed that his growing "beef" with NBA legend Shaquille O'Neal would be settled at WrestleMania 33 in April.
Truth be told, Ray Charles could've seen this play being telegraphed; Shaq made a brief appearance at WrestleMania 32 in 2016, which included a long stare down with Big Show in the middle of the Andre the Giant Battle Royale. With their match seemingly in the bag, the Big Show (who's no stranger to mixing it up with celebrities in 'Mania) started getting into fighting shape and posting some awe-inspiringtransformation photos (with abs!) on his Instagram page. He appeared to be taking it seriously, but he didn't feel like Shaq was working as hard, so he decided to throw some shots at the former Laker.
"We shot this off at the ESPY Awards," Show told WWE.com. "Shaq said he's in, I thought this would be a good match for fans to see two giants go at it. And I see Shaq riding around, singing karaoke, and stopping in at Krispy Kreme. I'm like, 'Hey! If you're not gonna take it serious, find something else to do!' I've given 22 years of my blood, sweat, and tears to this business and I'm doing this favor to Shaq. This could be my last WrestleMania. He needs to step up. I'm not trying to be mean, but my time's valuable."
Shaq came back earlier this week, saying that he "talked to somebody high up in the organization" and they are "back talking again." But as of right now, it's hard to tell what exactly is going on. 
Complex had the opportunity to get on the phone with Big Show, the seven-time pro wrestling heavyweight champion, surrounding the release of  The Jetsons & WWE: Robo-Wrestlemania, an animated feature that's out on Tuesday, March 14 and features Big Show is a very meaty role. He broke down his post-WWE plans, what drove him to such an extreme transformation in weight, and of course, his thoughts on what's really going on with his 'Mania match with Shaq.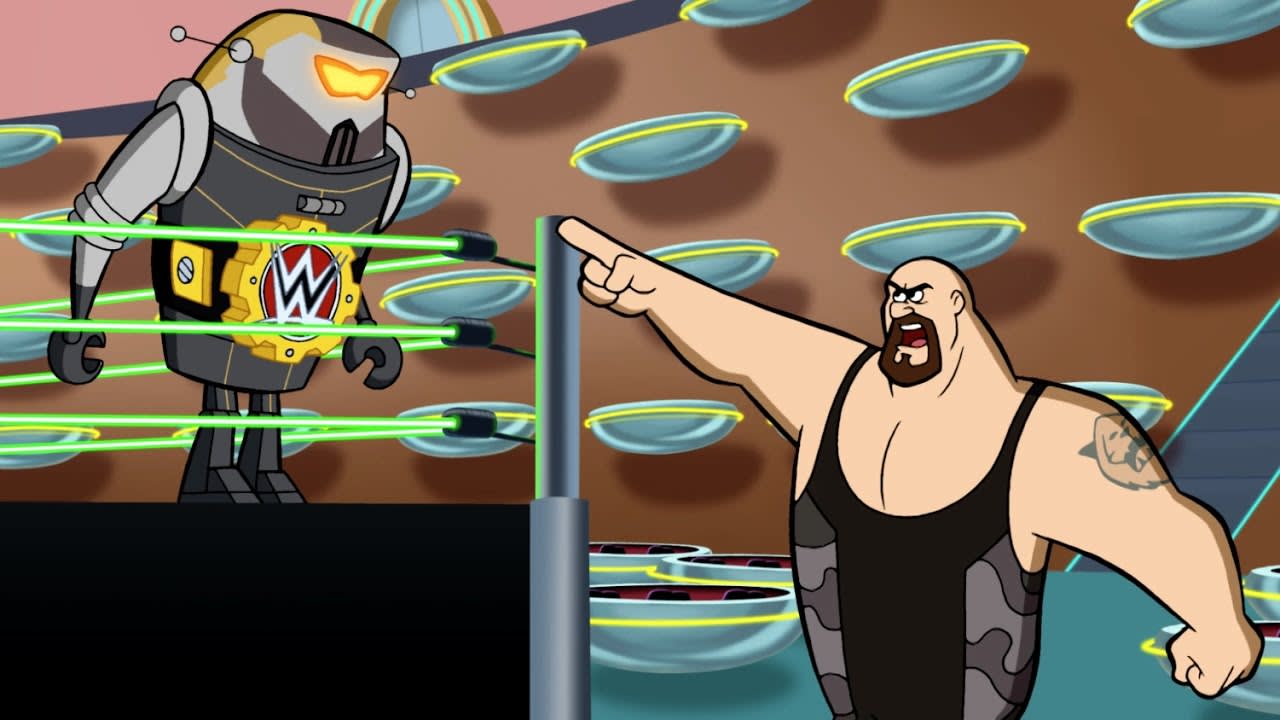 Before we talk about your current wrestling escapades I wanted to talk to you about this new Jetsons film. How did this role for you come about?
This role came about from Mike Luisi, the head of WWE Studios. I told him I wanted to do the voice-overs when they did animations, because I'm a kid from the '80s and I'm definitely a cartoon fan. [Mike] brought me the Jetsons project and it was more than I could ask for.
If this ends up going well, will you be looking for more animation projects?
I'm definitely looking to do more animation stuff. After being part of this process, I see why all these bigger companies are releasing animation projects [and] getting these big stars to do them; it's fun. It's cool to build projects for your kids to enjoy. For me, I always enjoyed doing stuff for the little ones because I'm a big kid myself. So this is definitely an avenue that I want to do a lot more of. I figured, I've gone through trouble to lose all this weight and get in shape, and now you won't ever see me because I'll be in animation (laughs).
What was it that led to this change?
It's better late than never! (laughs) I know a lot of people give me beef on Twitter, "If only you had been in this kind of shape early in your career!" and I agree with them 110%, but I don't look in the past and go "should've, could've, would've" because you'll tear yourself up. All you can do is change today and tomorrow.
I started on this commitment, seriously, a little over a year ago. I had a conversation with John Cena, and I told him, "If only I could be a giant with abs," and he said, "Maybe you could be a giant with abs." That kind of got me thinking that maybe John was onto something, because when it comes to obviously being successful and marketable, John is one of the smartest people I've been around. So I started preparing a few months ago, I got a good trainer in Dodd Romero down here in Miami. He put some great challenges in front of me and we dialed in on nutrition, and it's been a really good process that I'm excited about.
I did it for a lot of reasons, one for health, better quality of life and living longer, and also I'm at the end of my love—the end of wrestling—and there's a fantastic pool of new talent. I needed a new challenge; how do I still stay entertaining and apply the gifts that I have been given to the fullest? For me it was to get in shape and to make my way into Hollywood. Not by any means do I think that I'm The Rock or Mark Wahlberg. I understand that I'm not like them, being a leading guy, but I'm a great comedy sidekick, and, who knows, I can be in the X-Men or something.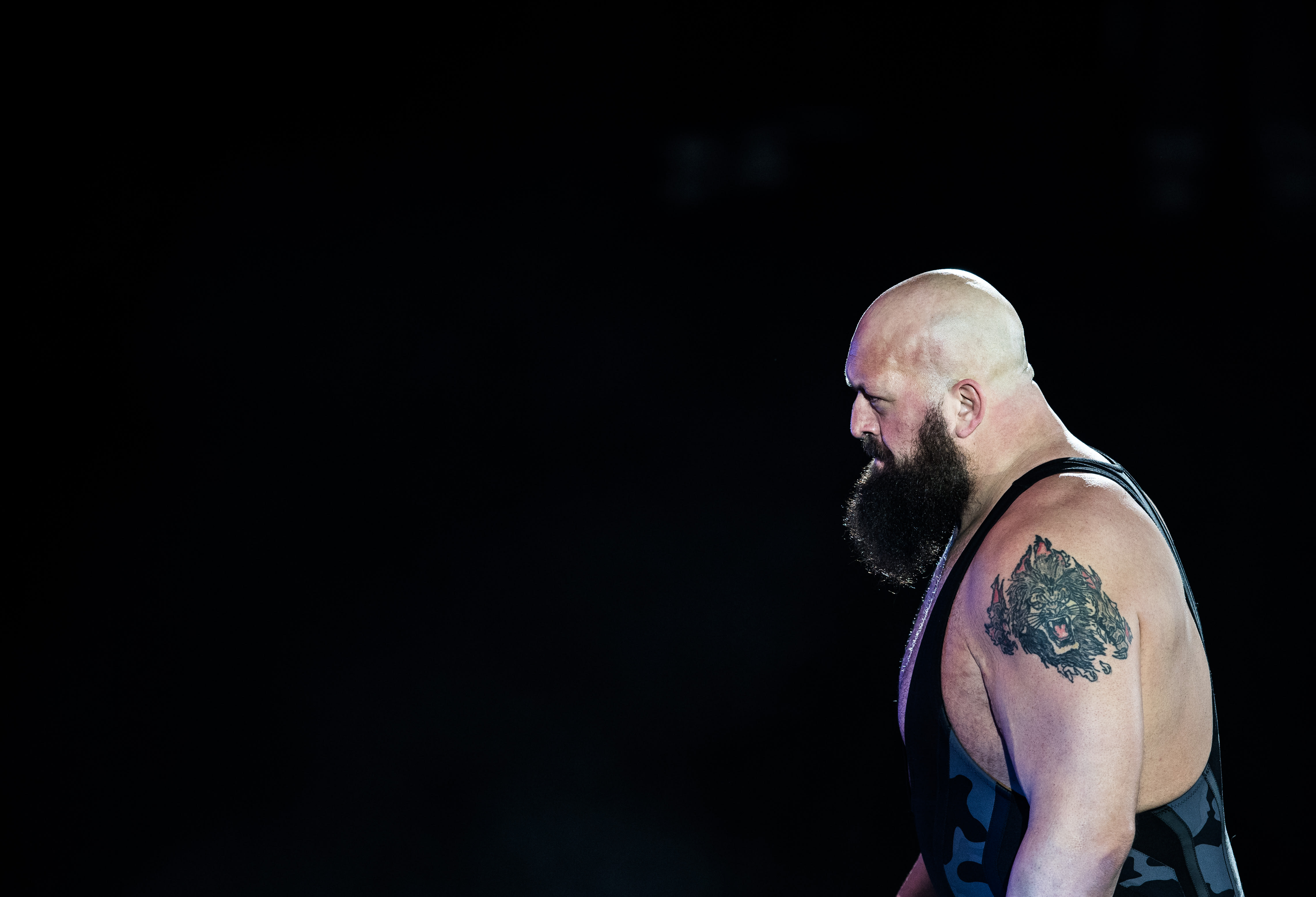 You've mentioned that you're at the end of your career, but there's been this hype, especially around the past year with this match with you and Shaq that's supposed to be going on during Wrestlemania. What's the situation?
For me, on my end, I'm open and I'm ready for Wrestlemania, I'm ready to go. I think this is a situation where Shaq has to figure [things] out. I don't know if he's got business commitments, I don't know what's going on with him personally, I really don't know. That's his business and it's above my paygrade.
I think, personally, he saw my six-pack and realized that he's Fat Shaq, he's actually become a barn. He used to be "Shaq" but now he's become a barn because he got so fat. Maybe he doesn't want to get out there in Wrestlemania because he realized that after he left being the most dominant basketball player in NBA history and got fat sitting behind a desk and he doesn't want anyone else to see that (laughs). I don't know. I may be talking some trash, just a little bit, but I've wasted a lot of time and effort for a dude to back out a month out; whatever his excuse is, just knuckle up. It's not like it's a far drive; you live in Orlando. Just drive over; I'll smack you around and you can drive home! It's real simple, I'll just take 15 minutes out of your day and that's it.
If it's a situation where the match ends up not happening, would you be willing to drive over to his house and try to figure out what's happening Wrestlemania night or do you have any other plans?
If Shaq doesn't come to Wrestlemania, the last thing that I'm going to do is chase Shaq down. I know that Battle Royale is still going to go down and I've been around long enough where I can stir up enough trouble the day of to get involved in something. I'm not going to waste my 2017 Wrestlemania.
I have all the confidence in the world that from now to Wrestlemania, Shaq is a very honorable dude and that the WWE wants to work with him, I'm sure that they will come to an agreement and give our fans a unique spectacle! I've said this before: The battle between Shaq and I is not going to be a grappling, technical extravaganza, but it's going to be a spectacle. There are a few matches on there that's going to determine the course of WWE history in the next year and there are matches that are on there just for entertainment purposes, and the battle between Shaq and I are a spectacle. All he has to do is show up and I'll take care of the rest.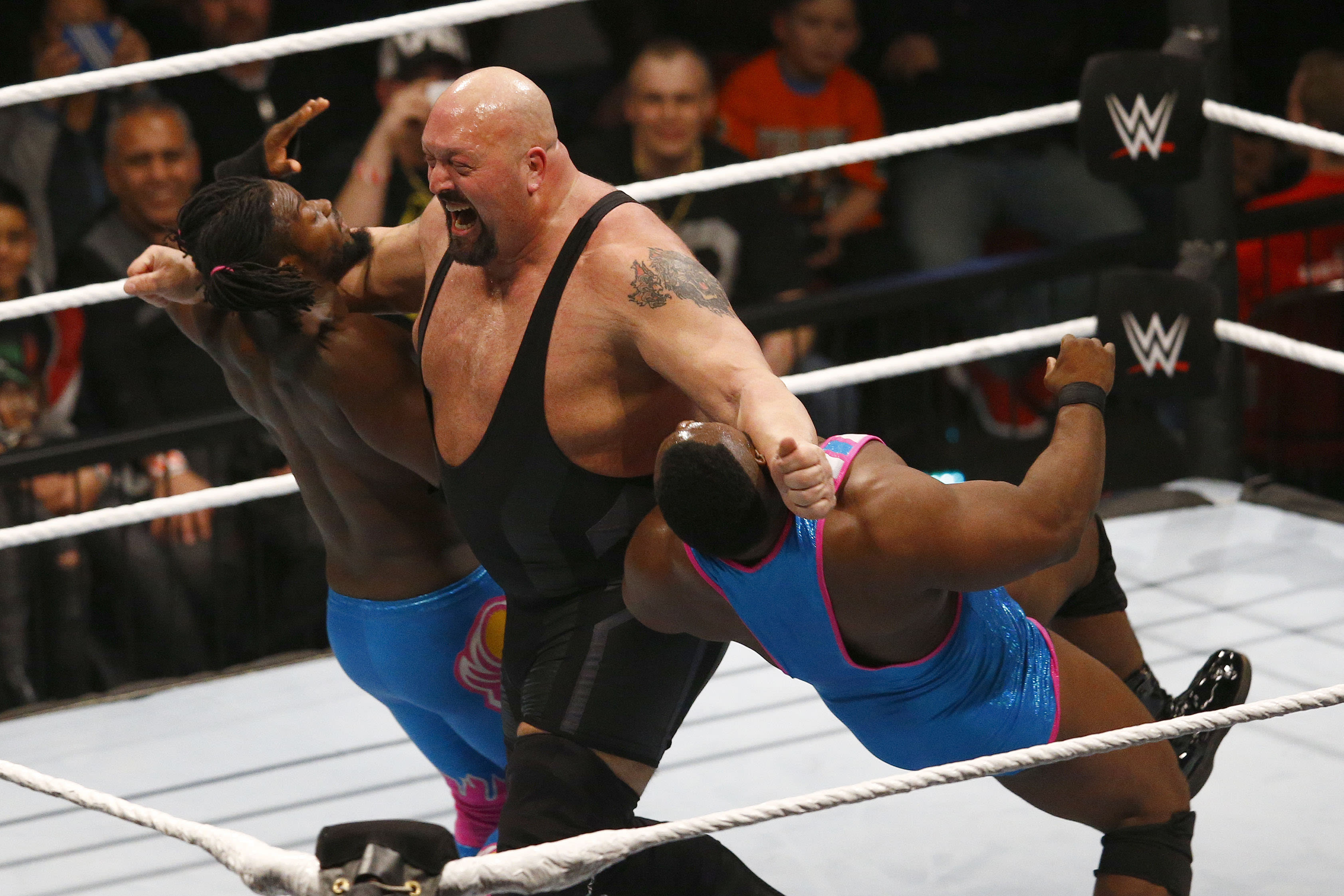 You have mentioned a couple times that you are at the end of your career.
My deal ends February 2018 and I don't know what my role will be with WWE after that. Nobody in the locker room believes that it will be my last match. I'm very committed to our product, our company, our team, and our guys in our locker room. I don't really see myself being a trainer or a producer. Of course I will always be an ambassador for the WWE, so definitely anytime they need me for something I'm only a phone call away. I just need to find something that will keep me happy.
I've never been a sit on the bench guy, that's not my deal. The struggles the past few years have been [about] relinquishing the amount of work that has been put on me, [but] I love being in that fire. 2008-2009, I spent like two years trying to fight everyone that had the title trying to win it. I love being in the mix, helping other guys and being that character and that role, but sitting on the bench and having a part-time role, I don't have that subtlety. I'm 45, and Father Time always wins. He's got a good slow game, but he always wins. 
For now I'm still a full-time employee and I'm doing European and Asian tours. I'm always on the road, but I'm still one of the guys in the locker room. So we'll see what happens when February comes around next year. This is a new era with a lot of talent. Sometimes you have to step aside and make room for things to grow.