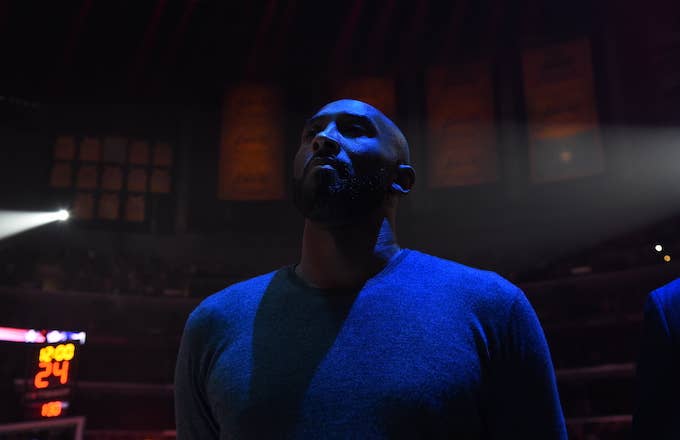 Kobe Bryantpassed away on Sunday in a helicopter crash. He was 41. 
Bryant's death sent shock waves throughout the NBA where he played for two decades for the Los Angeles Lakers, but his legacy extended well beyond the world of basketball. After his professional career came to a close, Kobe actively pursued his many interests, and received an Oscar for Best Animated Short Film for Dear Basketball, a film he wrote and narrated that detailed his love for the game. 
Kobe's competitive fire and success on the court was respected by everyone who knew him and had the opportunity to see him play, and his impact permeated music, pop culture, and practically every walk of life. On a day like today, celebrities around the world are mourning this tragic loss.  
TMZ caught up with several stars during the Grammy Awards on Sunday night, and it was clear everyone was thinking about Kobe. Among the celebs that the outlet spoke with included JAY-Z, The Game, French Montana, Hilary Clinton, Swae Lee, Lil Kim, and Offset.
While JAY-Z didn't directly say anything when asked if he had any words for Kobe and his family, he put his hand over his heart. The Game said to give "his love to Kobe, Gigi, and the family," while Swae said, "RIP to a childhood hero."
Kim said she'd "been crying all day. He was my favorite next to [Michael] Jordan. Kobe is in my heart. I love him so much." When asked how the award show went, Offset said, "It was cool but with the loss of one of the greatest players of basketball. It sucked—that was constantly on my mind."