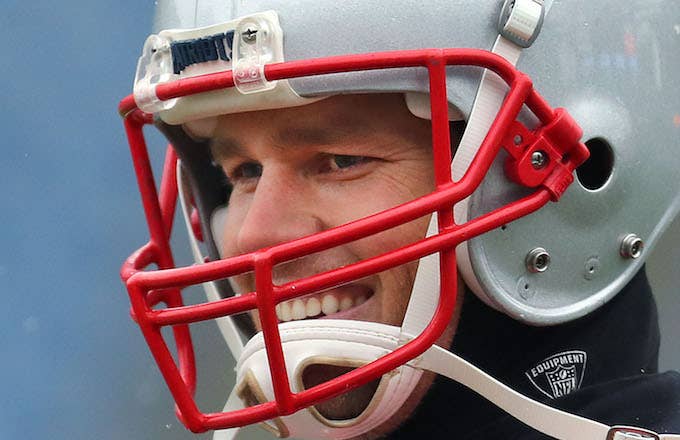 We're only four days away from the AFC Championship Game, and New England Patriots fans should feel the slightest bit concerned about the health of their star quarterback Tom Brady...right? Brady missed Thursday's practice after jamming his throwing hand the previous day, according to Karen Guregian of the Boston Herald.
Brady was spotted on the sidelines wearing a glove on his throwing hand, a move he has criticized in the past.
Brady is a fierce competitor so he will almost certainly suit up this Sunday, regardless of how bad the injury may be. Ultimately, his performance on Sunday will come down to effectiveness. If he struggles to complete the throws he's accustomed to making, the Patriots will face an uphill battle against a top-ranked Jacksonville Jaguars defense. 
The news has some worried.
Other people don't appear all concerned about Brady's injury. In fact, they believe that the news is all a trap set up by the Pats organization.