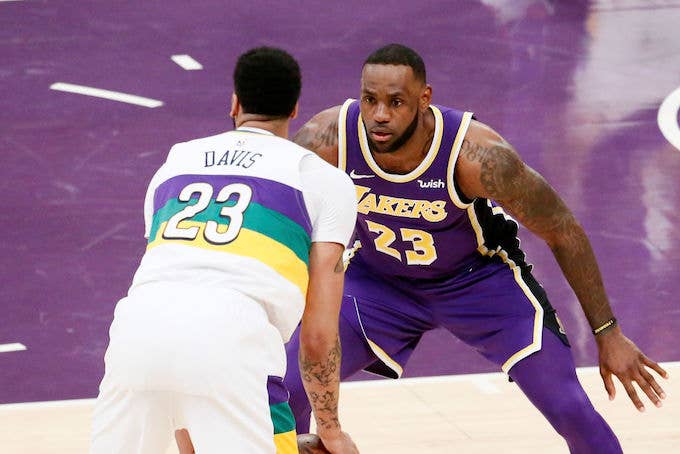 On February 20, LeBron James declared that "playoff mode" had been activated as the Los Angeles Lakers with their 28-29 record at the time looked to make a push for the postseason in the remaining 25 regular season games. Five days later, James' claim was called into question by fans who witnessed his statuesque defensive effort in the Lakers' 110-105 loss to the second-worst team in the Western Conference, the Memphis Grizzlies. 
While the sight of James barely trying on defense is something typically reserved for the first half of the season, his lack of effort at this stage when the Lakers need him to put forth maximum effort on both sides of the ball is alarming. On Wednesday, the New Orleans Pelicans appeared to be targeting LeBron on defense, forcing him to make stops, and judging from Julius Randle's game-high 35 points, The King didn't rise to the occasion. 
If this approach of singling out James is becoming a league-wide thing, he has a message to teams around the league: "Come on with it."

"I mean, every team has the right if they want to single me out defensively. Come on with it," James toldYahoo Sports' Chris Haynes. "Hey, listen, come on with it. Every team has the right to be like, 'Oh, 'Bron's over there.' Hey, just come on with it. … We'll see what happens."