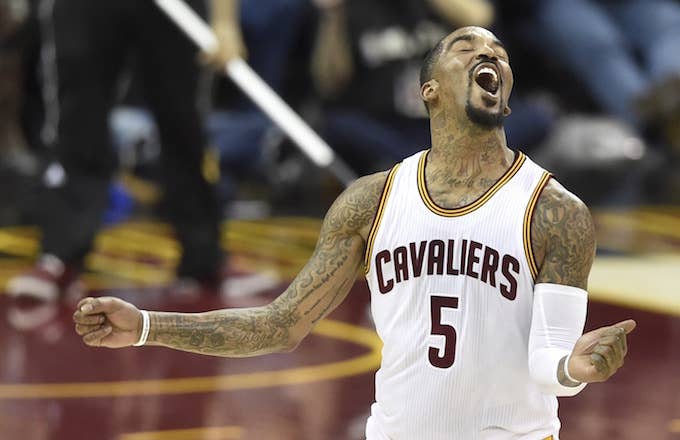 Just three days after falling to the Boston Celtics in Game 7 and failing to reach the Eastern Conference Finals where they would have played the Cleveland Cavaliers, Washington Wizards guard Bradley Beal told Chris Miller of CSN Mid-Atlantic that the Cavs didn't want to face his team in the playoffs. "Cleveland didn't want to see us. I always said that. I felt like that's the reason they didn't play us in the second round. They didn't want to see us in the second round," Beal said. "If they were going to go down, they were going to go down in the conference finals. They didn't want to go down in the second round."
Beal is probably basing this argument on their three match-ups during the regular season. Even though the Wizards won two out of the three games, Beal isn't taking one important detail into account: Playoff LeBron James is a whole lot better than Regular Season LeBron James. In the postseason, James is averaging 34.3 points, 8.5 rebounds, 7.1 assists, 2.3 steals, and 1.5 blocks per game while shooting 56.9 percent from the field and 45.8 percent from downtown. 
When J.R. Smith and Richard Jefferson were made aware of Beal's comments, they made the obvious counter-argument, pointing out that the Wizards should have done everything in their power to make that happen.  
"It seems like the teams that are at home now want to start talking," Jefferson said, perCBS Sports. "Dion Waiters was saying that nobody wanted to see the Miami Heat, nobody wants to see the Miami Heat. Then Bradley Beal says nobody wants to [see the Wizards]. Well, if no one does, then show up. If you get there, then prove it."
There's been no response to any of this from Beal yet. But really, what else can he say? Maybe next season, man.