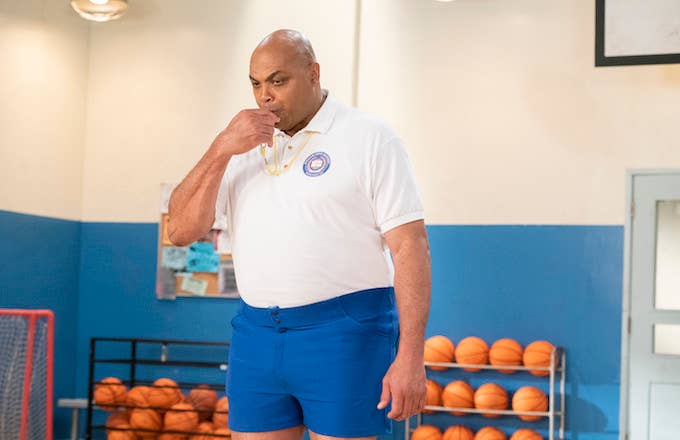 When Anthony Davis officially requested a trade from the New Orleans Pelicans earlier this week, everyone assumed he wanted to end up with the Los Angeles Lakers. In an immaculate move by agent extraordinaire Rich Paul, Davis was able to make his intentions known to the Pelicans organization just weeks before the trade deadline while preventing the Boston Celtics from engaging in any substantive trade discussions because of the "Rose Rule" tied to Kyrie Irving. 
Due to the timing of the request and the league-wide belief that AD ultimately wants to be on the Lakers, Paul has essentially forced the Pelicans' hand by making a deal with L.A. happen one way or another. If the two sides come to terms on a trade, Charles Barkley believes NBA commissioner Adam Silver needs to enforce his veto power. 
"Adam Silver needs to block that trade," Barkley said on Inside the NBA. "I don't like what the Lakers are doing. I don't think it's right … It's collusion, and you know it's collusion." Chuck is speaking about the grey area that currently exists in the NBA which allows Paul, LeBron James's longtime friend and agent, to run the agency Klutch Sports Group while representing both James and Davis. 
"Rich Paul got mad at me when I said a month ago, 'Oh, the fix is in. Anthony Davis is going to the Lakers,'" Barkley recalls. "This was before all these rumors started... And he didn't like me saying the fix was in. The fix has been in." 
Since it looks like the Lakers could seriously be in the mix for Davis and many hurt fans feel it would be unfair for LA to land yet another superstar, would Silver ever step in to stop a trade because it looked bad for the league? According to a source, there's nothing in the CBA that would specifically grant Silver that right to veto a trade as long as the transcation was conducted within league rules.