Tom Brady Shows the Gruesome Thumb Injury That Almost Benched Him for the Postseason
Here's a good look at the gross thumb injury Tom Brady suffered just days before the AFC Championship.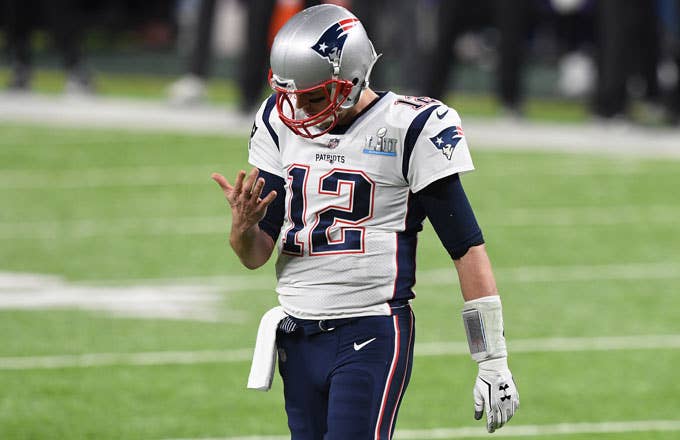 USA Today Sports
Image via USA Today Sports/John David Mercer
"When I hurt my thumb, I thought, 'This is it. This is the way the season ends,'" Brady says in the scene. "I'm looking down at my thumb as it's split open, and I'm thinking, 'I really don't know what happened to my thumb, but I know it doesn't feel good and I'm having a real hard time believing I'm going to go out and play well against the No. 1 ranked defense in four days.'"
Brady's injury ultimately required a dozen stitches, which you can get a look at right here:
As you're well aware (probably), the Patriots came back and beat the Jaguars in that AFC Championship game by a score of 24-20. Brady was 26-for-38 in the contest for 290 yards and two touchdowns. Two weeks later the Patriots lost to the Eagles in the Super Bowl by a score that was quite damning for their defense (41-33). Brady was 28-for-48 in that game, as he also threw for three touchdowns in addition to a Super Bowl record 505 yards.