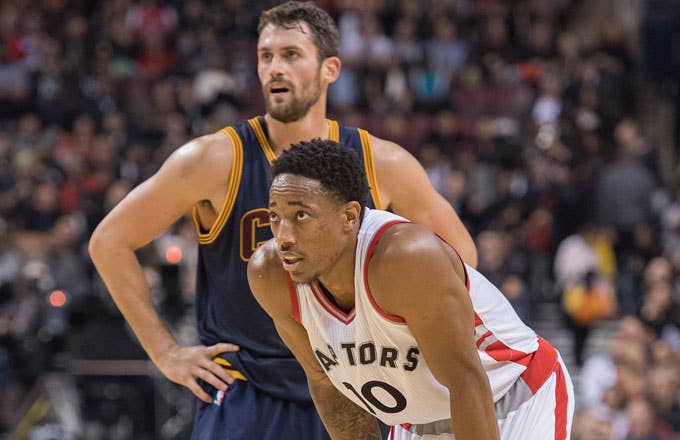 Last month, Raptors star DeMar DeRozan spoke candidly about his lifelong battle with depression. In turn, that outspokenness played a role in getting Kevin Love to be open about his own mental health struggles, namely the in-game panic attack that he spoke about for a Tuesday piece that ran on The Players' Tribune. In that piece, Love stated, "One of the reasons I wanted to write this comes from reading DeMar's comments last week about depression."
On Wednesday, things came full circle when DeRozan was asked about being that inspiration. Needless to say, he thought it was pretty cool:
"The last week has been probably one of the most incredible things that me, personally, I've witnessed, period," DeRozan said about the response to his original comments. He added that the vibe had been "so positive" before commenting on Love. "It made me feel, you know, pretty damn good, honestly" he said. "So it's cool to be able to help somebody."
Well said.