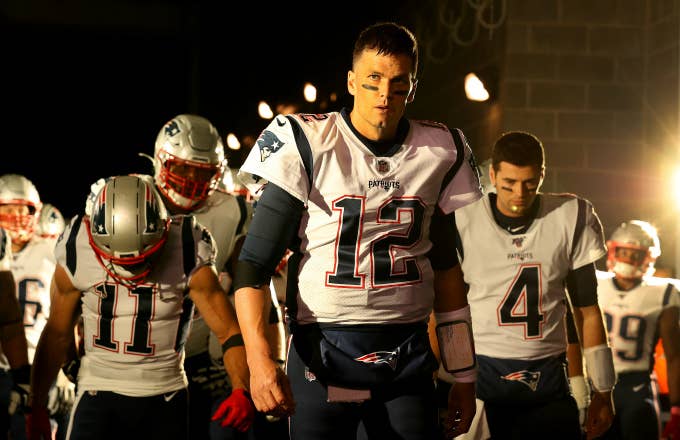 While Tom Brady and Bill Belichick are in the hunt for their seventh Super Bowl ring, analysts can't help but look ahead and speculate on whether the duo will go their separate ways. 
Sources close to Brady tell CBS Sports that the Los Angeles Chargers have a "unique appeal" to the quarterback. Not only has it been rumored that the Chargers will move on from Philip Rivers, but they will also move into a new state of the art facility in Inglewood next fall.
Brady was raised in California and still has family in the state. His business partner, Alex Guerrero, lives in Southern California along with his throwing specialist, Tom House. These factors prompt him to spend most of his offseason in the area.
Brady is also looking to further venture into Hollywood. The Chargers provide an opportunity for him to be the same superstar but in a big market.
Brady's contract is set to expire in March. Because he can't be franchise tagged, the quarterback will be able to test the free agency market for the first time in his career. Insiders assume that Brady's decision will depend on Belichick's future moves. Like Brady, the 67-year-old will be free to explore other options next season.
If he decides to move away from the franchise for another team or retire, then there will be nothing to hold Brady to New England. The 42-year-old quarterback could also retire after this season, but if he signs with the Chargers, it's likely he'd have to play until he's at least 45.