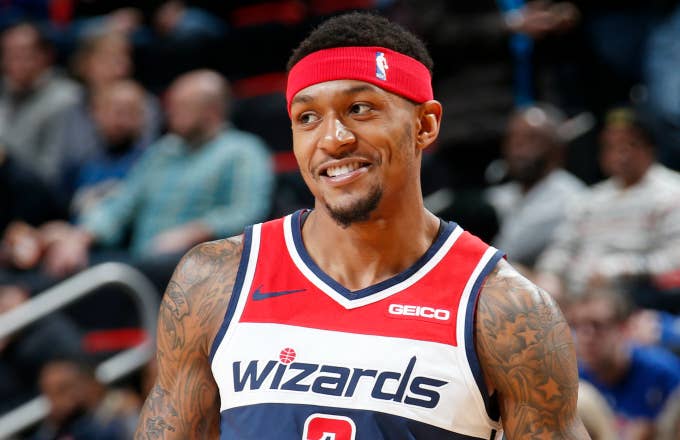 The NBA is known for letting an extra step slide for fluidity's sake. But with Harden's double-hop stepback taking over the league, things are getting a little out of hand. However, the travel by the Washington Wizards' Bradley Beal has forced fans to channel their inner-Boogie Cousins and let the NBA know that these walks are getting "ridiculous." 
Teammate Sam Dekker also weighed in on Twitter, saying "it's okay to be wrong haha even brad knows it was a walk."
The reaction to Beal's no-call forced the NBA refs to respond with a breakdown of why they didn't blow their whistles. Yet, fans felt their retort was equal parts a reach and cap.
Taking a cue from James Harden, Bradley Beal professed his innocence even though it's clear he knows he traveled.