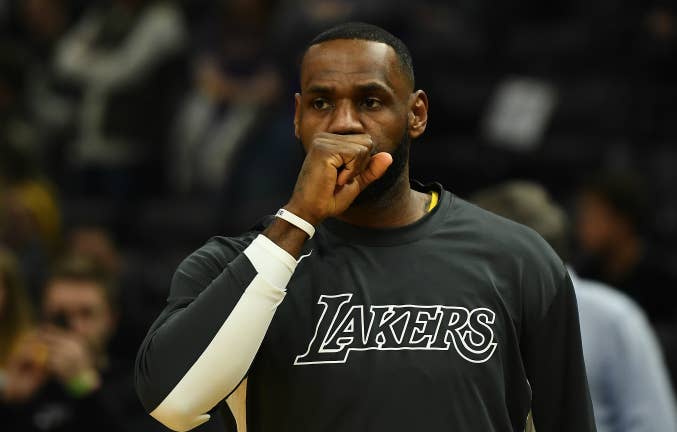 After reaggravating his groin injury on Wednesday, some people within the Lakers organization are urging LeBron James to sit out until he's fully recovered. 
While James missed his first game of the season when he was sidelined with a groin injury for Sunday's contest against the Denver Nuggets, he told ESPN's Dave McMenamin that he felt healthy heading into Wednesday, but a collision with Patrick Beverly reset the clock on his recovery. 
"I felt healthy going into the game," James said. "I got kneed in the groin taking a charge from Pat Bev, and it kind of set me right back to where I was five days ago." 
Last season, LeBron suffered a torn left groin during the Lakers' Christmas day game, which changed the trajectory of the Lakers' season. His current groin injury is on his right side, and is reportedly "far less dire" than the injury he had last season. Still, the team feels it could get worse if he keeps playing on it. 
With Wednesday's loss to the Clippers, the Lakers now have a season-high four-game losing streak. Despite this, the team thinks that resting LeBron now will allow him to preserve his body for their eventual playoff run. Not only is James nursing a groin injury, but he also has a muscle strain near his rib cage. And with James having another MVP-calibre season, it's no wonder people within the organization want him back at full health when the games start to really matter.