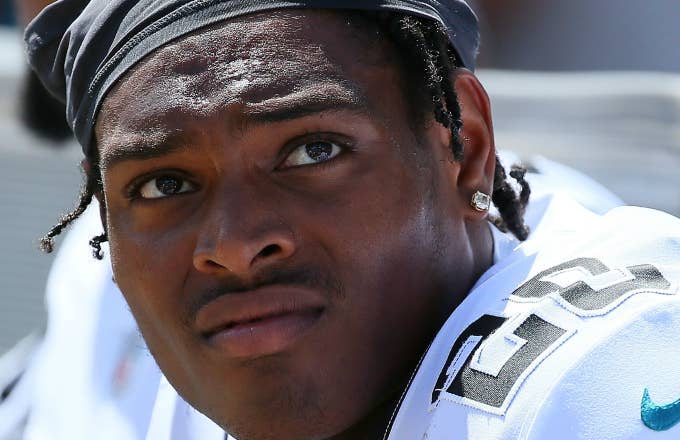 Pro Bowler Jalen Ramsey is supposedly going to be in another uniform soon.
ESPN's Adam Schefter reported that a source says he "absolutely believes" the Jacksonville Jaguars will entertain the idea of trading the cornerback. Jacksonville's front office will be forced to either make Ramsey very rich or move him because of this ability to exercise the fifth-year option of his contract next season.
Many have hypothesized that Ramsey and Jacksonville have not been seeing eye-to-eye lately and the move may be welcomed by both sides. Ramsey also contributed to the rumors by sending a cryptic tweet last Monday. "When I'm gone from here, y'all gone miss me," he said.
However, both parties claim there is no friction. Ramsey addressed the tweet Thursday and said it was directed at "fake fans" who haven't been loyal to his team. The Jaguars have also released a statement saying they "have zero intention of trading " Ramsey.
The rumors come amid a disappointing season for Jacksonville. Currently resting at 3-7, it's clear this is not the same team that reached the conference championship last year.