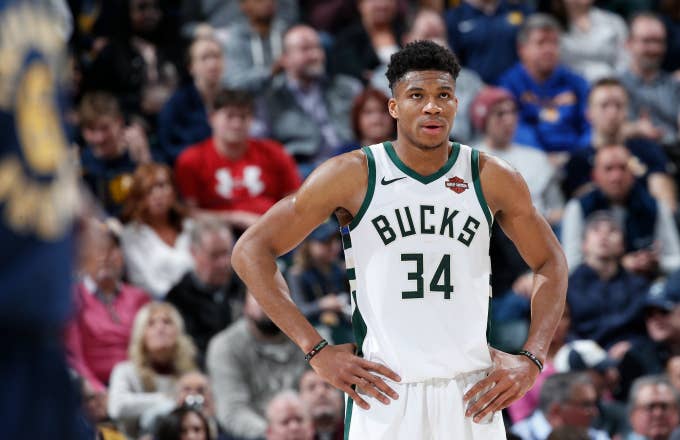 With the NBA MVP race getting closer as the season rolls on, the Bucks' Giannis Antetokounmpo let it be known that he feels he's the best player in the league right now. 
During Wednesday's matchup against the Indiana Pacers, Antetokounmpo collected 33 points, 19 rebounds, and 11 assists that helped lift the Bucks to a 106-97 victory. This outstanding performance led the media to ask Antetokounmpo if he "enjoyed" playing against the Pacers' Thaddeus Young, who was believed to be Giannis' remedy prior to the game. 
"Oh, come on man. Thaddeus Young, he's a great guy, first of all. Amazing player, amazing teammate, plays hard," Giannis said before tipping teams on how to neutralize him.
"At the end of the day, I'm not trying to sound arrogant and cocky because that's not who I am, but I don't think there's one guy that can stop me. It's going to be a whole team effort. They've got to load, they've got to double-team me. When I get to the paint, three guys swarm at me," he explained. "That's the only way. They've got to all work together to stop me from making plays—not getting points, from making plays."
The league should look into taking this advice. As of right now, the Greek Freak is averaging close to 27 points per game in addition to 13 rebounds and 6 assists. This all-around dominance has the Bucks sitting atop of the East while putting Antetokounmpo in a three-way race against Paul George and James Harden for this years NBA MVP.