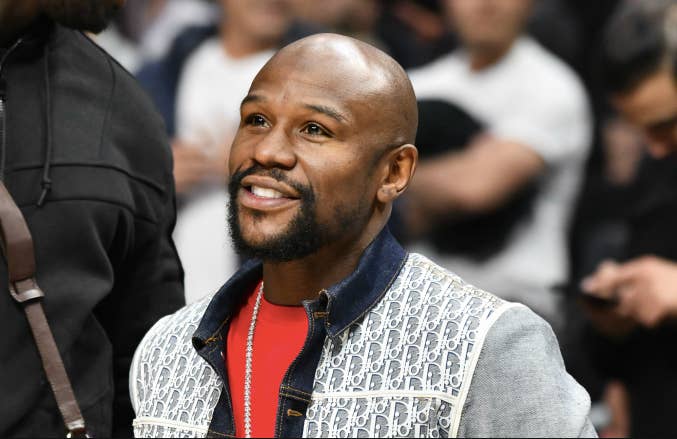 Floyd Mayweather is still willing to put his undefeated record on the line. 
TMZ reports that Money Mayweather is looking to set up two fights in 2020. One of the bouts will allegedly be against another professional boxer while the other will be a crossover fight against a UFC superstar. Mayweather is known for prolonging fights and there are still some kinks that need to be worked out. But one of these fights could reportedly be a rematch against Manny Pacquiao. 
The two have been dancing around the idea for years. Now seems like the perfect time with Manny coming off victories against Adrien Broner and Keith Thurman. Also, Pacquiao is now represented by Al Haymon, who's known for his close relationship with Mayweather. 
As for the UFC match, Mayweather will not venture into the octagon. Instead, the boxer is looking to find an MMA fighter with an impressive striking ability to bring to the ring. Although Mayweather called out Khabib Nurmagomedov, he's not a priority because he's known for his ground technique. This brings Floyd back to Conor McGregor, who has been interested in taking another shot at the champ. 
Floyd is reportedly looking to fight in May 2020 and then again in September. Floyd and his camp are still at the beginning stages of securing a matchup, but his opponents have to be a big enough draw to fill up the Raiders' new stadium in Las Vegas, as that is the favored venue.