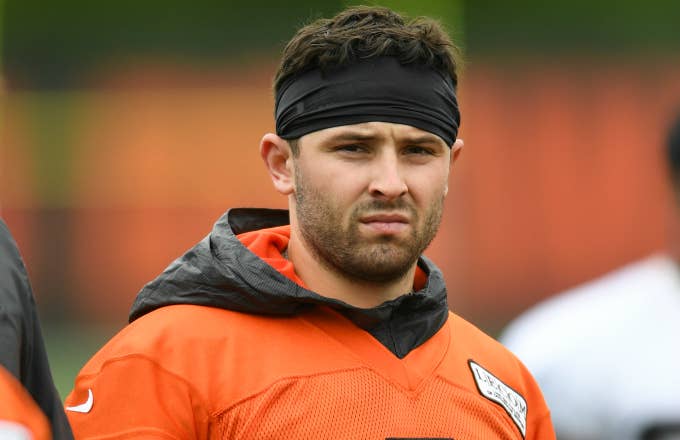 Colin Cowherd's beef with Baker Mayfield is still ongoing and now apparently involves the entire city of Cleveland. 
At another professional sporting event, it's tradition for an NFL player to chug their beer once the stadium camera pans to their seat. Mayfield obliged when he was watching the Indians play this weekend. After the video hit the timeline, the Cleveland Indians decided to use the footage to take a shot at Cowherd. 
Cowherd, of course, was miffed. He decided to take time out of Monday's episode of The Herd to respond to Baker and the Indians.
"'Colin, what's your reaction to this?' Baker Mayfield is perfect for Cleveland," Cowherd said. "This is an organization where Peyton Hillis, a fullback, was a really big deal. They don't celebrate championships. They don't celebrate division titles." He then called the quarterback "average."
On several occasions, Cowherd questioned Mayfield's leadership skills while also insisting that Odell Beckham Jr. did not want to play for the Browns. Baker responded by calling Cowherd a liar, and their back-and-forth only continued from there.