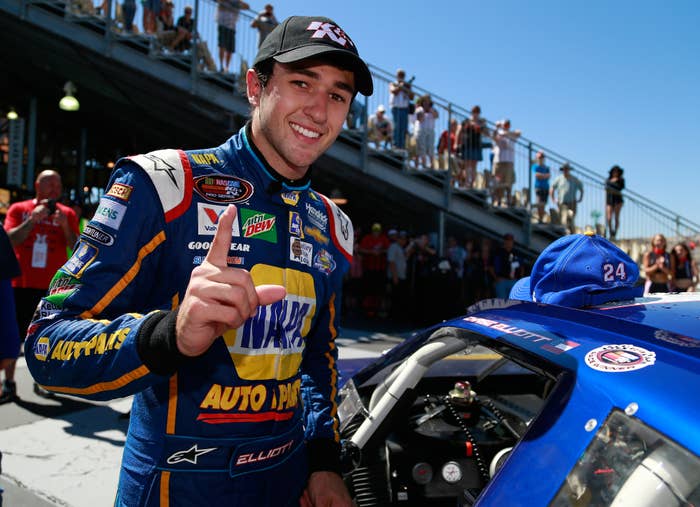 There are 52 weekends in a year, and you can catch a NASCAR race for 38 of them. Between Sonoma and Daytona, before he climbed into the Kelley Blue Book #24 Chevrolet and raced his way to his fourth consecutive top-eight finish, driver Chase Elliott made some time to educate Complex Sports on what the heck it's like to be him.
What do we mean by that? Well, if you add up all the factors, it's not a stretch to call Chase the crown prince of NASCAR. The 2016 Rookie of the Year is handsome, young (21), and inherited the No. 24 car driven by legend Jeff Gordon.
A member of the iconic Hendrick Motorsports team, Chase was named the NASCAR Xfinity Series Most Popular Driver two years in a row. You know who holds the record for Most Popular Driver titles? Just his dad, racing OG Bill Elliott. And if you happened to check out the new Pixar film Cars 3, you heard his voice as the car Chase Racelott. For someone so new into his career, the accolades are dizzying, but you'll be hearing his name for years to come—Chase just signed a contract extension that keeps him with the Hendrick team through 2022.
Chase had to take to the NASCAR Cup Series event at Sonoma Raceway in a backup car, after a nasty crash two days prior during qualifying practice. "I had one rule: Don't break the car!" a Kelley Blue Book rep yelled while this video circulated the internet:
Did it matter? Not really, as Chase notched his first career top-10 finish on a road course, a track significantly more difficult than he's used to—"We're not turning left the whole time, we do have to turn right a few times here, so that makes it a little more challenging," he graciously explained. He also took some time before his second Cup Series start to share what could make NASCAR more appealing to young people his age, what it's like when his heroes become his foes, and whether his immense popularity makes him a target.
(This interview has been edited for length and clarity.)
What's something that would make more young people attracted to the sport if they were aware of it?
I think just understanding more about it. It's such a unique sport in what we do. There's just so many aspects that people overlook and don't realize–the strategy play every week is incredible. The design behind cars and trying to make 'em go fast. You know, we're fighting for hundredths or thousandths of an inch that make a lot on track, and people just don't realize that, and the effort that goes into just every aspect of a race matters, and all that ends up making a difference at the end of the day.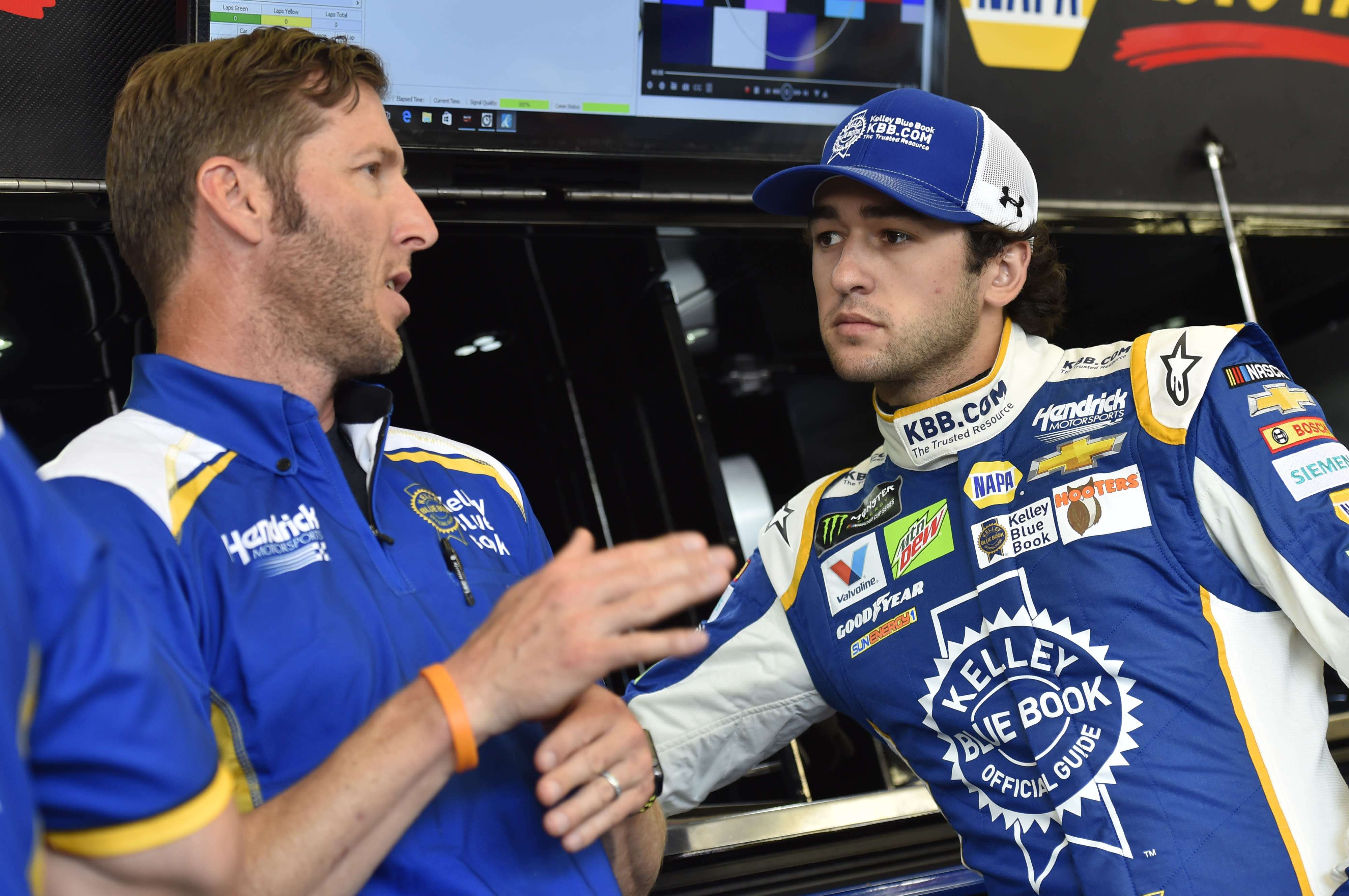 Can you explain the dynamics of being a part of Hendrick Motorsports? It's like you're on a team, but you're still competing against each other because it's an individual sport…
Good question; it is interesting 'cause a lot of the bigger teams have two, three, four cars, which we are racing against each other, but it's also resources that we can all grab from. So on a given weekend if I'm struggling or someone else is struggling or another teammate's fast, that's just information to lean on, and whichever way it goes for you, it's info; it's good to be able to fall back on. It's resources at the shop to have parts and pieces for four cars versus just one. That knowledge and the things that you learn they spread amongst the whole organization, so it's helpful at the end of the day. It's interesting 'cause we have to race against each other, and, sure, once the race starts we're all kinda on our own, but I think it's a big advantage to have the extra employees and the things at the shop, especially.
How is the NASCAR Cup Series event at Sonoma Raceway different than other races?
Well, we only road course race two times a year, so this is one of the toughest road courses I've ever been to, for sure—I've never raced on anything quite like this place. Unique in a lot of ways, not a lot of breaking markers, just kinda go by feel and go by visuals and your depth perception and what you think looks right and feels right, so a lot of educated guessing that goes on here, which makes it tough to do consistently, and finding that groove and that routine to hit your marks every lap is tough here.
Do you feel like your popularity, plus having some NASCAR legacy in your veins, puts a target on your back?
I don't, no. I can assure you the other 39 people that you're racing against don't care how many people are pulling for you or pulling against you. When it comes to racing and on track that has no affect on performance or what the people you're racing against think about you 'cause they don't care.
Football players have training camp and two-a-days. Basketball players obviously do a lot of drills and practicing in the gym. From an athletic standpoint, what is the training like for a race car driver?
I think a lot of what we do is heat and endurance-related. We sweat a lot. The physical aspect of just being rundown by the heat and you can get fatigued so easily that way, and not keeping up with your fluids and staying hydrated. So that's a big piece of what we do. So I think more endurance more than anything and just being mentally and physically prepared 'cause you get to any of these races and if you're dehydrated then your mind's not worried about the things that it should be; you're worried about getting something to drink or how hot you feel or whatever.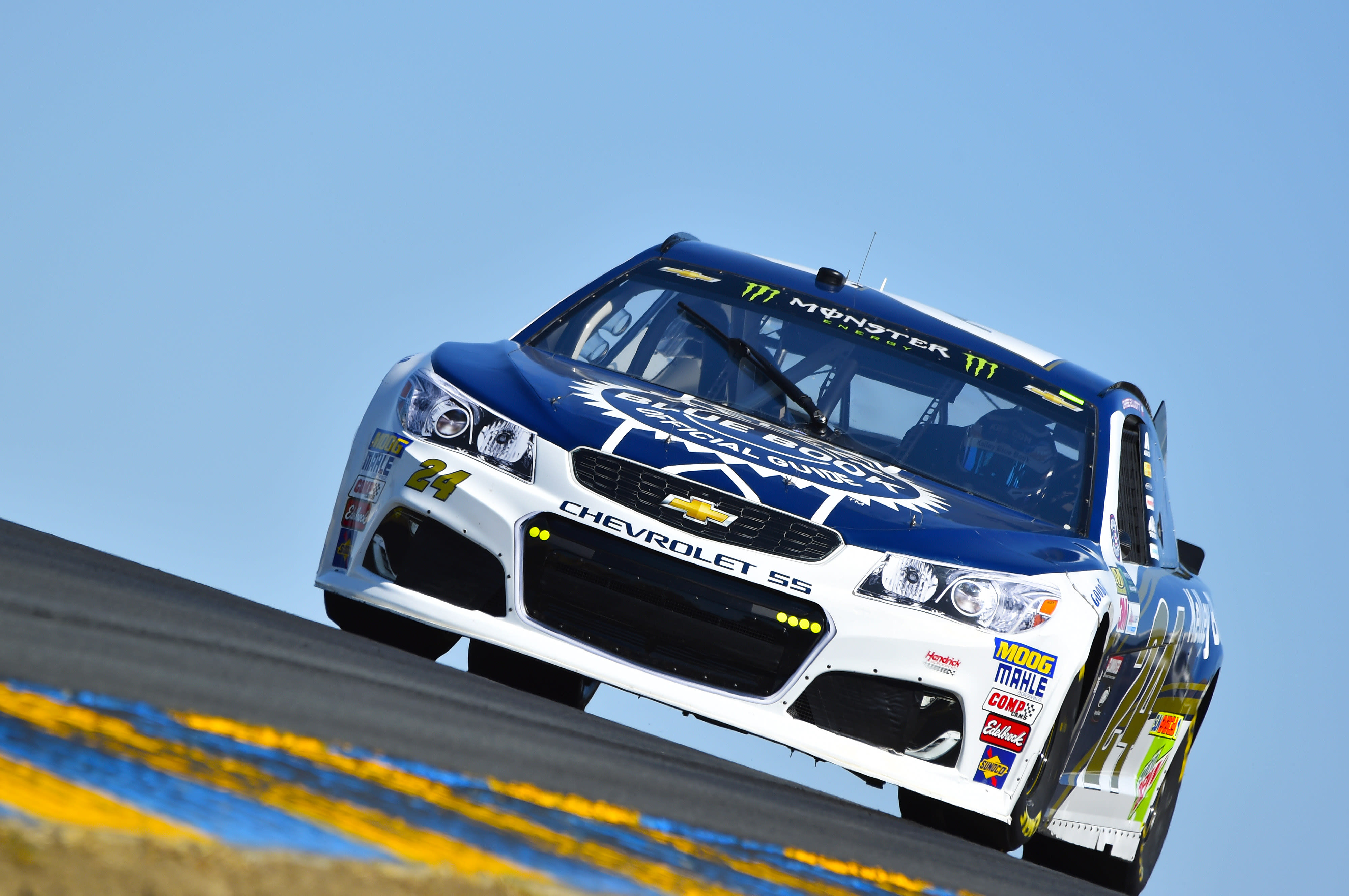 It's probably normal to you, but from an outside perspective NASCAR looks potentially dangerous. Has there been an incident that shook you up or had you legit scared?
I can't really say I've been scared too bad. I mean there's certainly times where your nerves might get up here and there when you get in certain situations. But no, I just think you just have to kinda trust in what you have going on, your ability, and your decision-making. There's gonna be times where no matter how good your decision-making is you're gonna get caught in some tough situations and just hope that all your safety stuff works like it's supposed to, and if it does, move on down the road, and if it doesn't, cross that bridge when you get to it.
If you do a quick search on Google, it seems like the press is trying to paint this rivalry between you and another young driver, Kyle Larson. What do you think of that?
I think it's just people writing stories and trying to build something that's really not there. I mean I've gotten along with Kyle since he and I started racing against each other. I think he does a good job, but I can't say I have a rivalry with him. We've raced hard against each other. The thing about it is you race hard enough and long enough with people, at some point somebody's gonna make a mistake and things are gonna happen; that's racing for sure. But to this point we've had some good, clean races, haven't had any issues, and I don't see that happening down the road. But hey, whatever people wanna write, that's fine with me.
And last, how does it feel when your idols become your rivals? Guys you grew up watching in the sport, now you're getting ready to race against them.
Very odd, very weird. I can remember watching a lot of the veterans growing up, my dad's racing and everything else for a long long time. So it's just weird to be racing against them; I don't really know what to say other than that. It's a great opportunity, obviously if you've been watching them for a very long time it means you had a lotta interest in racing or you wanted to do it, so to be able to say you're racing against them now is certainly a great chance.