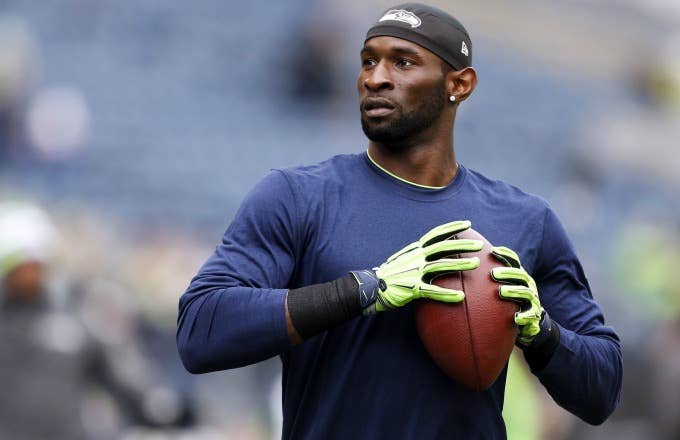 During a game against the Cowboys earlier this month, Seahawks wide receiver Ricardo Lockettesustained a very serious neck injury after taking a huge hit. He had to stay in a Dallas hospital for a few days and undergo surgery to repair the damage that was done. He's now going to need to spend the rest of the season rehabbing in the hopes of making a full recovery and returning to the field next season.
Lockette did something pretty amazing before he left Dallas last week, though. After walking out of the hospital following his surgery, he spotted a large group of homeless people gathered in a nearby area. So according to his dad, who spoke with TMZ Sports, Lockette asked his driver to head to a McDonald's where he purchased 100 hamburgers for the homeless. He then drove back to where the people were gathered and handed them out himself.
"He had a neck brace on while he was passing out the burgers," Earl Lockette said. "Some people were like, 'What happened to you?' But Ricardo didn't try and bring attention to who he was. Some people knew who he was. But this was more about Ricardo seeing people who were in worse shape than him and wanting to help them however he could. It was a beautiful thing. Through helping other people, he helped heal himself. It was therapeutic for everyone."
In a world where almost every story involving an NFL player seems to be negative (ahemGREGHARDYahem), this story is nice to hear.
Send all complaints, compliments, and tips to sportstips@complex.com.
[via TMZ Sports]