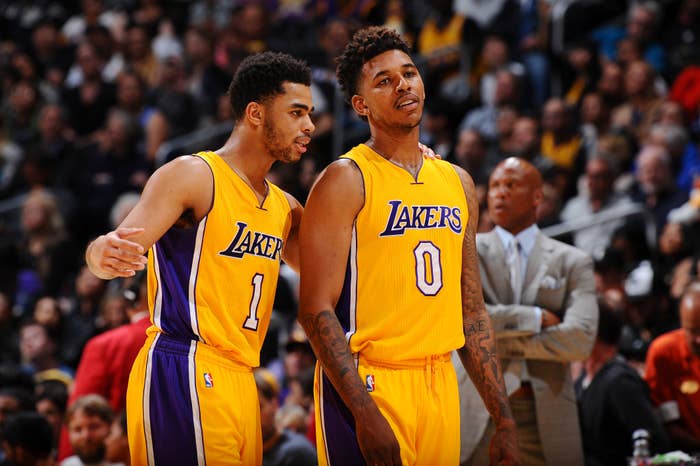 The long-running feud between Nick Young and D'Angelo Russell could be settled in an unlikely arena, with Swaggy P naming his former Los Angeles Lakers teammate as the one NBA player he'd love to enter a boxing ring with.
Back in 2016, Russell secretly recorded Young admitting to cheating on his then-fiancée Iggy Azalea. Russell uploaded the video to the internet as part of what a team insider described as a "prank gone wrong."
The incident resulted in a rift between Russell and Young, as many Lakers sided with the latter and subsequently isolated Russell from the rest of the locker room. Russell was eventually traded to the Brooklyn Nets in 2017, while Young spent the final season of his NBA career (2017-18) with the Golden State Warriors.
More than six years after the infamous feud, it appears that Young is still holding a grudge against his former teammate. 
In a recent interview with Sports Illustrated's Chris Mannix, Young was asked which current NBA player he'd like to get in a boxing ring with. Swaggy P didn't waste time giving his answer. "D'Angelo," he said, to which Mannix replied, "Yeah, that was an easy one. I think everyone was waiting for that one."
While Russell was the only player he named, Young added that he'd also enter the ring with "some guys on the Warriors...some guys on the Lakers...a couple coaches."
Watch Nick Young's full response below.