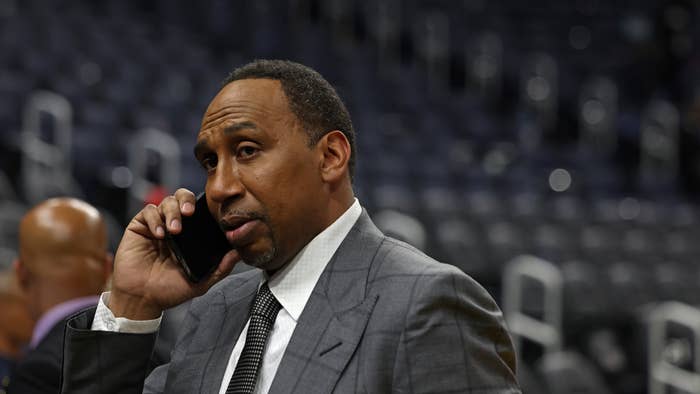 Stephen A. Smith is facing criticism after taking aim at the New York Yankees on First Take Wednesday, especially after suggesting that the late Hank Steinbrenner wouldn't be happy about the team's recent performance.
An irate Smith called the team's recent performance "unacceptable, and called the team "trash" while comparing them to sewer water in the Bronx. "You look like flat-out trash. You're worse than how it smells from the sewers in the Bronx. And I was born in the Bronx. I know what the hell I'm talking about," he said, clarifying that he also considers himself a fan despite how the Yankees have played recently. "I've taken the D-train many times in my life. I've got family on Webster Avenue, for crying out loud. I know what I'm talking about. And you're straight garbage. There's more expected from the New York Yankees."
Smith suggested twice during his rant that Hank Steinbrenner, who died in 2020, wouldn't be happy with the team's recent struggles. "Forget about George, God rest his soul I miss that man … Hank and Hal ain't tolerating that!" Smith said. 
People online roasted Smith for apparently not knowing that Steinbrenner passed two years ago. 
And to be clear, sure the Yanks have struggled recently, but they're still winning their division quite comfortably.