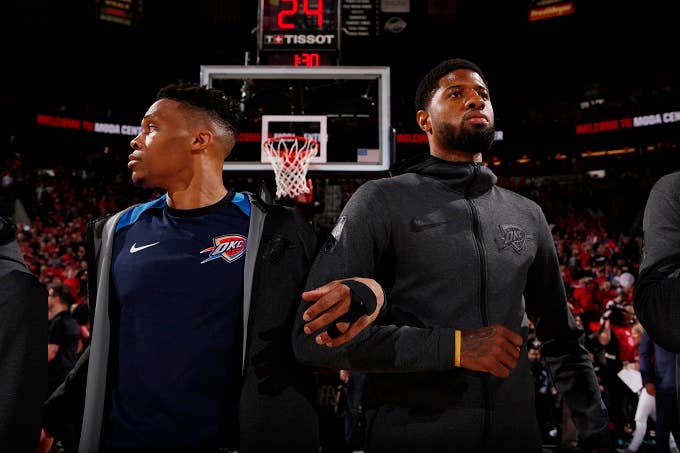 The Toronto Raptors reportedly had a shot to bring in Paul George and Russell Westbrook. Toronto could've gotten both of them in a trade, but the franchise wasn't willing to give up Pascal Siakam in the deal, according to Adrian Wojnarowski
We know how it all shook out. George got wrapped up in a deal to the Los Angeles Clippers along with Toronto's MVP in Kawhi Leonard. Woj said that the package deal that ended up surfacing would never have gone to Toronto and that the fear the players would go to either the Lakers or the Raptors was a bargaining chip in OKC's deal with the Clippers.
George and Leonard made behind-the-scenes moves to end up in the same place. According to ESPN, George requested a trade after meeting with Leonard. The Finals MVP then took their plans to the Clippers telling owner Steve Ballmer that he'll sign if they can pull in George. Ultimately, the Clippers gave up a grip of first-round picks that will see OKC choosing in their slot well past 2020. The Raptors weren't willing to leverage that much on a deal.