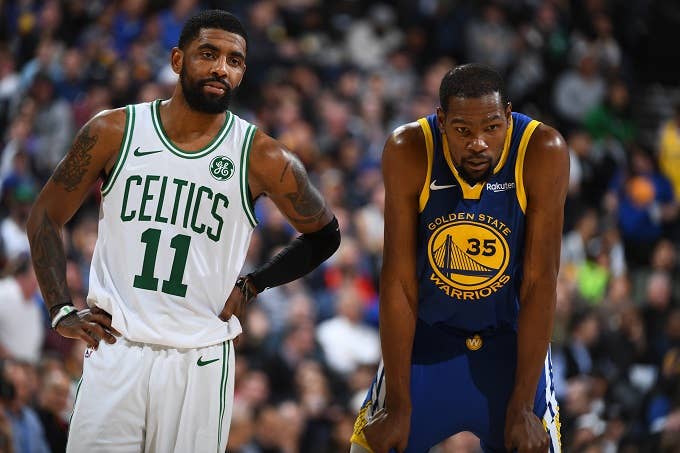 Brooklyn is clearing the runway for the offseason's biggest free agents to land. According to ESPN's NBA insider Adrian Wojnarowski, the Nets are clearing cap space to try and pull Kyrie Irving and Kevin Durant.  
"Kyrie Irving is serious about the Nets -- and the Nets are serious about beating the Knicks -- and rest of league -- to the biggest free agents in the marketplace, per league sources," Woj shared on Twitter.
He noted that the Nets are making a trade with Atlanta to clear up cash. 
"Brooklyn is trading Allen Crabbe and No. 17 pick in 2019 NBA Draft and protected first in 2020 to Atlanta for Taurean Prince and 2021 second-round pick, league sources tell ESPN."
Woj speculates that the move is a way to clear two max salary slots for the stars coming on to the market. 
"Brooklyn is clearing $18M in additional salary cap space for July, which gives the Nets $46M in salary cap space to sign a max free agent and even retain restricted free agent D'Angelo Russell. Without Russell, the Nets have two max salary slots," he wrote.
The superstar duo have been connected to several teams as the offseason approaches. Stephen A. Smith attached the pair to the New York Knicks but added that they could end up on the Nets.