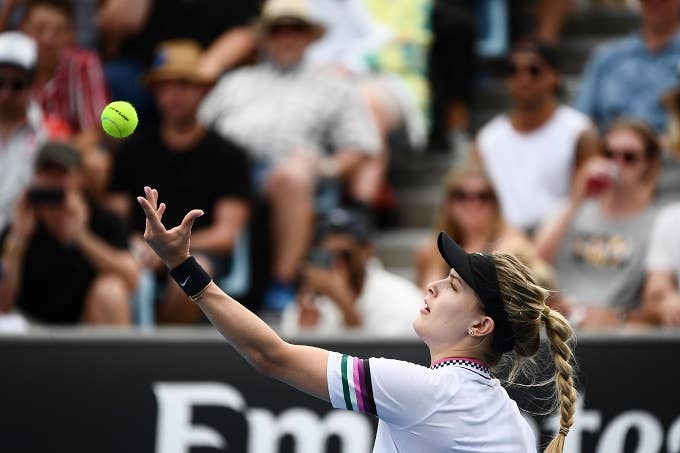 Romantic comedies are always based around improbable meetings, and Genie Bouchard has one of the least likely meet-cutes of all time. That's why the story of her highly unlikely Twitter bet date has been optioned for a movie. 
If you'll recall, the Canadian tennis star went on a date with a man back in 2017 after losing a bet on Twitter. That's not too crazy in the age of online shot-shooting, but what really sets it over the edge is the circumstances of the bet. Bouchard called the end of the Atlanta Falcons-New England Patriots Super Bowl when the Pats were down 21-3. One Twitter user bet her a date if the Patriots won. Bouchard, like the rest of the world, thought the Falcons had the game in the bag so she accepted. 
Then Tom Brady did what Tom Brady does and the hooting Proud Boys of the NFL grabbed another championship. Bouchard kept her word and they went on a date. While there's no indication that their meet-up led to sparks, they did pretty clearly become friends, with the bet winner appearing almost a year later in hangout shots with Bouchard.
That's enough for Fox 2000, which picked up a script written by Jonathan A. Abrams based around the story according to Deadline. Bouchard is an executive producer on the project, which is being produced by The Hate U Give's State Street Pictures. 
According to the publication, the movie will focus on whether or not a social media–born relationship can survive public scrutiny.