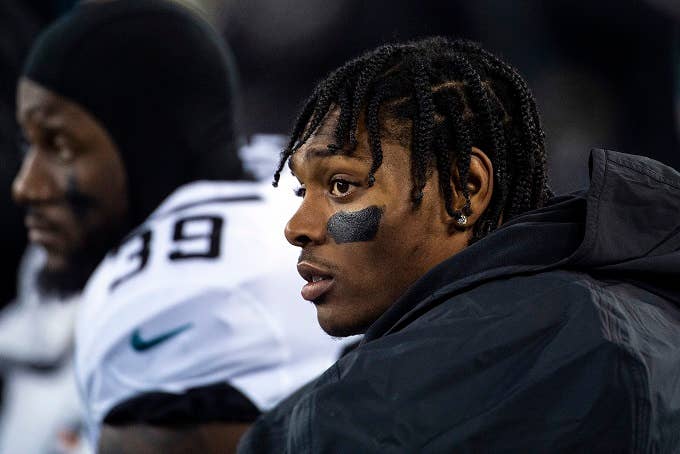 Jalen Ramsey was asked about the future of Jacksonville Jaguars head coach Doug Marrone and his answer doesn't exactly inspire confidence that the signal caller will be around next year.
The Florida Times-Union reporter Phillip Heilman shared the star cornerback's response to a question about Marrone's tenure in North Florida: "I ain't worried about nobody but myself."
Ramsey is known for being outspoken, so this matter-of-fact response is on-brand. Still, there's a case to be made for reading the quote straight-up: Ramsey and Marrone are both grown men and have their own jobs to do.
Ramsey is far from the only sign that Marrone is in trouble. The coach led a team that was on the precipice of a Super Bowl appearance last season to a sub .500 year. His team is one of the most-penalized in the league, his starting quarterback Blake Bortles was benched for being awful, and his main offensive weapon Leonard Fournette recently sat out a game after crossing the field to throw a punch.  It's entirely possible the season's final two games could be Marrone's last at Jacksonville.