Kyle Lowry still doesn't know how he's going to feel being back in Scotiabank Arena on Sunday night. After spending nine years and 601 games as the face of the Raptors franchise, racking up 10,541 points, 4,277 assists, 16 triple-doubles, and helping lead Toronto to the team's first chip, it's been a minute.
First it was the 2020 bubble, then last season's "gas leak year" in Tampa that robbed the hometown crowd of a chance to give the GROAT a proper sendoff before Lowry took his talents to South Beach this past offseason. All told, it's now been over two full years since Toronto fans have had a chance to cheer on their former star point guard in person.
"I would have loved to have gotten this moment over a while ago, but unfortunately, [that] didn't happen," Lowry told Complex Canada when we sat down with him in Chicago earlier this week, joking that he's "20 times" more anxious for Sunday's game to finally get here than the fans are. And while Lowry's not exactly sure what to expect from any special tributes the Raptors may have planned for him, he knows one thing for certain: "It's going to be fun to be home."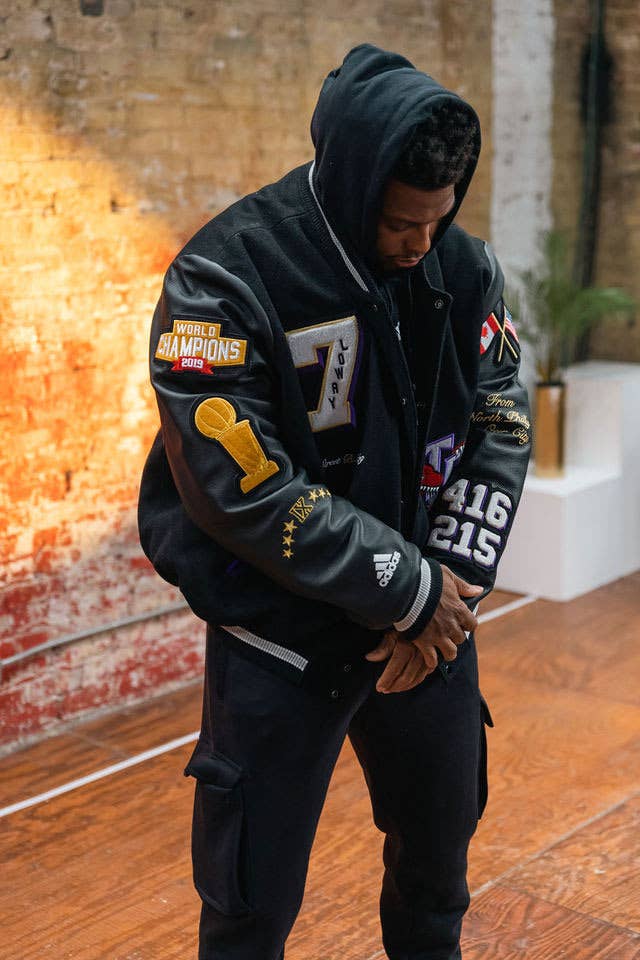 "Me and DeMar, we built something there. And we passed it along to Freddy and OG and Pascal."
The feeling's mutual for Raps fans, who've spent the last few weeks prepping for Lowry's homecoming like it's a family reunion, because in a way, Lowry is family. And it's clear the 36-year-old guard feels similarly; this past Friday, he posted an open letter in The Player's Tribune thanking his "Toronto family."
Over the course of Lowry's nine seasons with the team, fans got to watch him grow, he said, not just as a player, but as a leader, and a father. Which is why, even though he may have a different city's name on the front of his jersey on Sunday, Lowry will always call Toronto home. "Nine years is not a small bit. That's a bit, you know what I mean? That's home," he said. "It will always be special to me and my family."
"Me and DeMar, we built something there. And we passed it along to Freddy and OG and Pascal," he explained, saying he still regularly keeps in touch with his former teammates. "I just talked to Freddy this morning," he laughed. "You do something special together, like winning a championship, that bond never breaks. You're always bonded somehow, some way, forever."
And even though Lowry's no longer a Raptor, he'll always be a Raptors fan—up to a point. "I want them to win every time they play, except for against me," he clarified.
With Toronto still fighting for the sixth seed, and with it, a chance to avoid the Play-In Tournament, Lowry expects Sunday night's game to have a little extra juice, beyond just the emotions swirling around his return. And with the Heat trying to hold onto the No. 1 seed in the East, Lowry will be looking for a W to go along with what are sure to be multiple standing Os.
"It's going to be weird, going to a visiting building and getting cheers," he admitted. "But hey, I'll take 'em."
Complex Canada's Alex Narvaez sat down with Lowry to talk about his emotions leading up to Sunday night, what he misses most about Toronto, and plenty more—including a scouting report on Drake's 1-on-1 game. Check out the full conversation above.