When asked which remaining playoff team he'd prefer to play for, LeBron James picked the Golden State Warriors over the Boston Celtics.
During an upcoming episode of UNINTERRUPTED's The Shop, explained why he'd go with the West Coast team. "It'd be Golden State," LeBron said in the trailer above, exclusive to Complex. "I would love to get into a pissing match with Draymond [Green]. I love when somebody cuss me out."
LeBron has of course previously met the Warriors in the NBA Finals on a number of occasions. James went up against the California team four consecutive times back when he was on the Cleveland Cavaliers. The Warriors won in 2015, 2017, and 2018 while the Cavs took home the Larry O'Brien Championship Trophy in 2016. 
Speaking of Golden State, James said in an April episode of The Shop that he would love to play with Warriors star Steph Curry, whom he called "lethal." 
The Warriors and Celtics are set to face off once again on Wednesday. They're currently tied 1-1 in the series.
You can watch the trailer for the forthcoming The Shop episode, which will also feature Don Lemon, Amy Schumer, Fat Joe, Maverick Carter, and Paul Rivera, up top. The Robert Alexander-directed episode, which is being presented by Grey Goose, is set to drop Friday, June 10 over on UNINTERRUPTED's YouTube channel.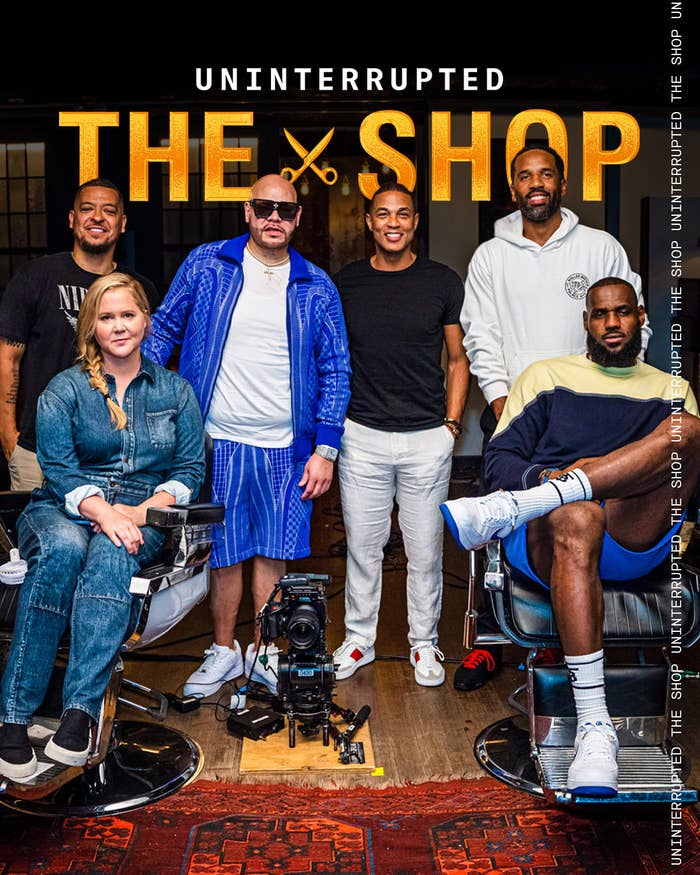 Additionally, The Shop is dropping a limited edition hat that will arrive in three colorways. Head over to UNINTERRUPTED's online shop or Instagram page to purchase. The hats, which will come in tan, blue and green, are being sold for $45.