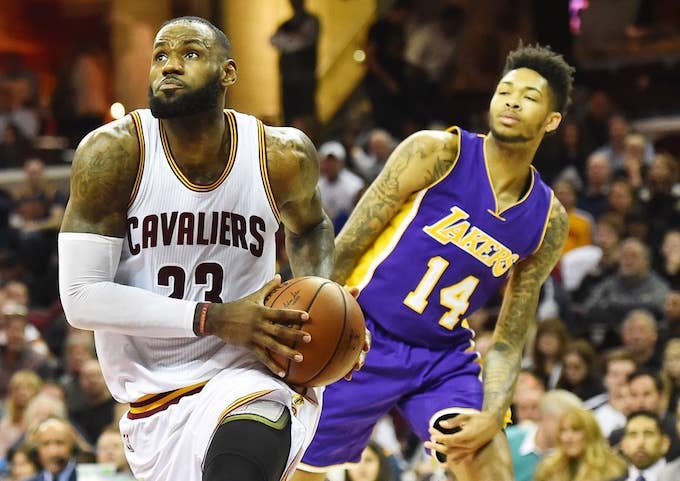 It's no secret that the Los Angeles Lakers flirted with trading for Kawhi Leonard, but the San Antonio Spurs reportedly wanted a massive package in return—a package centered around Brandon Ingram. The Lakers, of course, weren't inclined to make such a deal. We now may have a better understanding of why that is.
Per a report from FOX Sports NBA insider Chris Broussard, LeBron James' camp is quite high on Ingram, the No. 2 pick in the 2016 draft. In fact, LeBron's associates seem to believe Ingram could be the Scottie Pippen to LBJ's Jordan—or at least provide some imitation of that supporting role.
"Talking to some people close to LeBron, they think a Brandon Ingram could play like a Scottie Pippen role," Broussard said on First Things First Tuesday. "Now that might sound crazy to some people that just see him as a forward, but a lot of times the Lakers have felt like he could play point guard, and he did in the last few months of the season—maybe point forward."
Broussard pointed out this was a flattering comparison, but he also adds Ingram has shown ton of promise. Indeed, the Duke product has given fans ample reason to believe he could become a star.
He's gradually improved throughout his two years in the league. Ingram, who has a 7'3" wingspan, averaged 16.1 points, 5.3 rebounds, and 3.9 assists per game last season. He improved his three-point shooting by nearly 10 percent over his rookie shooting percentage (29.4), leaping all the way to 39.0.