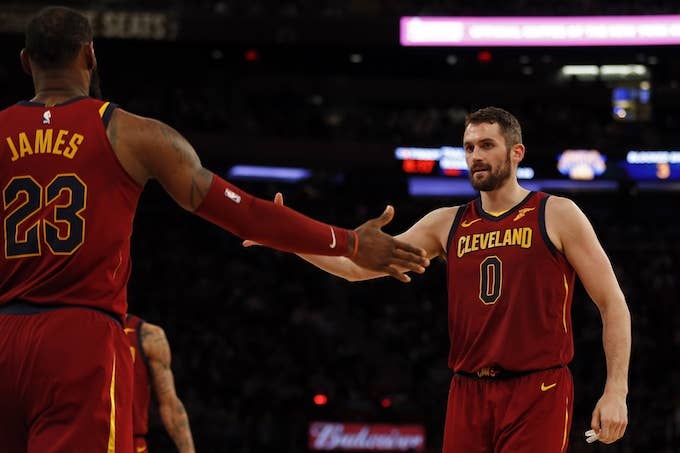 ESPN's Jackie MacMullan wrapped up a phenomenal five-part series on mental health in the NBA with another great piece Friday. The final installment closes with a portrait of Kevin Love, who shares more of his story—including why helping others with mental health has become his "life's work."
Love went public about his struggles with panic attacks with a Players' Tribune essay in March. Love told MacMullan that the basketball court has "always been my safe space."
"It's the physical exertion that takes your mind out of the equation," he said. "I'm fine when my mind is preoccupied. It's the moments you are left alone that can be scary, or misleading, or when your mind can play tricks on you."
He was devastated to learn, before Game 4 of this year's NBA Finals, that celebrity chef and TV host Anthony Bourdain had committed suicide. Love was a big fan of Bourdain's show Parts Unknown.
"[The news] just crushed me," Love said. "I was thinking to myself, 'How am I going to go out and play this game?' He was one of my heroes. So many of us in the public eye feel we have to be perfect, because everyone is watching. It's so difficult to keep up that facade. It was heartbreaking to hear that Kate Spade didn't address some of her mental health issues because it might 'hurt her brand.'"
Love said he's committed to helping others with their own mental-health struggles. "I think I have found my life's work," he told MacMullan.
Love, 29, signed a four-year extension with the Cavs this summer.