Doctor Who Claims Antonio Brown Farted on Him Suing Over Unpaid Bill (UPDATE)
Dr. Victor Prisk is seeking $11,500 from the wide receiver.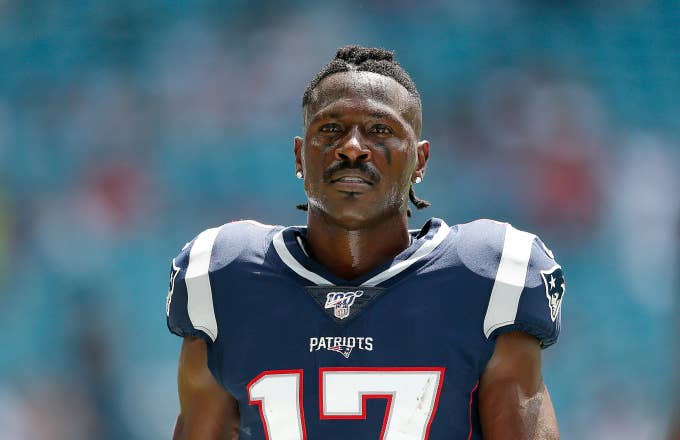 Getty
Image via Getty/Michael Reaves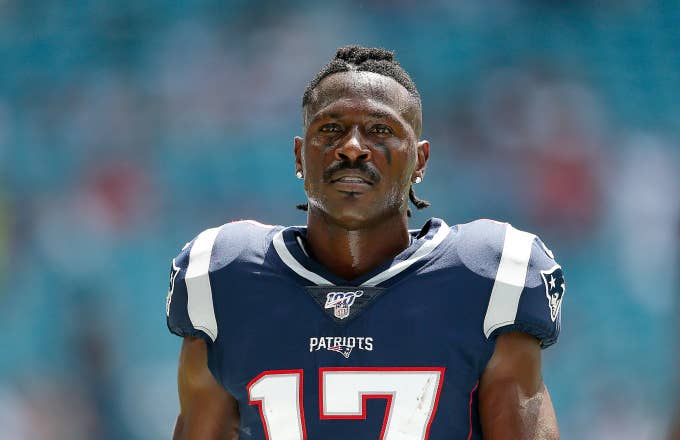 UPDATE 9/19, 11:15 a.m. ET: Antonio Brown posted a screenshot on his Instagram story showing a text exchange between himself and Dr. Victor Prisk, in which they're joking about Brown's alleged farting. 
Brown and Prisk seem to have been joking about the incident after TMZ first reported the story a year ago.
See original story below. 
Of all the allegations that are being thrown Antonio Brown, he now has to answer to the fact he passed gas in a doctor's office.
Dr. Victor Prisk is a former gymnast and bodybuilder who runs the Prisk Orthopaedics and Wellness (POW) in Monroeville, Pennsylvania. According to Sports Illustrated, Prisk took Brown on as a client in Aug. of 2018 despite his reputation of being a "flighty" patient within the athletic community. On top of being three hours late to their first meeting, Brown also reportedly passed gas several times in the doctor's vicinity. In a video captured by Brown's associate, he can be seen farting several times while Prisk is conducting a body fat test. 
"It seemed just childish to me," Prisk told SI. "I'm a doctor and this man is farting in my face." 
It's undeniable that this was bizarre behavior for the then 30-year-old, who can be heard saying "my bad" in the video. But according to Prisk, the real problem is that Brown didn't pay his bill. The doctor is now suing him for $11,500 in damages.
Prisk's complaint pales in comparison to the recent accusations against AB. Earlier this month, Britney Taylor filed a lawsuit against Brown, based on claims that he sexually assaulted her on three separate occasions. Although she didn't file an official police report, there is a possibility of criminal charges. The Allegheny County, Pennsylvania District Attorney's office and police department have reached out to lawyers of both Taylor and Brown regarding her accusations, though according to TMZ, officials have suggested that they won't move forward with criminal charges because of a "statute of limitations issue." 
But as TMZ reports, the statute of limitations in Florida, where Taylor was allegedly raped, has not expired, and local authorities there could still pursue charges against Brown.