There's no better way of endearing yourself to Liverpool fans than scoring against Manchester United, hoisting one hand up to the sky—with four fingers and a thumb outstretched—offering a reminder of how many times your boyhood team have won the European Cup after rifling in one of the best free kicks Old Trafford has ever witnessed.
Harry Wilson is starting to get a bit of a reputation for this brilliantly clutch behavior. Soon after silencing the Stretford End, Wilson lined up for Wales—who hadn't won a match without Gareth Bale or Aaron Ramsey in the team since 2005—against Ireland at the Aviva Stadium in Dublin. With the score deadlocked and the Welsh support in front of him, he promptly banged in another sublime free-kick to hand his country the win over their fraternal rivals. 
From his Welsh debut as a 16-year-old all the way back in 2013, Wilson has now cemented his place in Ryan Giggs' starting line-up for the foreseeable future. After a successful spell on-loan at Hull, Wilson has really hit the ground running at Frank Lampard's Derby County side, where he's just notched his fifth goal of the season.
And though Wales ultimately missed out on promotion in their Nations League group, the future of Welsh football looks brighter than it's ever been. Harry Wilson, with free kicks and strike precision looking reminiscent of a certain Real Madrid and Wales teammate, is leading a new generation of  Welsh players that has the potential to emulate – or even go better than – the team that reached the Euro 2016 semis.
We spoke to Harry at the Call of Duty: Black Ops 4 event to talk about a year of unforgettable moments, being managed by two of the game's greatest players, and his dreams of one day becoming a Liverpool regular.  
COMPLEX: What do you think about the new Call of Duty: Black Ops 4?
Harry Wilson: It's really good. The graphics are brilliant and the gameplay, which has introduced the old maps with the new gameplay, is ace. I used to play it back in the day so it's weird to see all the old maps with fresh graphics but redone with all the new guns featured in, but it's proper good.
The Premier League have launched an eSports Premier League now, too. Would you say you'd be the best person to represent Liverpool or Derby it they get Premier League status?
I'd definitely be up there! 
You've just scored two back to back free-kick bangers for club and country. That must have been a dream growing up for you?
It definitely was! But I always try and practice my dead ball technique 'cause I know how much it can make the difference in games like that. Giving your side that extra bit of quality, that extra edge in games like that is essential, and you could see with both those games, particularly the one against Ireland, that they were the ones that required that.
I think if you can practice free kicks and be ready for moments like that and then end up scoring them, it's a really great feeling knowing that it's paid off. I stay out after training and practice hitting balls from different angles just in case the chances come in a game.
Have you been practicing with Frank Lampard?
Yeah I have, actually! There's quite a few lads at Derby who are good from free kicks so it's important to be at the front of the pecking order. We're always trying to beat each other and with Lampard watching over us it gives us that extra incentive.
Which one did you prefer? I know it must've been a dream scoring one like that at Old Trafford and for your country...
I think, to be honest, the one at Old Trafford is the best goal I've ever scored, and I don't know if I'll ever score a goal as ridiculous again [laughs], but scoring like that for your country at any level is extra special.
We all saw the five fingers sign held up at Old Trafford too...
Yeah, a few of the Liverpool fans were tweeting me before the game talking about that, saying Torres and Gerrard had done it, and they were saying I had to do it... I really didn't plan on it, but in the heat of the moment celebrating it just happened! 
You're in two very promising, youthful setups at both Derby and Wales at the moment. What are the moods like in both camps at the minute?
Yeah, both really positive. As you said, we've got a young squad at Wales at the moment, but the more experienced lads in there did incredibly well against Ireland. I feel like we can learn off them as much as they can learn off us which is great.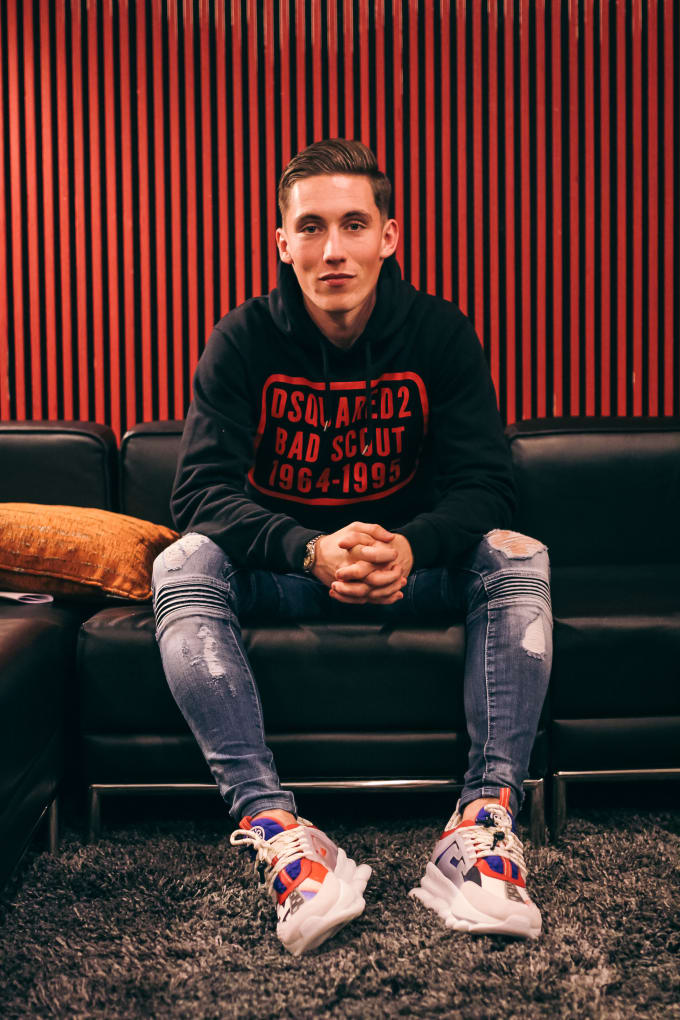 There's a lot of talent coming through at Wales with Ampadu, Brooks, Woodburn and yourself. Do you believe you can emulate the success of a few years ago? 
There's a lot of special players coming through at the moment, and we definitely believe in our quality. If we can emulate what the team did a couple of years ago, that's a result of both our established players and us young boys learning from each other's strengths.
You're playing under two legendary former players in Frank Lampard and Ryan Giggs. What's it been like learning from those two?
Playing under two icons of the game like the two managers I have, you have to take as much from them as you can. The experiences they have, the knowledge that they have about the game, is absolutely class, so it's great to have them in charge.
I imagine the respect that both dressing rooms have for the managers is immense. Are you and the players hanging on every word each of the gaffers' say?
Absolutely! When you've had the careers that both of them have had, respect comes naturally from the boys. Despite them being relatively new, you can tell that they're both very good managers as well. They've taken the experience from their playing days into their managerial careers. 
Are they helping you progress in different ways from the styles of play they individually used to have?
They both definitely have different ways of playing. Wales, over the last few years, have had a distinct brand of play where we want to pass out of the back and play fluid, attacking football, and we're continuing that now. 
And at Derby, I think he's switched it up a lot from the way they've played football in recent years—and that was the main reason I decided to join them on loan. He really got me excited about the project. 
Your loan at Derby's going very well so far. Are you targeting breaking into the Liverpool first team next season?
Having been at Liverpool from the age of 8 years old, it's always been a dream of mine to do that. I've had one experience of that in the FA Cup, but I want to have many, many more. But at the minute, I'm obviously concentrating on Derby, enjoying my football here, and trying to seal the promotion the club want. 
A lot of Liverpool fans are calling for you to come back from loan already on Twitter. Does that make you more confident about coming back to the club?
Yeah, the fans have always been brilliant with me—whether that's on Twitter, or face to face. I think when you're scoring goals and doing well, it's always great, but it's more about when you're having a tough spell and you've got to dig in. Playing games every Tuesday and Saturday, that's what really helps you out on your loan spell. That's what will get me prepared for life in the Premier League.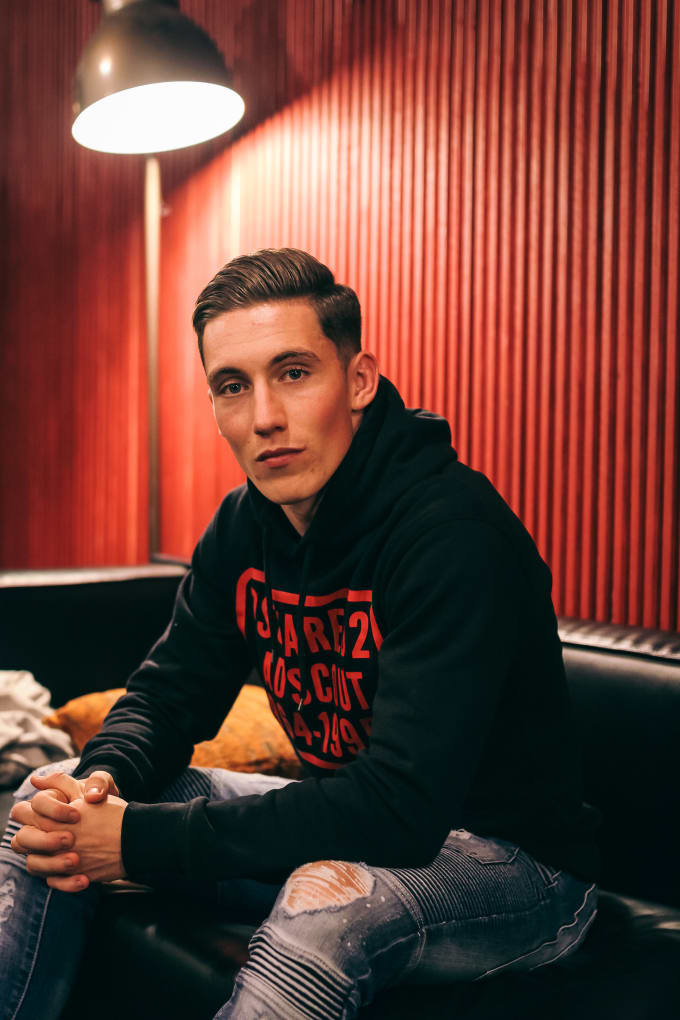 What are your interests off the pitch? I've seen you're big into your basketball...
I'm a massive OKC Thunder fan. I've been a big fan of them since Durant was there, and when he left, it was heartbreaking! I got a Westbrook jersey after he won the MVP there a few seasons back, so he's now my favourite player.
You big into your music as well?
Yeah, I'm big into Drake as a lot of lads are. I've been to a few of his concerts and I usually have him playing on the way to games. 
If you weren't a footballer, what would you have been?
I really haven't thought about it! I wasn't the smartest in school—I was always sort of middle of the class—but when it came to football, I was always driven to be a success there. I knew that was my passion and that's what I've always wanted to do since I was proper young.
And I see you're a bit of a low-key streetwear head too. Is there anyone from Derby or Liverpool on your case about that?
It's funny, because no one really knows about it as I only post pictures of me in my training gear usually and just keep my 'gram football-focused. But I definitely follow streetwear, yeah. When I go out, I'm always stepping out in some designer gear.
And what are you targeting with Derby and Wales for the rest of the season?
Keep playing regular football with Derby, definitely targeting to carry on getting the 90 minutes in and keep playing well. When you're scoring and when you're fit, there's no better feeling in football—so I'm going to try and continue doing that. As for Wales, we've still got lots of important games coming up. We can finish top of our nation's league with a win against Denmark, so we're definitely targeting that as a squad.
Call of Duty: Black Ops 4 is out now.