Sammy Sosa on Skin Bleaching: 'I Do Whatever I Want'
Sammy Sosa now lives in a world far away from his previous life as a baseball superstar, but he's still unbothered by those who ask him about his skin bleaching, calling them "garbage."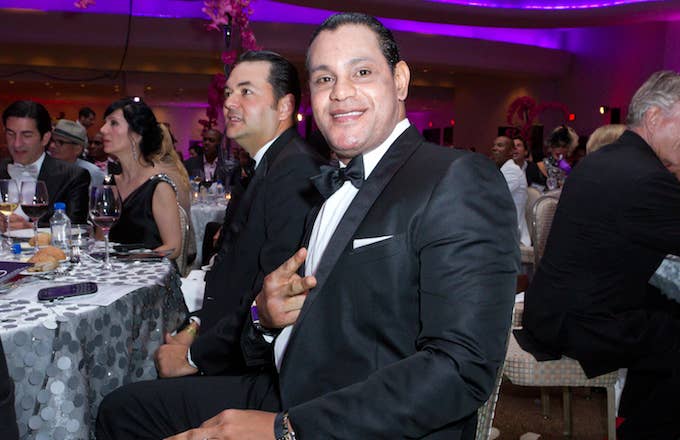 Getty
Image via Getty/John Parra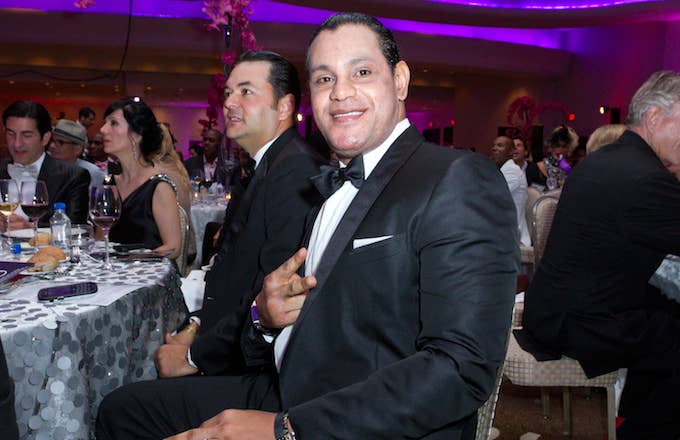 Sammy Sosa's appearance—his ever-lighter skin tone, to be exact—has confused people throughout the world for years. It was recently referenced in the Teddy Perkins episode of Atlanta Robbin' Season, which should say everything you need to know about the tone with which people approach this somewhat delicate issue. Back in 2009, Sosa admitted on Univision to using a "bleaching cream" that "soften[s]" and "whitens" his skin tone. "I'm not a racist, I live my life happily," he said at the time. 
Today, in a new interview with Sports Illustrated, Sosa has again briefly mentioned his choice to lighten his skin. He currently lives in Dubai and works as an "international man of commerce," with deals in oil, housing, beverages, hospitality, and real estate around the world. When asked explicitly about his skin tone, he points to his life as the reason why he just doesn't care what people say. 
"Look at what I am today," Sosa said. "This is my life, and I don't take garbage from nobody. I do whatever I want."
Another major controversy that has never quite detached itself from Sosa's image is the still technically unconfirmed reports that he used steroids. As a result, he has a strained relationship with his former club, the Chicago Cubs, and even though he has business all over the world, he has not set foot in Chicago in 11 years. 
SI argues that admitting to steroid use isn't a death sentence for the baseball world. After all, Roger Clemens, who never even apologized, is currently working as a special assistant to Astros general manager Jeff Luhnow. Alex Rodriguez, who did acknowledge his use somewhat, works with the Yankees. However, the Cubs insist they'd like an apology from Sosa. 
"It's never been our position that we want Sammy to wear a hair shirt and sit in front of Wrigley and be punished for weeks on end," a Cubs source told SI. "This is simply, 'I messed up, and there's something to learn from it, and I'd love to get back in the fold.' It would take one sentence."
However, that's the one thing Sosa is not interested in doing. "I never failed a drug test," he said. "So why are you asking me about that, when they don't have nothing on Sosa?"