Warriors' Steph Curry Will Be Out for a Few Weeks With Knee Sprain
Curry has to sit out for at least the next three weeks.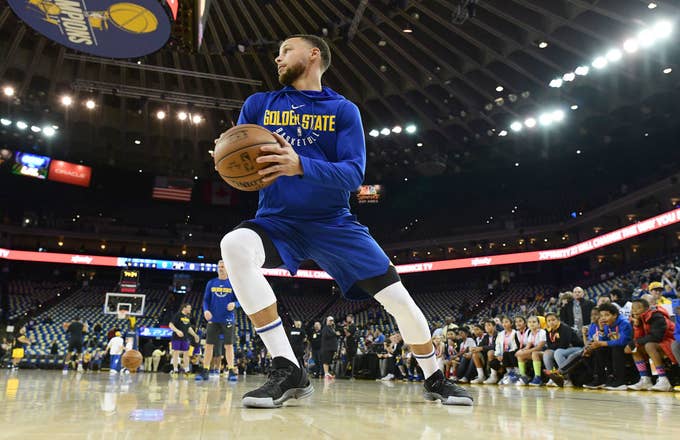 Getty
Image via Getty/Thearon W. Henderson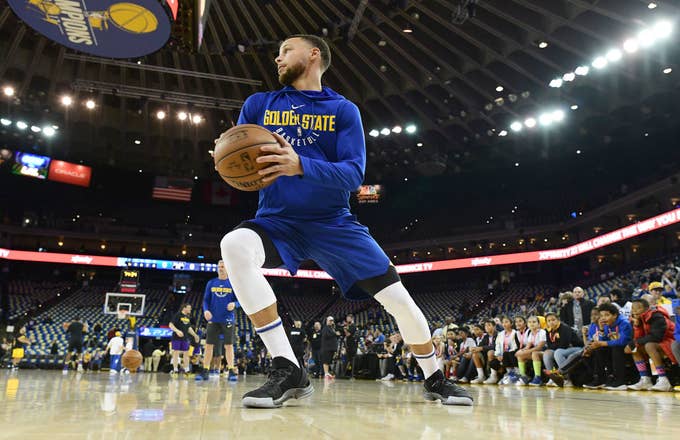 Steph Curry will sit out for at least the next three weeks after suffering from a Grade 2 MCL sprain in his left knee on Friday, according to a statement made by the Golden State Warriors. 
This was Curry's first game back after suffering a right ankle injury. With this time frame, it is possible that he may return just in time for the playoffs, which is something the Warriors should find at least a little solace in.
Curry underwent an MRI on Saturday and will be re-evaluated in three weeks.
The Golden State Warriors guard exited the game against the Atlanta Hawks late in the third quarter and failed to return because of his injured knee. Curry had 29 points by the time of his injury. Despite losing Curry, the Warriors were victorious. The final score was 106-94. 
This has been a rough season as far as injuries go for the Warriors. Curry himself has missed multiple games thanks to his ankle injury. Kevin Durant, Klay Thompson, and Draymond Green have also been out with various injuries. Durant should be making his return to the court soon and Green is expected to play during Sunday's game against Utah. Thompson, who is out with a broken right thumb, will likely be back in time for the playoffs. The playoffs are around three weeks away.