On Friday, two days prior to the conference championships, the NFL may have (but probably not, let's be honest) jumped the gun by releasing a graphic showing the Patriots and Vikings facing off in this year's Super Bowl. The mocked up image was part of an ad on the league's official Facebook page, which began "Your team is headed to Super Bowl LII..."  It then continues: "watch the PATRIOTS vs. the VIKINGS battle it out for the coveted Super Bowl title!"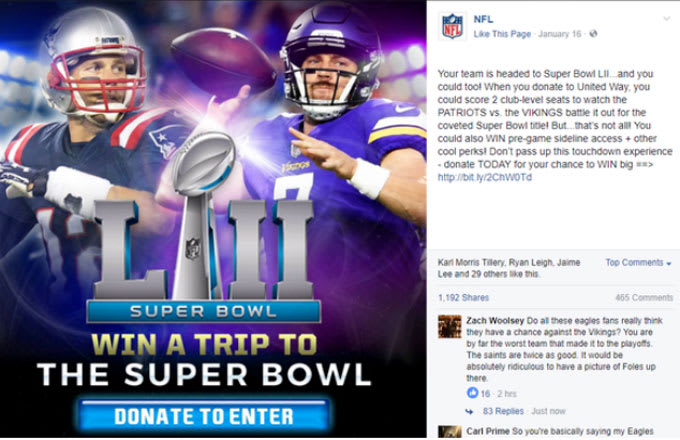 Obviously the post has been taken down by now. And, not surprisingly, it turned out to be a mistake:
In addition to that premature post, apparently Google has similar faith in Jacksonville and Philly's chances to extend their seasons:
If anything, you'd think the Steelers' home loss last week to the Jaguars (while they reportedly looked ahead to playing New England) would be a cautionary tale. Especially when Tom Brady may be hurt. But, oh well, it's not like anyone on Facebook is into peddling conspiracy theories or anything. We're sure there won't be any sour grapes over this if/when it becomes official.