Diddy Wants to Buy the Panthers, But Can He Actually Afford to Do It?
The Carolina Panthers will be on the market this offseason, and Diddy wants to buy them. But does he have the funds to do it?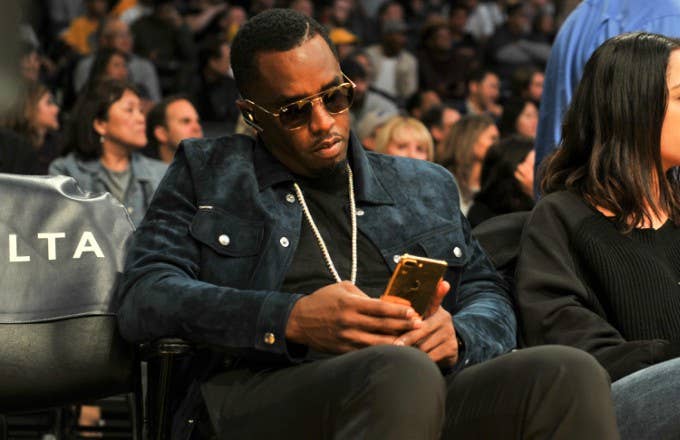 Getty
Image via Getty/Allen Berezovsky/Contributor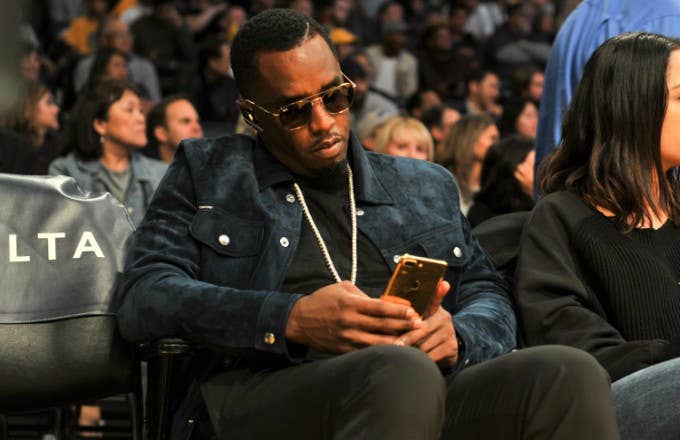 Back in October, Diddy made some major waves in the sports world when he took to Twitter to reveal that he wanted to buy the NFL. Not an NFL team, mind you, but the entire National Football League, complete with all 32 teams.
"I did have a dream to own a NFL team," Diddy wrote, "but now my dream is to own our own league!"
He continued by explaining why he wanted the entire league to himself. "A league where you can be yourself," he wrote. "Have a retirement plan. Have freedom to be a great human and protest for your people without being demonized for your beliefs as a KING!! NEW DREAM ALERT!!! SELL ME THE NFL NOW!!!!"
Not surprisingly, the 32 NFL owners didn't respond to Diddy's demand, much less agree to sell their league to him. But if nothing else, Diddy's tweets about NFL ownership planted a seed and let the league know that he's interested in becoming a part of it at some point in the future. And that point might end up being a whole lot sooner than anyone could have ever expected.
On Sunday night, a few hours after the Panthers beat the Packers to keep their playoff hopes alive, Carolina owner Jerry Richardson—who is currently being investigated by the NFL over a series of sexual misconduct allegations—shocked the NFL community by announcing that he plans on selling the Panthers at the conclusion of the season. It's unclear whether or not the sexual misconduct allegations played a part in the sale. But in a statement he released through the Panthers, Richardson acknowledged that the franchise he helped bring to North Carolina in 1995 will go up for sale as soon as the Panthers' 2017-18 season is over.
That's when Diddy sprung back into action. After putting his NFL "dream" to the side for the last couple months, he responded to the news about Richardson selling his team by revealing that he wants to buy it. Diddy sent out a series of tweets about his interest in buying the Panthers and called on the other 31 NFL owners to allow him to do it once the season ends. Diddy brought his usual unbridled enthusiasm to Twitter while explaining why he would be the right man for the job.
The question now is: Could Diddy actually buy the Panthers? Or more specifically, could Diddy actually afford to become the majority owner of an NFL franchise?
At this point in his career, we wouldn't put anything past Diddy, so we will respectfully decline when it comes to answering the first question. But the answer to the second question is pretty easy: No. And that's not meant to be a slight at Diddy's career earnings.
According to Forbes' Hip-Hop's Wealthiest Artists list that was released back in May, Diddy is still richer than all of his fellow hip-hop artists. He landed at the top of the list for the sixth consecutive year in 2017 with his net worth listed at around $820 million. The Ciroc deal he has in place with Diageo, his stake in the TV network Revolt, and of course, everything he has in his music portfolio have all made Diddy a very, very wealthy man. To put things into the proper perspective, Diddy has almost $100 million more than Dr. Dre, and Diddy's net worth is nearly 10 times that of Drake's.
But the problem is that Diddy's net worth is still just a fraction of the net worth of the average NFL owner.  It would be decidedly unfair to compare his net worth to someone like Seahawks owner Paul Allen, who co-founded Microsoft with Bill Gates and has a net worth that is somewhere in the vicinity of $20 to $23 billion. He's by far the richest NFL owner. But Diddy is also worth a whole lot less than someone like Browns owner Jimmy Haslam, who has a net worth of about $3.6 billion and is on the low end of the NFL net worths. It's what could ultimately prevent Diddy from buying an NFL team like the Panthers outright.
The other issue Diddy is going to face as it pertains to the Panthers in particular is that they aren't a cheap franchise. There is a lot of speculation over how much people are going to pay for an NFL team in 2017 or 2018. According to Forbes, the market for NFL teams has slowed in recent years, with large percentages of teams like the Titans and Broncos sitting on the market unsold. There are also a host of teams, including the Bears, Lions, and Saints, that could potentially go up for sale in the near future, which would, in theory at least, keep prices down.
But as of right now, the Panthers are valued at about $2.3 billion, according to Forbes, which means Diddy would need to come up with significantly more money than just the $1 billion Haslam paid for the Browns in 2012. Puff wouldn't necessarily need to come up with the full asking price for the Panthers. But as Forbes points out, the NFL has a rule in place that requires the buyer of an NFL team to put down at least 30 percent of the asking price. So Diddy would need to spend almost every penny he has—give or take a few million—in order to purchase the Panthers as a majority owner.
But even with all of that being said, it wouldn't necessarily be impossible for Diddy to get into the game and purchase an NFL team, if he's able to get creative. In the immediate aftermath of the tweets he sent out on Sunday night, at least two celebrities pledged their financial support to Diddy's idea to buy the Panthers. Warriors star Steph Curry said he would be down to do what he can to make it happen.
Small investments from Curry and Kaepernick would likely do little to inch Diddy closer to his dream of owning an NFL team. But the idea of getting a larger group of famous people together to invest in the Panthers might, at the very least, be worth pursuing. Stephen Ross took that approach back in 2009 when he bought the Dolphins. He plopped down $1.1 billion of his own money to assume a 95 percent stake in the team, but he also called on celebrities like Jennifer Lopez, Serena Williams, Fergie, Gloria Estefan, and more to make up the difference. Outside of infusing some extra cash into the operation, it also gave the Dolphins a big PR bump when new ownership took over.
At the end of the day, there's no way of knowing if Diddy is going to be able to buy the Panthers right now. Since the team isn't technically for sale just yet, there's no price on it, and there's no telling how motivated Richardson will or won't be to sell. It's also unclear if people like Curry and Kaepernick are serious about investing in an NFL team with Diddy, or just talking about it for the retweets.
But NFL teams don't go up for sale very often, and even though there are a few that could hit the market in the coming years, there's no guarantee they'll be there anytime soon. So if this is really something Diddy wants to pursue, he has between now and the end of the NFL season to figure out how he's going to do it. Money-wise, it doesn't sound like it'll be easy. But if we've learned anything about Diddy over the last two decades, it's that we'd never count him out when it comes to living out a dream, even one as wild as owning an NFL team.