If you didn't know, the NBA schedule officially released Monday, allowing every basketball fanatic to analyze, dissect, and highlight the most important of the 1,230 games that will be played. And after giving the schedule a look over, we have a few observations and hot takes you might not find anywhere else before the season begins Oct. 17—FRIENDLY REMINDER: earlier than ever before.
Now, we could have done a list of the top 10 games you can't miss. But who wants to read that when a million other places have done it? We could have pumped out a worst games of the season list as a swerve, but do you really care about that? Nah.  
Instead, we thought it would be better to write about whatever the hell we found interesting, noteworthy, ridiculous, laughable, or absurd about the 2017-18 NBA schedule. If you learned something after reading this, then we did our job. 
THE GOOD
* Opening night starts with a bang. We have a rematch of the Eastern Conference Finals when the Cavs and Celtics square off in Cleveland followed by the Rockets heading to Oakland to meet the Warriors so props to the league for yet again kicking things off with awesome matchups. Good chance these four teams are in the conference finals come May and it's great to break the basketball fast with marquee matchups. 
* But the best game of the first week of the season just might come on the second night, as the fully processed Sixers take on the Wizards in their first test of the season. As Joel Embiid and Markelle Fultz and Ben Simmons (oh my) take the floor together for the first time, we'll finally get a chance to see whether Trusting the Process was a good idea. Also of note, Philly's on national TV 14 times this season.
* Low-key, MLK Day is the best day on the basketball schedule. Opening night is too damn early—the players are as out-of-sorts as the rest of us—and Christmas is too predictable and too filled with other things. MLK Day though, that's the time to kick back and just watch hoops. There are 11 games on the schedule, highlighted by Bucks-Wizards, Rockets-Clippers, and Warrirs-Cavs. So, an NBA Finals rematch and a nightcap of Chris Paul vs. his old squad? Don't mind if we do.
* Look, just because a team has a passionate, national fanbase doesn't mean we all need to get stuck watching them. The Bulls are still somehow riding the Michael Jordan wave despite years of front office ineptitude (with a brief, Tom Thibodeau helmed run of respectability), still filling seats and selling tons of merch. But with Jimmy Butler traded, there's no reason for them to be on national television any more. They're not. Good.
* ABC's NBA Primetime slate is pretty damn appetizing. Starting Saturday, Jan. 20 with a doubleheader featuring the Thunder at Cavs and Warriors at Rockets, the following 13 games are nothing but heavy hitters on either Saturday night or Sunday afternoon. We get to look forward to matchups Rockets-Cavs, Spurs-Warriors, Celtics-Warriors, Spurs-Cavs, and Thunder-Rockets. Can't wait. 
* The NBA did an admirable job nixing as many back-to-backs from the schedule as possible. And the extremely taxing four games in five nights scenarios have been completely eradicated for the first time ever. It's a no-brainer that more rest and time between games is good for everyone. Per the NBA, the instances of a team playing a back-to-back has been reduced from an average of16.3 times per team last season to 14.4 this season. The most back-to-backs as team will play this season is 16. More rest. More superstars. Better games.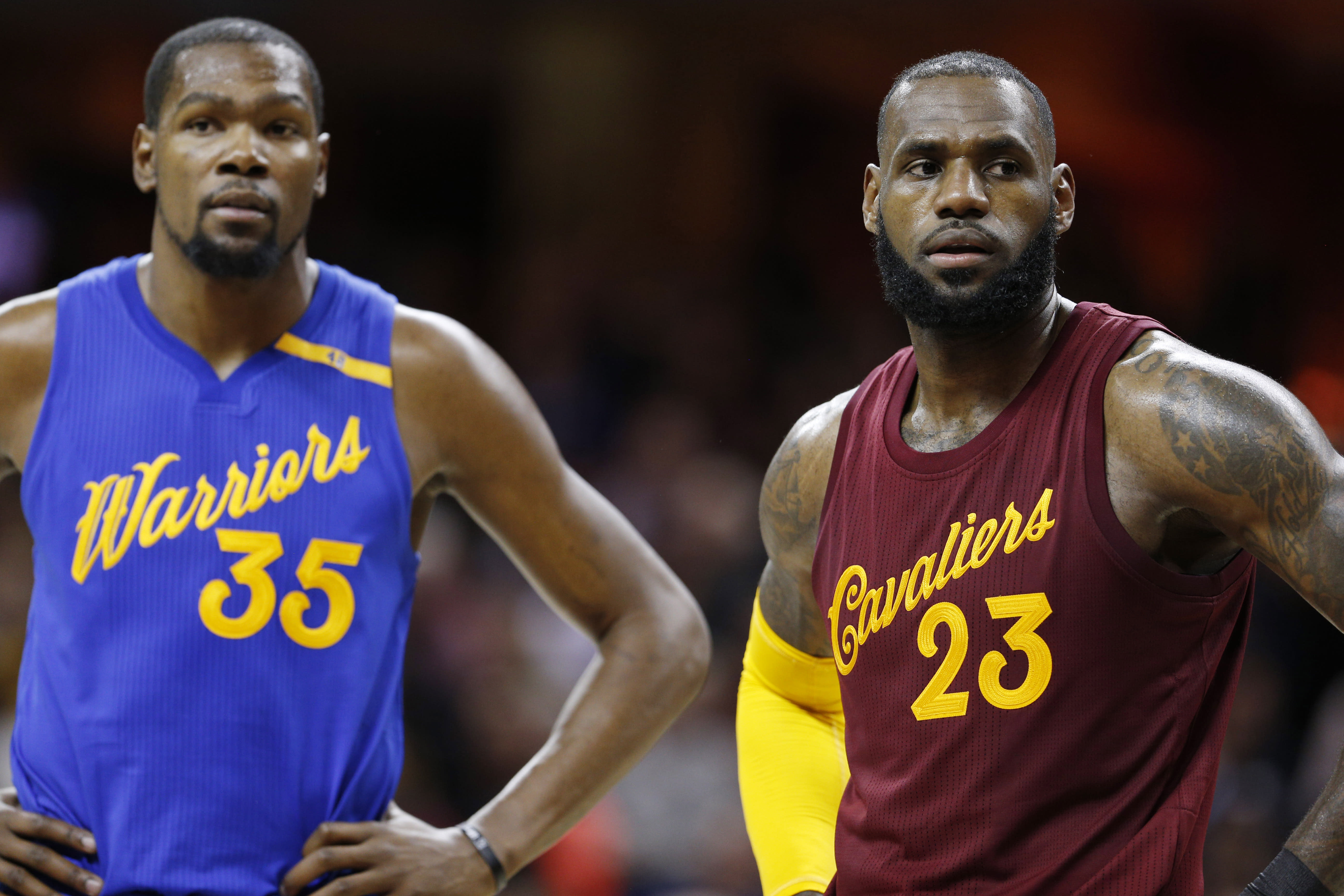 THE BAD
* Remember when the NBA season used to start in November? Then it was Halloween night. Now the season starts in mid-October, well before the World Series, which itself has pushed into November. Stretching the schedule out is a good thing, mostly—if it has to stay 82 games, this is the only way to make sure that teams don't have to play four games in five nights. Which, they don't. But it also ensures more bad, early basketball. Even though the games count, maybe don't start watching until November.
* The NBA owns Christmas, but honestly, are you that gassed for all five games? Yeah, Cavs-Warriors is awesome and expected. Rockets-Thunder will be good. And Wizards-Celtics just might low-key be the best matchup of them all. But the bookends—Sixers-Knicks and TWolves-Lakers—of this prime slate are akin to getting a pair of socks in your stalking and a lame-ass sweater under the tree. We don't need them and certainly don't want them.  
* The Los Angeles Lakers might very well be fun next season. Lonzo Ball was terrific in the Summer League, and, teamed with fellow youngs Jordan Clarkson and Brandon Ingram, there is much potential in L.A.. Throw in veteran center Brook Lopez, acquired in a deal for the suddenly expendable D'Angelo Russell, and they might even win a few games. That said, there is no reason this team should be the fifth-most nationally televised team (behind the Warriors, Cavs, Rockets, and Thunder) this season for a total of 35 games broadcast nationally. Even LaVar Ball doesn't need to watch them that much.
* Even when all else has gone wrong for the Bulls recently—and a lot has gone wrong—they've been able to inexplicably win all of their TNT games. This is no exaggeration. They've won 20 straight since 2013. Unfortunately, of their five nationally televised games this year, none will appear on TNT. Conspiracy? Or simply a way to preserve the streak until reinforcements arrive? Either way, this is a terrible oversight.
* The Hornets, Pistons, Grizzlies, Bulls, Magic, Pacers, Hawks, and Nets will make a combined 40 appearances on national TV. Or many as the Rockets will. The Warriors lead all teams with 43 appearances on national TV. We get why they're on national TV so many times, but if you're a fan of those eight teams, see you never. 
THE UGLY
* Speaking of the Warriors appearing on national TV, if you get your NBA action exclusively through League Pass and happen to be one of those ultra-hip cord cutters, the bad news is you'll only get to see the defending NBA champions ball out 39 times on the popular streaming service. Sorry. 
* As part of the scheduling, the NBA has seen fit to protect what they consider "marquee" games, namely those between premier teams that are on national television. This includes limiting travel before, making sure they're not the second night of a back-to-back, that sort of thing. The goal, of course, is to have both teams at full strength so a game marketed as, say, LeBron James vs, Kawhi Leonard actually features LeBron James and Kawhi Leonard. This, of course, can be seen as a direct shot at Spurs coach Gregg Popovich, who rests players whenever he feels they need it, nationally televised game or not. Your move, Pop.
* We can precisely pinpoint when the Knicks season will go off the rails. Now, admittedly, not much is expected from the Knickerbockers, but should they surprise people early on figure things start falling apart when they play 16 of 20 games on the road beginning Dec. 27. That's a brutal stretch that features games against the Spurs, Heat, Wizards, Warriors, Wolves, and Celtics. 
* The Hornets meet the Pistons on the second night of the season. The problem with scheduling games where great teams play other great teams is that you wind up with, well, other games. Bad teams need to play too, and when they play each other it's just nothing anyone needs to see. Look, we like players on both the Pistons and the Hornets (not you, Dwight). And maybe this game will be one of those ones that turns out to be wildly competitive. We're just not going to watch it. 
* Assuming LeBron James hasn't been traded by March (spoiler alert: he won't be) the Cavaliers lone trip to Staples Center to play the Lakers should be a genuine shitshow of shit opinions, especially as it will be televised on the network that specializes in them (ESPN). Given how much speculation there was over James's calling California home on social media (spoiler alert: he has a home there), his actually playing on the Lakers home court will provide literally endless opining of whether or not James will leave Cleveland for Western pastures next summer when he's a free agent. We will most definitely watch this game—Bron vs. Lon!—but we'll do it with the sound off.