Are you super excited about that big-name free agent your favorite NBA team just signed? Well, you should be. If nothing else, it shows that your team is at least trying to win, right?
But before you get too excited about the move, we should warn you that things might not work out exactly the way you think they will when that free agent joins your team. In some cases, the free agent might not jell with the guys your team already has on its roster. In others, the free agent might not be as motivated as he used to be after signing a long-term deal worth tens of millions of dollars. And sometimes, free agents just don't turn out to be as good as people thought they were going to be. Not every free agent is LeBron James or Kevin Durant.
There will be dozens of players who change teams this summer through free agency, and some of them will make a big difference for the teams that sign them. But as you're about to find out, that isn't always the case. Here are the 12 worst NBA free agent signings in recent memory. 
Ben Wallace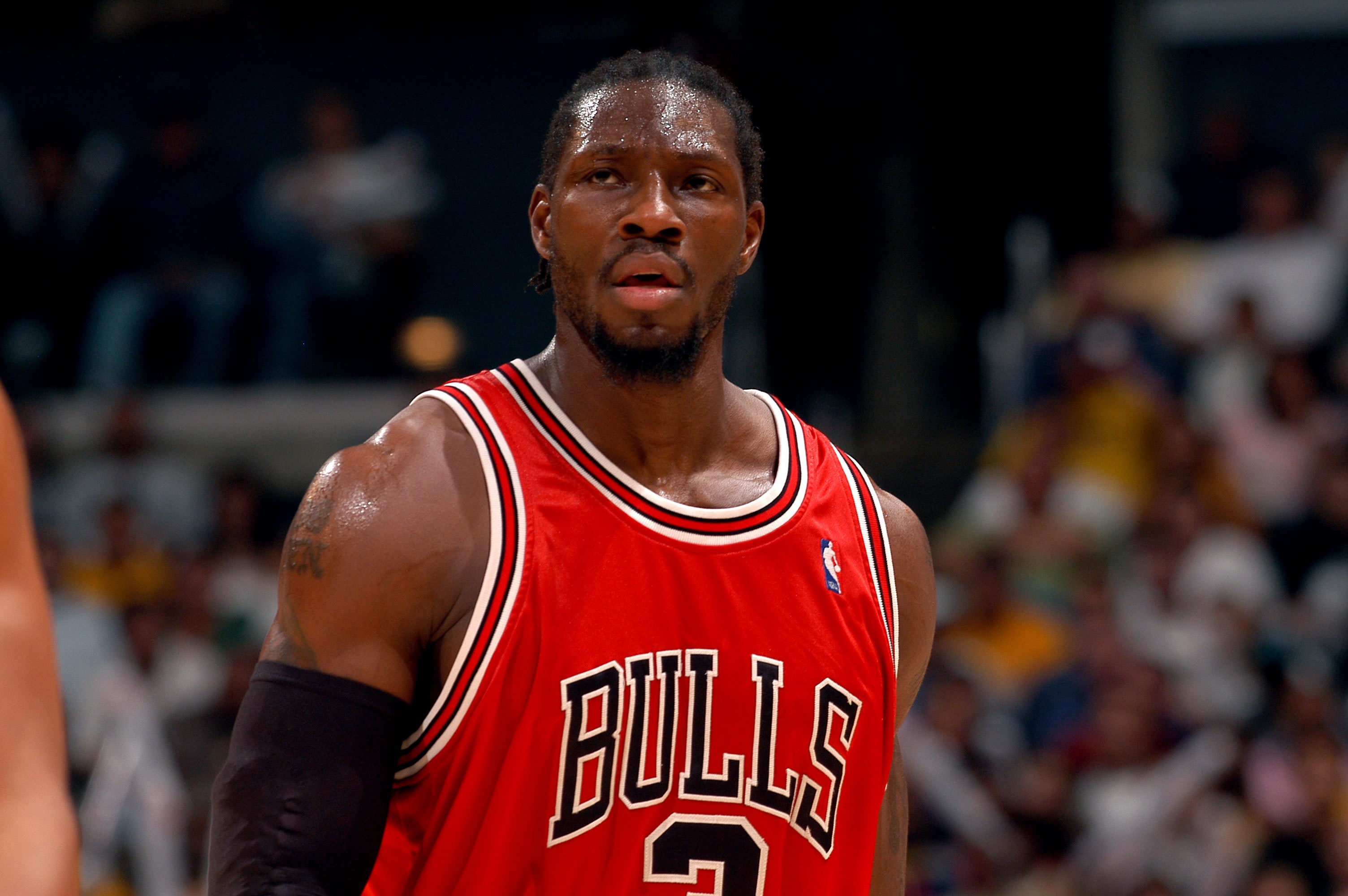 Year: 2006
Signed with: Bulls
Contract: 4 years, $60 million
What happened next: Most people wondered what the Bulls were doing when they signed Wallace to a deal in the first place. He was never known for putting up offensive numbers, and he looked like a guy who was past his prime at the end of his time with the Pistons. So it didn't come as much of a surprise when he averaged just 3.5 points and 5.2 rebounds per game with the Bulls through two seasons before being traded to the Cavaliers in 2008.
Rashard Lewis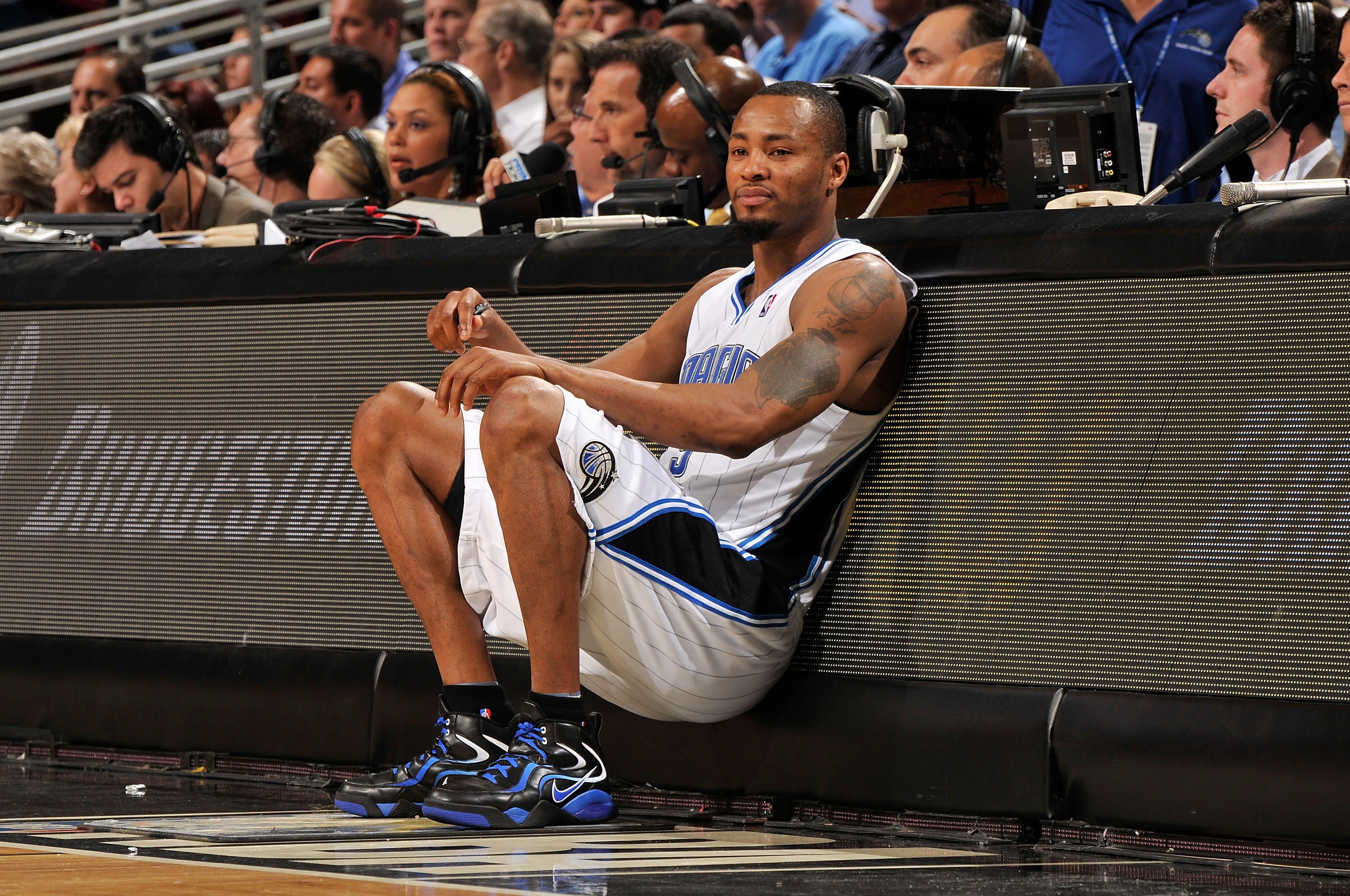 Year: 2007
Signed with: Magic
Contract: 6 years, $118 million
What happened next: When Orlando acquired Lewis in a sign-and-trade with the SuperSonics, they thought they were getting a guy who could turn into the cornerstone of their franchise for years to come. And while Lewis put up a respectable 16.6 points per game during his time with the Magic, he never developed into the player they thought he would be, and Orlando eventually traded him to the Wizards after just four seasons.
Elton Brand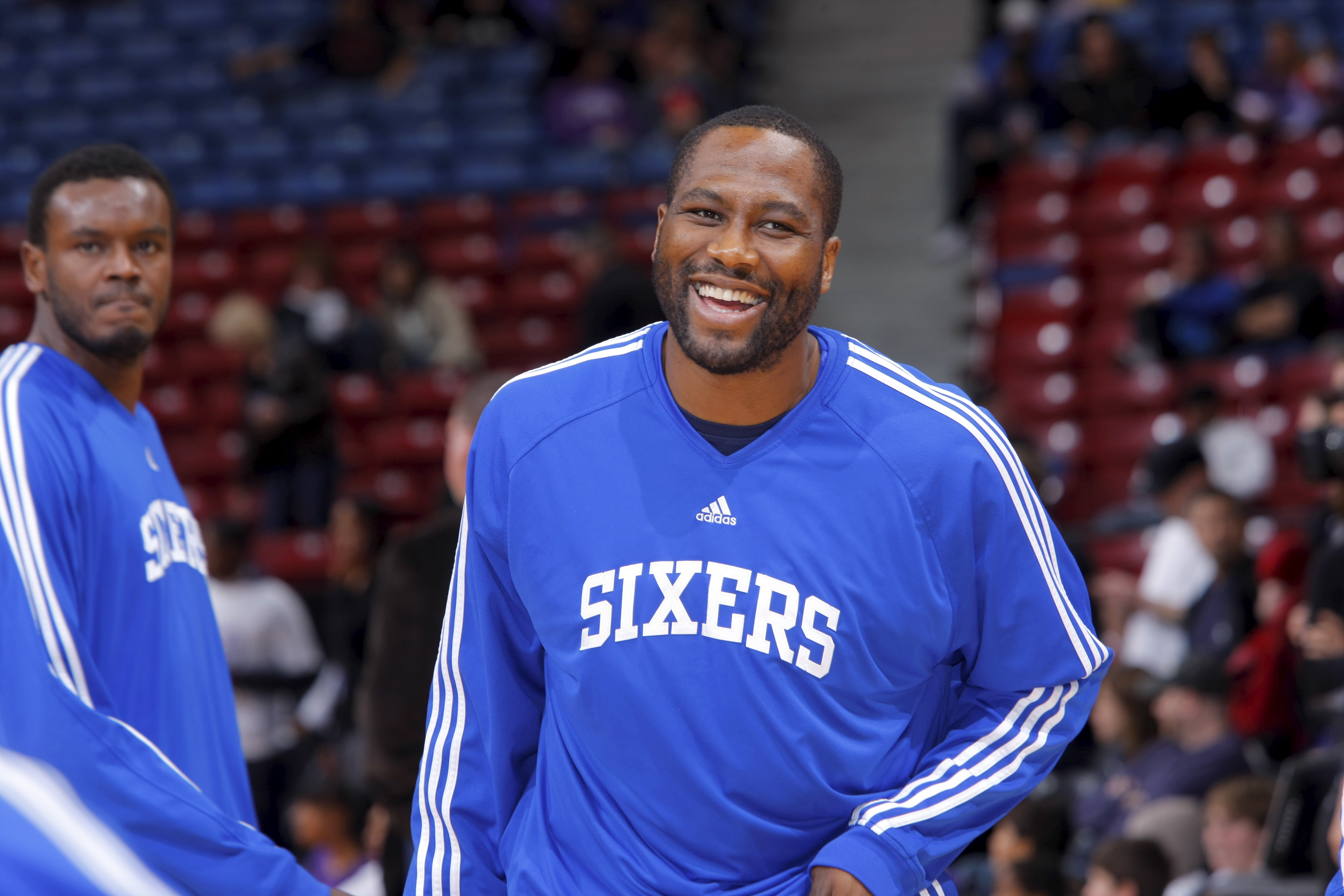 Year: 2008
Signed with: 76ers
Contract: 5 years, $80 million
What happened next: Brand has become somewhat of a beloved figure in Philadelphia because he spurned the Clippers to sign with the Sixers, making him one of the only big-name free agents to ever choose Philly as his free agency destination. But Brand struggled with injuries throughout his time with the Sixers and only averaged 12.7 points and 7.2 rebounds before the team used the amnesty clause to release him in 2012.
Ben Gordon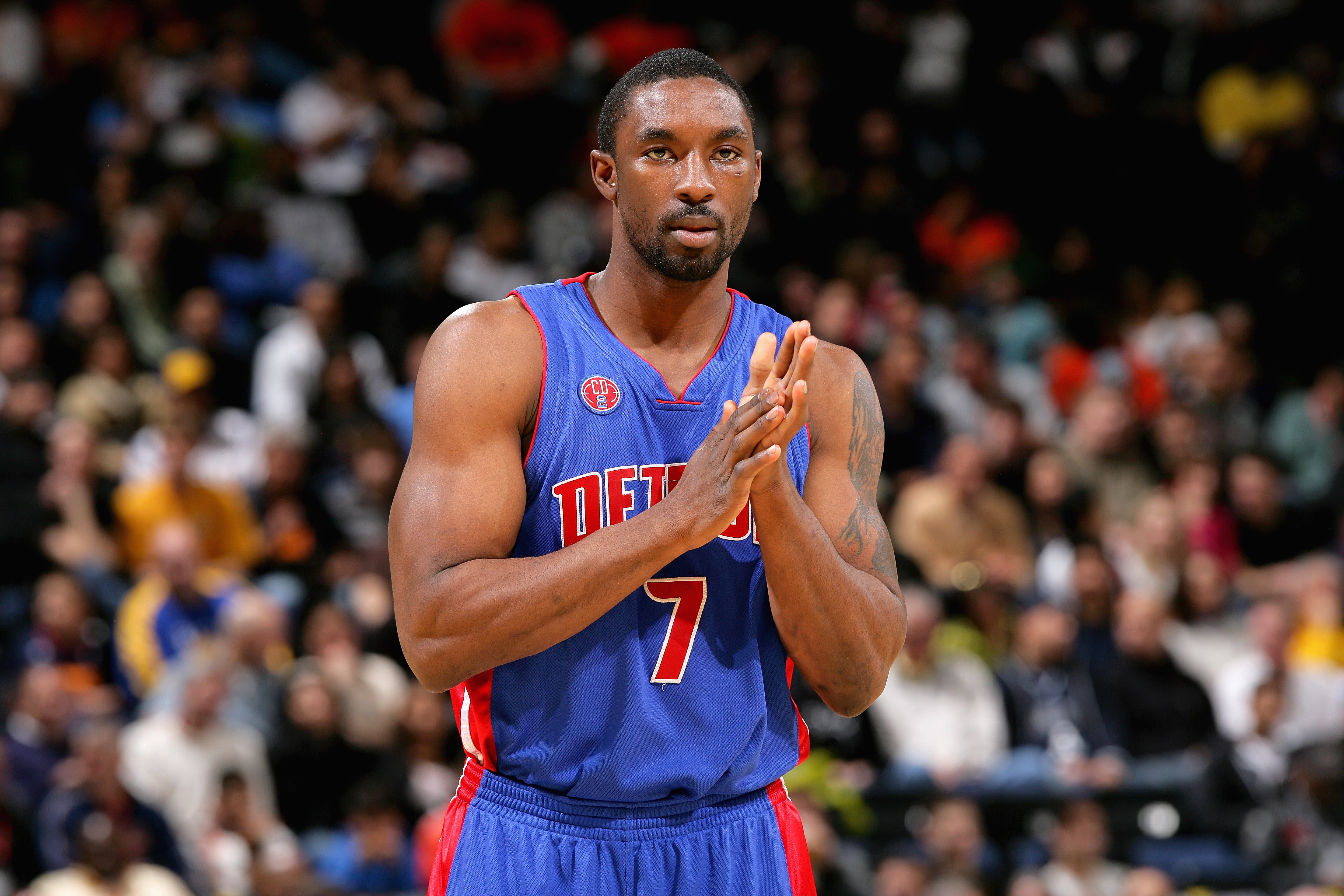 Year: 2009
Signed with: Pistons
Contract: 5 years, $55 million
What happened next: Then-Pistons general manager Joe Dumars tried to make a big splash in the summer of 2009 by signing Gordon to this deal and Charlie Villanueva to a five-year, $35 million contract. It got some people in Detroit excited about what was to come, but the Pistons missed the playoffs for the first time in almost a decade the following season—and then proceeded to miss the postseason in each of the following five seasons as well. Gordon and Villanueva aren't the only guys to blame for that, but they certainly weren't the players the Pistons expected them to be when the team signed them.
Hedo Turkoglu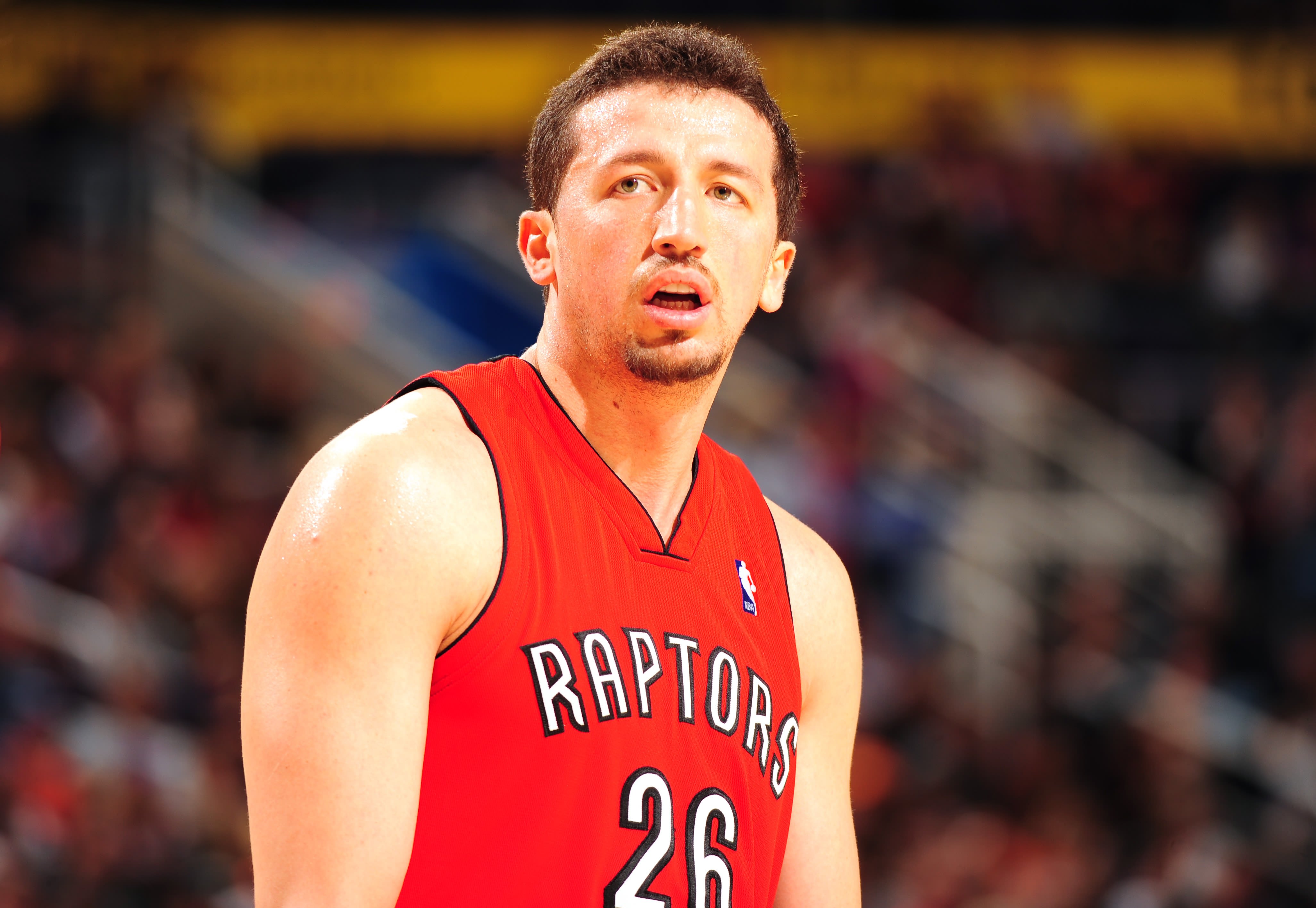 Year: 2009
Signed with: Raptors
Contract: 5 years, $53 million
What happened next: Turkoglu's one and only season in Toronto was a disaster. After the Raptors convinced him to leave the Magic to sign with them, his scoring dipped to just 11.3 points per game—he averaged 19.5 and 16.8 points per game in the two seasons before that—and he was a defensive liability every time he was on the court. He was also overweight for most of the year and didn't seem to want to play for the Raptors, which is why they shipped him to the Suns in 2010.
Josh Smith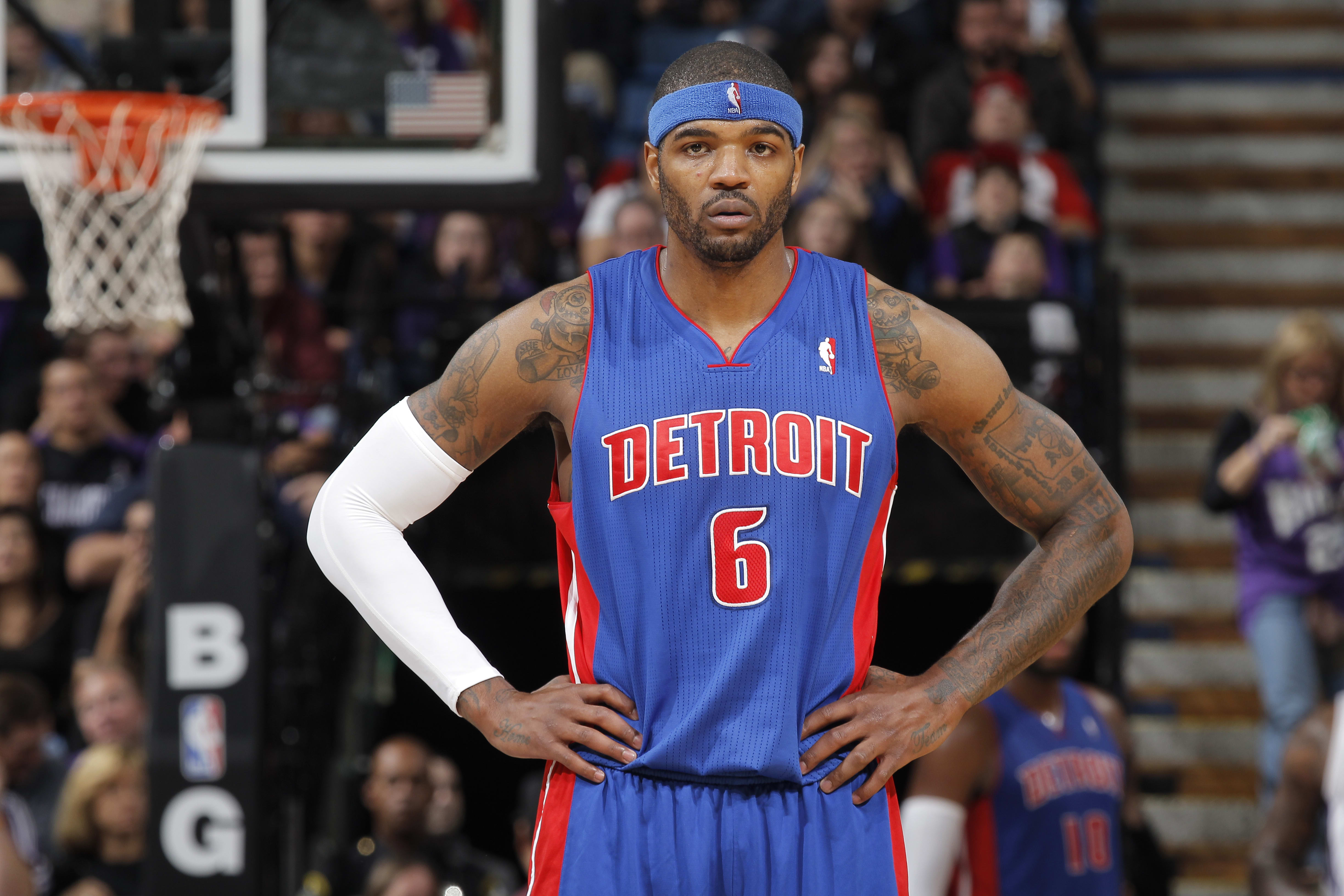 Year: 2013
Signed with: Pistons
Contract: 4 years, $54 million
What happened next: When you sign a contract this large, you're expected to be a key contributor. And make no mistake about it: Smith tried to turn into a big-time scorer for the Pistons. He took more than 300 three-pointers in a little more than a season with Detroit. But he shot just 26 percent from three and was clearly not the playmaker the Pistons were looking for. They sent him to the Rockets two months into his second season with the team.
Lance Stephenson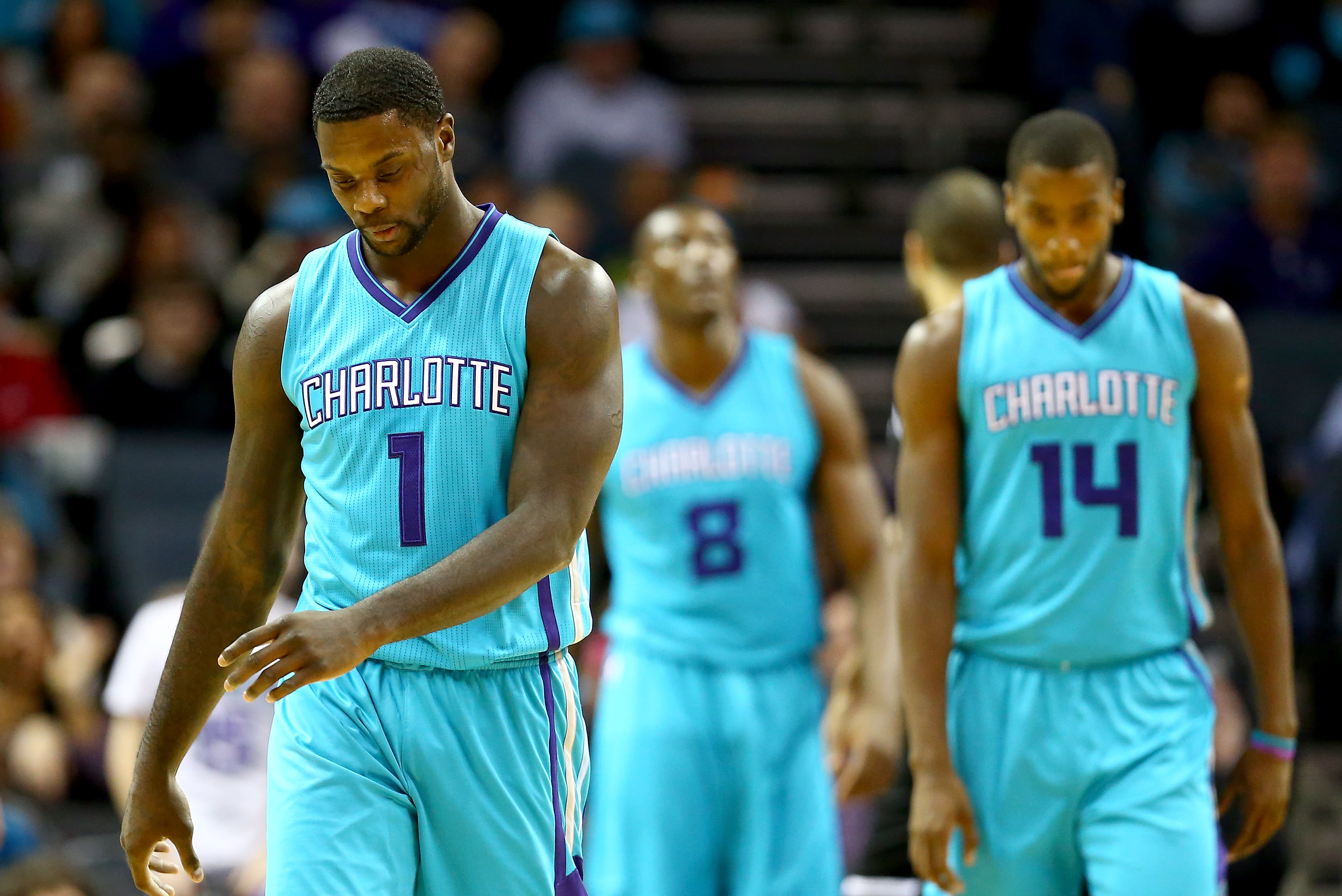 Year: 2014
Signed with: Hornets
Contract: 2 years, $18 million
What happened next: After providing a spark for the Pacers through his first four seasons in the NBA, Stephenson cashed in by skipping town and signing with the Hornets. Charlotte thought he would be able to take his game to the next level with them. But he sputtered in his first season with the Hornets, averaging just 8.2 points and 3.9 assists per game, before he was shipped to the Clippers in 2015.
Wesley Matthews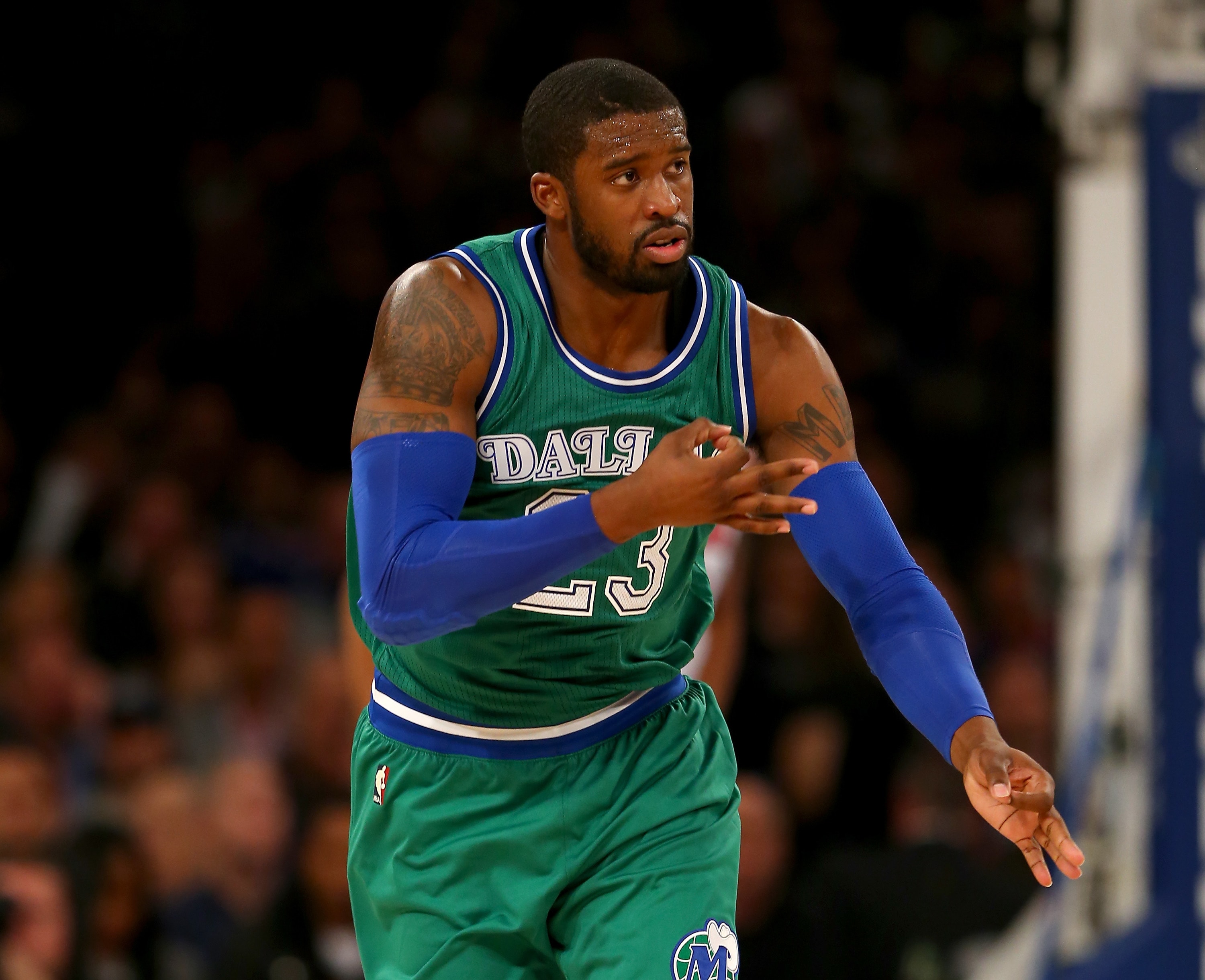 Year: 2015
Signed with: Mavericks
Contract: 4 years, $70 million
What happened next: If you look at Matthews' numbers with Dallas, they aren't awful. He's averaged 12.5 points per game and 13.5 points per game over the last two seasons. He's also been a high-energy guy for the team. But he's struggled to complete the transition from role player with the Trail Blazers at the start of his career to star player for the Mavericks, even though he's now one of the highest-paid players on the team. And many Mavericks fans are calling for the team to trade him at some point this offseason.
Evan Turner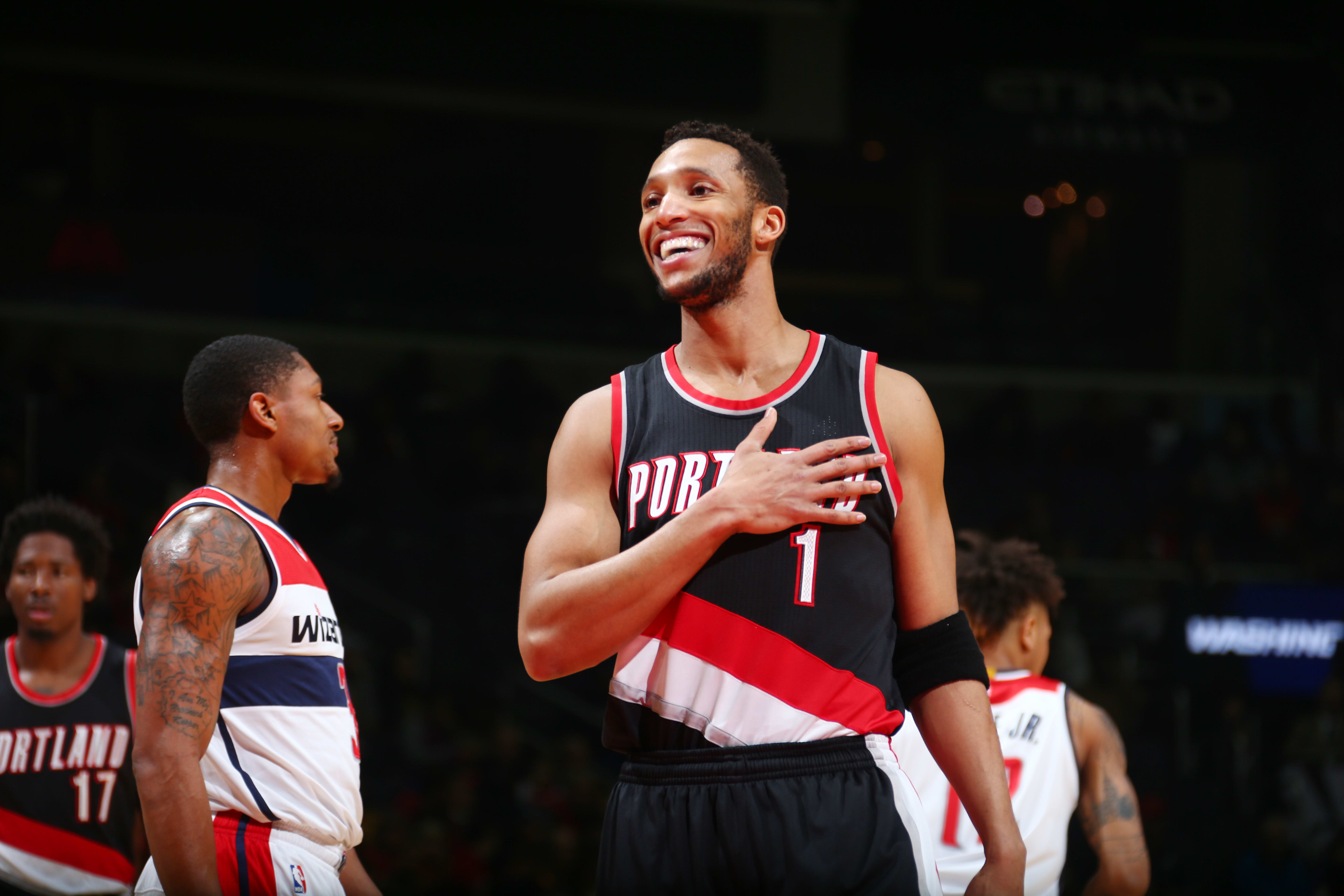 Year: 2016
Signed with: Trail Blazers
Contract: 4 years, $70 million
What happened next: The salary cap went up substantially in 2016, and as a result, guys like Turner got contracts that were way higher than they should have been. Turner is a nice player for Portland to have stashed on its bench—he averaged 9.0 points and 3.2 assists last season while playing just 25 minutes per game—but $17 million is too much to pay for a guy who only excels at shooting midrange jumpers.
Luol Deng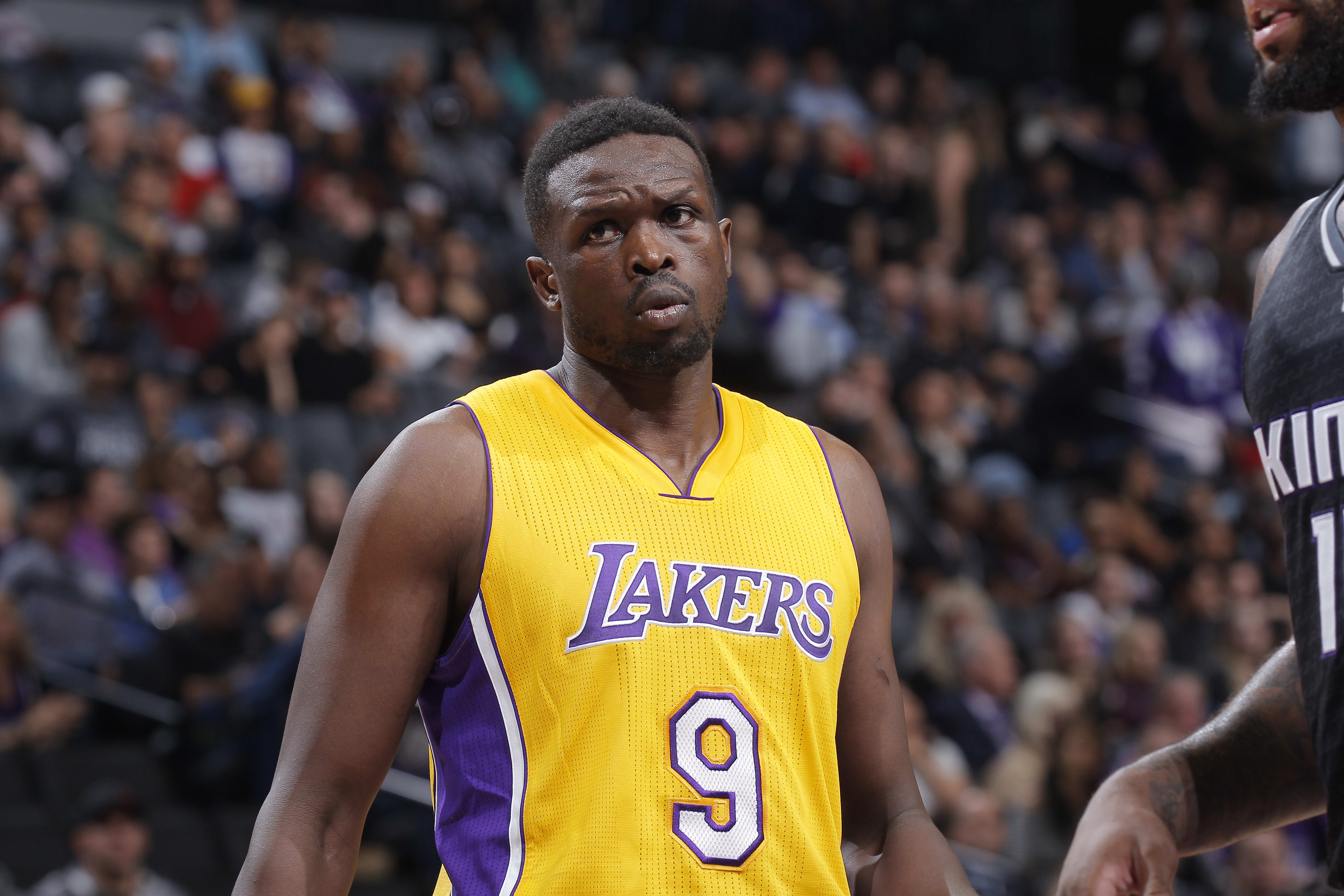 Year: 2016
Signed with: Lakers
Contract: 4 years, $72 million
What happened next: In order to keep their first-round pick in the 2017 NBA Draft, the Lakers had to lose a lot of games last season. So it's still unclear why they went out and signed a guy like Deng who could have prevented them from accomplishing that goal. It's even more unclear why they paid him as much money as they did, especially when you consider that they were eventually forced to put him on the bench for much of last season as they tried to tank. They have reportedly spent the last few weeks trying to figure out a way to get him off their roster as soon as possible.
Timofey Mozgov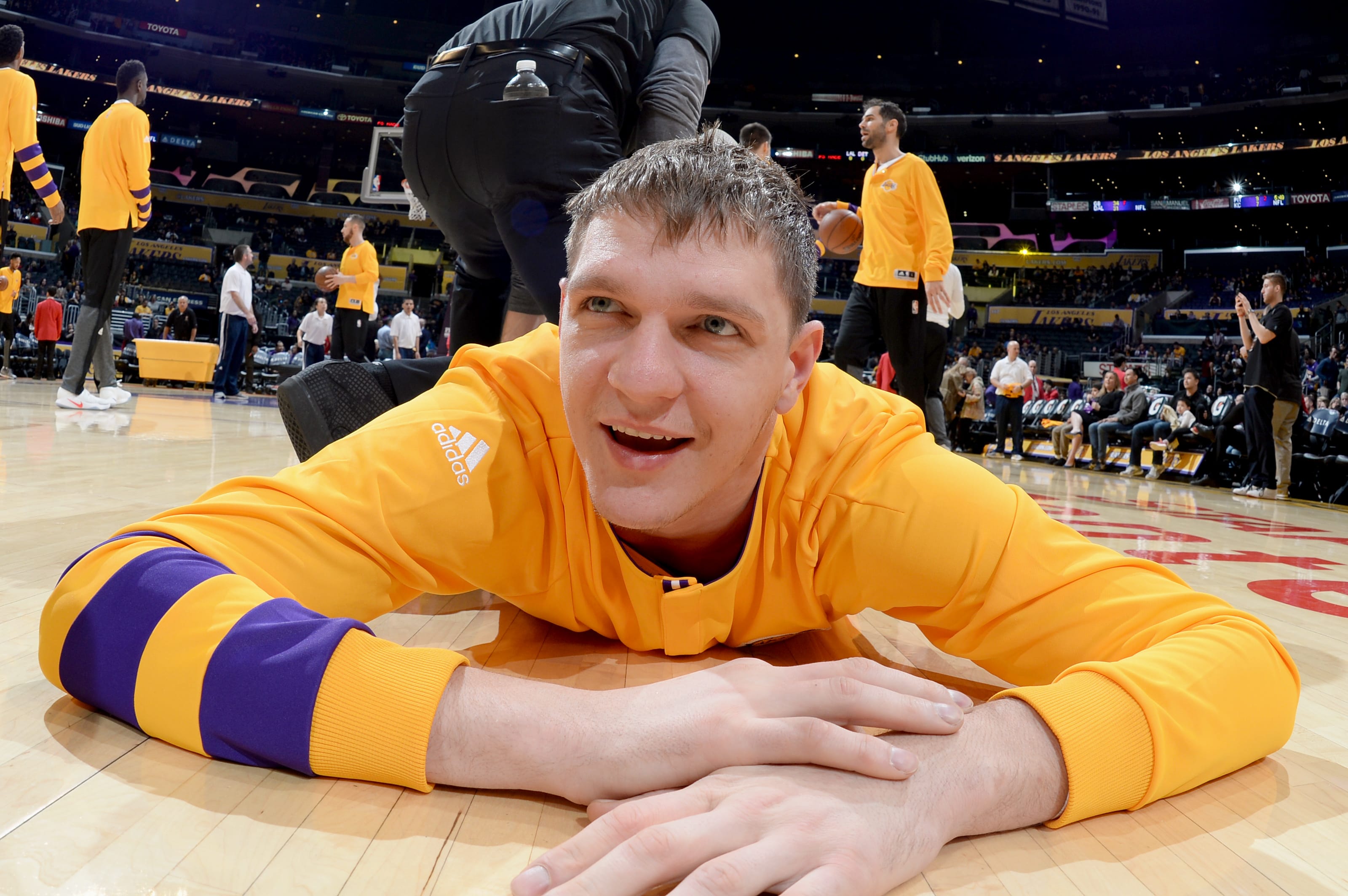 Year: 2016
Signed with: Lakers
Contract: 4 years, $64 million
What happened next: In addition to wondering why their team signed Deng, Lakers fans were also forced to ask why the team signed Mozgov. Seriously, was this team trying to lose their first-round pick in the draft this year? At any rate, the Lakers made amends for this terrible signing recently when they dealt Mozgov to the Nets. They did have to part ways with D'Angelo Russell to do it, but it was a small price to pay to get Mozgov's awful contract off the books.
Joakim Noah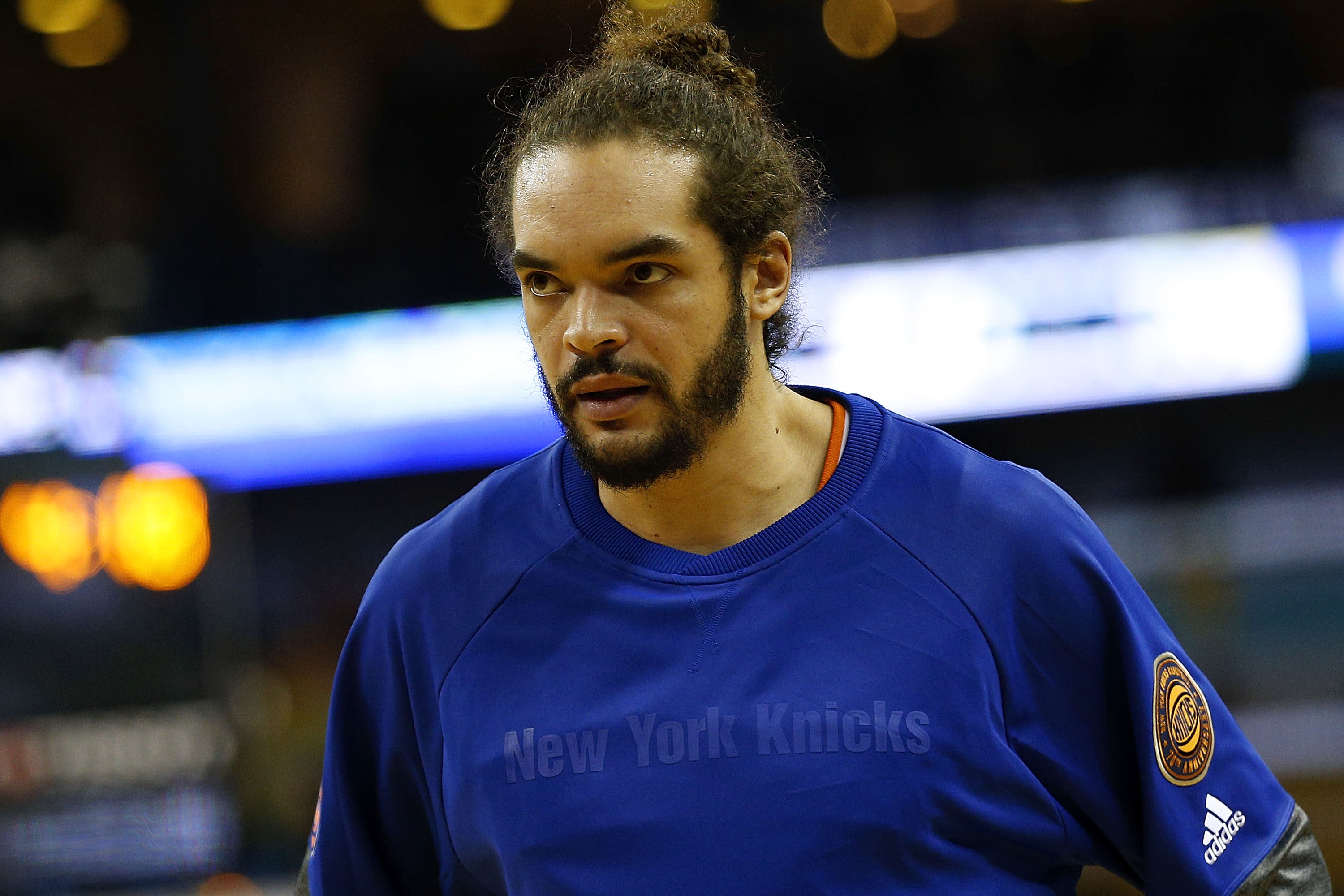 Year: 2016
Signed with: Knicks
Contract: 4 years, $72 million
What happened next: The Knicks have a long and storied history when it comes to making bad free agency acquisitions. But when it's all said and done, this could be the worst of the bunch. Noah played just 46 games for the Knicks last season and averaged just 5.0 points and 8.7 rebounds per game, and believe it or not, that was actually a significant improvement from his final season with the Bulls, which means the Knicks got more out of him than they should have expected. So why in the world did they pay him so much money last summer to come to New York? It's a question Knicks fans will ask for years to come.