This article is brought to you by: NIKE CANADA
Nike's CROWN LEAGUE continues to dominate Toronto as six teams of local superstar athletes' play for the top title in the city's own basketball league. Toronto has become a basketball city and the league, now in its third season, helps shine a spotlight on the city's top talent and potential draft picks.
Brampton's Shaquille Keith is one of those players to keep an eye on. The team ACE guard is returning to the court at Ryerson University's Kerr Hall with his signature positive vibes and the determination to win.
Keith wasn't always a basketball guy; in fact, his first love was music. He credits his mother for his passion for basketball. She loved the sport so much that she named her son after NBA legend, Shaquille O'Neal (conveniently enough, Shaq was selected #1 overall in the NBA draft in 1993).
Of course, Shaq 2.0 has been hitting the courts hard making a name for himself. The 24-year-old plays in the NBA D-League on the Raptors 905 team, plays in Canada's NBL league, and played for Cape Breton University in Nova Scotia.
As CROWN LEAGUE was getting ready to kick off its third season, Complex Canada sat down with Keith to chat about his experiences playing pro ball, where he shops, and his favourite sneakers.
Complex: Toronto is really having a basketball moment. Why the spotlight on our courts right now?
Keith: Basketball is growing out here in Canada. We have many different basketball players from out here in the GTA that made it to the NBA. It's really opening everyone's eyes that there are basketball players out here. One thing that's great about Toronto is that somebody sees a vision, sees the players, and gives guys like myself the opportunity to showcase my skills on a broader scale. Nike Crown League has given a lot of guys leverage and the opportunity to get jobs, has given them the opportunity to be seen by scouts, and it's definitely something that's big for Toronto.
Complex: Who's your idol?
Keith: In terms of the NBA, Kevin Durant. He's my favourite player and he just won a ring; I'm happy because it's about time. It's just his humbleness, his killer mind state, and his relationship with his mother is similar to mine. My mom is my everything, and she's the reason I play ball. The struggles I've been through are also a reason I play ball. So I say Kevin Durant and the struggle are what motivate me to play basketball and be successful.
Complex: How would you describe your personal style?
Keith: Everything for me is rhythm, and a feeling. So how I wake up in the morning, that's my style for the day. If I feel mellow, I'm going to wear some mellow colours; If I feel happy, I'm going to wear some joyful colours. However I feel when I wake up, that's what I'm doing for the day.
Complex: Do you find any similarities between playing music and playing basketball?
Keith: Yes – everything is rhythm. Shooting is a rhythm. If it has some type of vibe to it, it's easier for me to understand. I'm a musical person – I'm very happy and jolly. I'm always the one dancing. Once I hear music around me or feel a vibe from the game it triggers me like music does. Once I feel at one with the ball, that's when I'm my best.
Complex: If you could compare your game to a kind of music, what would it be?
Keith: It would definitely be dancehall. Anybody that knows dancehall knows sometimes it's "hey hey hey" jokey and jiggy, but sometimes it can be vulgar. And I have a kill switch when I'm ready, especially in the game of basketball. Sometimes I come off as a nice guy and the next moment…I'm the guy you don't want to see. I can be a bully and get it done, or I can be the nice guy. I have a saying "BNF" – Bully N' Finesse. So that works with dancehall.
Complex: Are you a sneaker guy?
Keith: 100%. Jordan 12s, the way they look and the way they're sit. They fit so nicely. Even the 13s – they're amazing. Foamposite off court – black and baby blue. They're my favourite pair.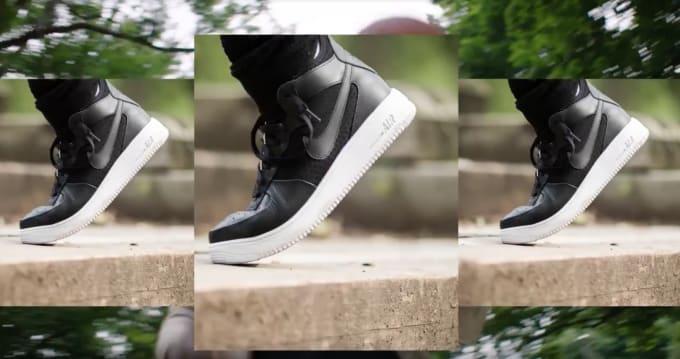 Complex: You mentioned music was your first love. Who are your favourite artists?
Keith: It depends on what genre. For dancehall, Vybz Kartel is my favourite for sure. R&B, I like that old school; Jodeci, R. Kelly, and Usher for sure. I grew up watching Usher. Gospel music, Marvin Sapp, Fred Hammond, Kirk Franklin; the list goes on.
Complex: What kind of music do you listen to now to get you in game mode or motivated for a big game?
Keith: Meek Mill to get into a big game. Meek Mill – Dream Chaser V. He tells a story with his lifestyle. It's helped me through a lot. When I was at my lowest point in life, he helped me get back on track.
Complex: What do you love most about Toronto?
Keith: The vibe; everything about Toronto. Its so multicultural, there's so many different things to be a part of, there's so many different cultures; it's really fun. Especially around Caribana time, everybody knows Caribana. I'm Jamaican so everything for me is about rhythm and vibes. It's my favourite time of the year.
Complex: Canada is celebrating 150 this year and everyone's talking about why they love Canada. Your turn… What makes this country so great?
Keith: I really believe its multiculturalism. It's every different type of race; whatever you say, you can find every kind of person out here. Its great to share other people's cultures, and I think that's why people love Canada so much.