According to Kevin Durant, a lot of people are wrong about one of the most tweeted moments from Game 1 of the NBA Finals Thursday. A shouted "brick!" clip from the Golden State Warriors vs. Cleveland Cavaliers showdown was widely shared across social media, with many convinced that the "brick!" shouter was none other than Rihanna.
"I don't even remember that," Durant said when asked about tweeted claims he had stared in Rihanna's direction when hitting a three-pointer after the "brick!" incident. "I don't want to get into that. I'm cool. Have fun with that."
A detailed video breakdown of the "brick!" incident from ESPN appears to place the "brick!" blame on another attendee, Rihanna's personal assistant Jenn Rosales: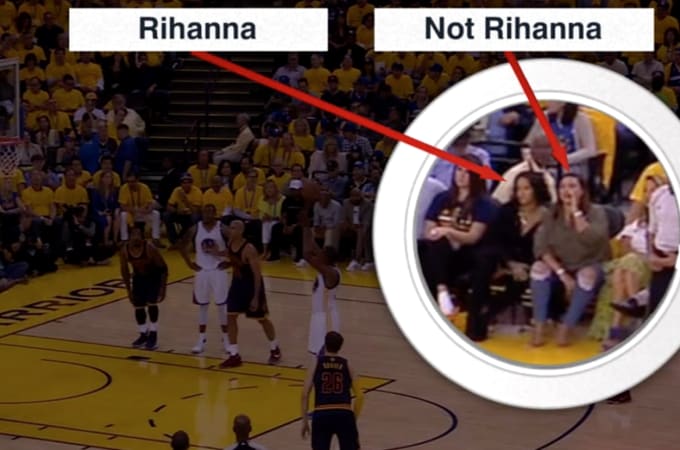 "Brick!" mystery solved. Carry on.