President Donald Trump owns 17 golf courses around the world. This year, the oldest of the LPGA Tour's five major championships, the Women's U.S. Open, is being held at his course in Bedminster, New Jersey. This news didn't go over well. In March, protesters went to the LPGA Bank of Hope Founders Cup to show their opposition.
And in 2015, the LPGA had to release a statement (but did not cancel the event) when Donald Trump called Mexicans "rapists" because, well, they were playing the British Open at his club Turnberry. 
With the U.S. Women's National Soccer team suing for equal pay, Colin Kaepernick taking a knee during the National Anthem, and the NBA moving its All-Star game out of North Carolina due to the state's anti-LGBTQ legislation, social issues have seeped into sports in an obvious way, now more than ever.
However, golf organizations tend to stay out of the political fray, distancing themselves from controversy, and many times never taking a firm stance. Because of this, golf has failed at addressing how to make minorities, women, and the LGBTQ community feel welcome.
Golf needs to look toward the future and grasp onto how remarkably diverse the world is, and how incredibly fast it is changing. Part of the problem rests in believing that standing up against racism, sexism, homophobia, or transphobia is political.
"We are living during a very special time in our country's history," says Tiffany Fitzgerald, founder of Black Girls Golf. "We are the beneficiaries of the Women's Suffrage Movement and the grandchildren of the Civil Rights Movement, and now those two movements have reinvented themselves to include a younger generation that expects companies to have an opinion on social issues." 
We are dealing with younger consumers who align their purchasing power with their social and political values. The golf industry's silence can be seen as its approval of a system that is oppressive."
When Nike launched its "Equality" campaign in February, the company's sponsored golfers wore all black at the Genesis Open in support. I later learned from an associate with Nike that some golf clubs closed their accounts as a result. Some may argue that this only highlights that golf is not ready to tackle social issues. In reality, it exposes why golf needs to move forward.
While I played professionally on the LPGA and other golf circuits, I learned more about the history of golf, and it troubled me how the sport has tried to sweep its past discriminatory practices under the rug. In doing so, it reaffirms outsiders' understanding that golf was never intended to be a sport for the masses, particularly for people of color or women.
When the Professional Golfer's Association of America was founded in 1916, it had a Caucasian-only clause until 1961; change of the policy came only at the heels of outside pressure. California's Attorney General, Stanley Mosk, had befriended African-American professional golfer Charlie Sifford, and during a friendly round of golf, Mosk told Sifford, "Keep this up and you'll win the PGA [Championship]."
It was then that Mosk learned Sifford could not play in that tournament because he was black.
Mosk told the PGA of America that unless they admitted minorities, he would shut them down in the state of California. Three months later, the organization held a vote that would open up its membership to male people of color. It was not until 1977 that the PGA voted to accept female members. It's one of many examples that show how social gains in golf have come not because the sport wanted to, but because it had to.
Right now, women only account for 20 percent of the game's total population. More alarmingly, less than 1 percent of recreational golfers are black, and less than 2 percent are Hispanic. And in the history of the PGA Tour, there has never been an openly gay player.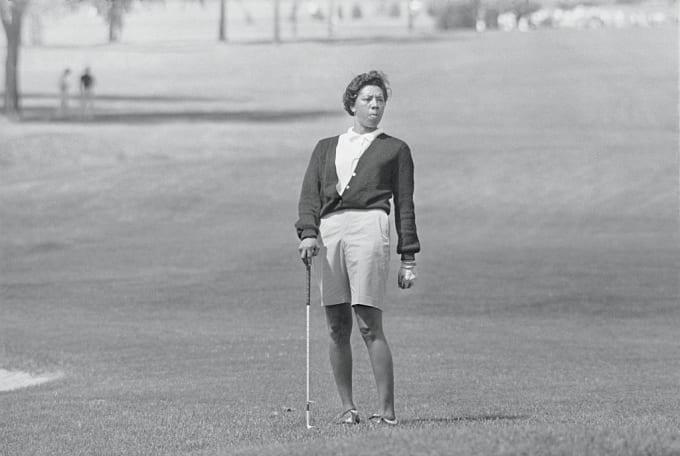 Of course there is the concern that should golf get political in any way, it could lose sponsors, viewers, or participants. And in one particular instance, it did hurt. In the 1960s, the LPGA began hosting tournaments in housing developments that had golf courses. At the time, Althea Gibson and Renee Powell were on the tour.
Some of the host courses did not want black golfers at their courses, so they turned their "open" tournaments into "invitationals," making it so they could invite who they pleased. Lenny Wirtz, the tournament director of the LPGA at the time, found this extremely troubling and told the host courses, "We all play, or we all stay away." They held a vote with the LPGA players, who agreed they should not play tournaments where everyone was not welcomed.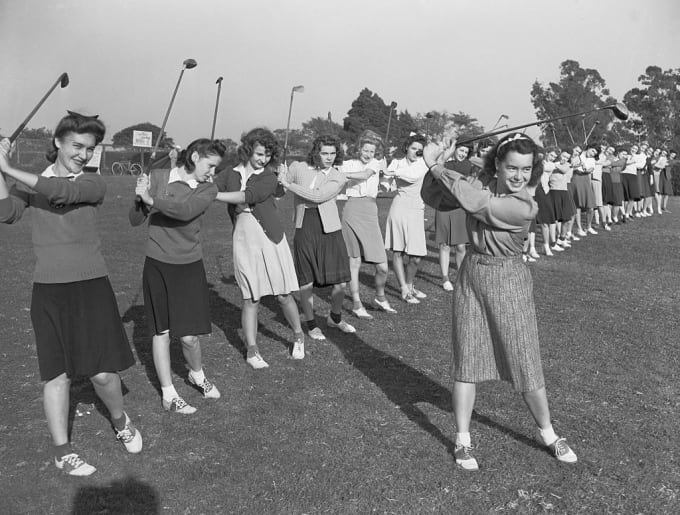 The tour took a stance when it could have been more costly for them to do so because of how young the organization was and how high racial tensions were then, and a result, the LPGA did lose a couple of tournaments. But no one would question now that the LPGA did the right thing.  
Steve Mona, the CEO of the World Golf Foundation (WGF), says golf will only make strides when the industry becomes proactive and reflects America's diversity.
"Golf needs to look like what groups look like [in the U.S.] ... If inside of golf can change, then we think that is going to make it more welcoming to the participation and fan side of the game," Mona says. To him, this includes pro-shop staff, golf instructors, and employees at golf organizations such as the LPGA, PGA of America, and USGA.
Fitzgerald believes the golf industry could take important steps by simply starting from within.
"With the absence of a supplier diversity program and policies like the NFL's Rooney Rule to help with attracting a more diverse hiring, any effort short of these kinds of initiatives will seem half-hearted and inadequate," she says. "The consumer landscape is changing and does not align with the PGA's conservative culture and predominately white male perspective."
While golf may seem backward at times, small and important strides are taking place. The WGF is being proactive, creating task forces on diversity, women, millennials, and juniors that are comprised of people who represent these groups, seeking ways to promote golf in each of those areas. And according to insiders, there are talks that golf might align soon with an LBGTQ organization.
Regardless of this potential step, golf no doubt has a long way to go to become an actual sport that feels inclusive for all. In the meantime, my hope is that golf finds its backbone in doing what is right because it wants to, instead of sitting back, watching the world evolve, and not being part of the change.