Joakim Noah Suspended 20 Games for Violating NBA's Anti-Drug Program
Joakim Noah has been suspended 20 games by the NBA after taking a performance-enhancing supplement.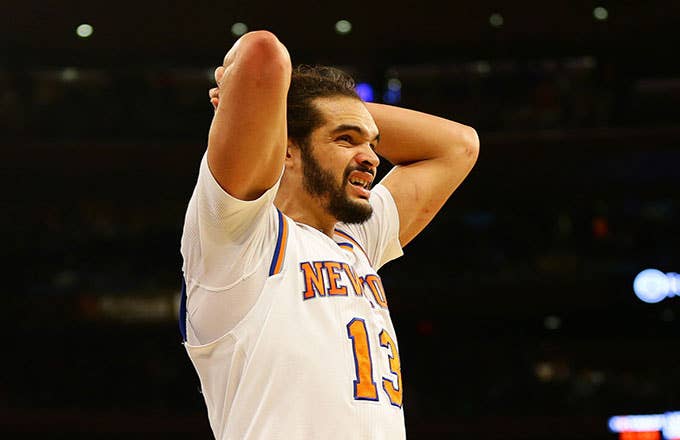 USA Today Sports
Image via USA Today Sports/Andy Marlin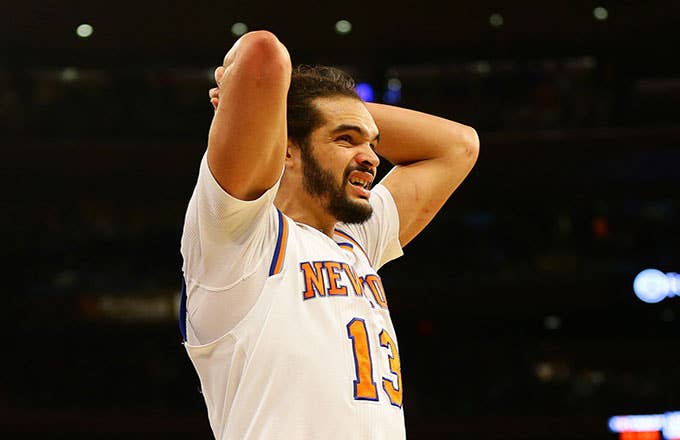 Already on the shelf thanks to a knee injury, Joakim Noah's first season in New York is officially over. The Knicks center has been suspended for 20 games by the NBA for violating the league's anti-drug policy.
Noah suspension is specifically for taking an over-the-counter supplement prohibited by the league's current Collective Bargaining Agreement. In a statement released by the NBA Players Association, the Players Union insisted Noah did not knowingly take a banned substance, but they will not be pursuing an appeal:
After a thorough investigation, the National Basketball Players Association believes that Joakim Noah did not intentionally or knowingly violate any policy of the Collective Bargaining Agreement (CBA). Under the recently negotiated CBA effective July 1, a player's unintentional ingestion of a prohibited substance would be taken into consideration, and we believe the conduct here would not result in discipline. Unfortunately, the current CBA does not permit such consideration.
With just 10 games left in the season, Noah's suspension will carry over to the start of the 2017-18 campaign. He played his last game of the season in early February, and a left knee injury forced him to undergo arthroscopic surgery on Feb. 27, which he was working to recover from prior to the suspension.
When the suspension's cause hit, Knicks fans had a field day mocking the "performance-enhancing" part of the drug-related suspension:
Noah and Knicks fans alike will hope for a return to form next season, with him only now finishing the first year in a four year, $72 million contract. The 31-year-old center has had both of his last two seasons cut short due to injury, so a clean bill of health will be one of the first goals on his mind while he serves the league-mandated suspension. 
Send all complaints, compliments, and tips to sportstips@complex.com.