Has Joel Embiid settled down with WAGS star Olivia Pierson? That was the impression that Pierson gave to everyone when she posted this photo on Instagram on Tuesday afternoon: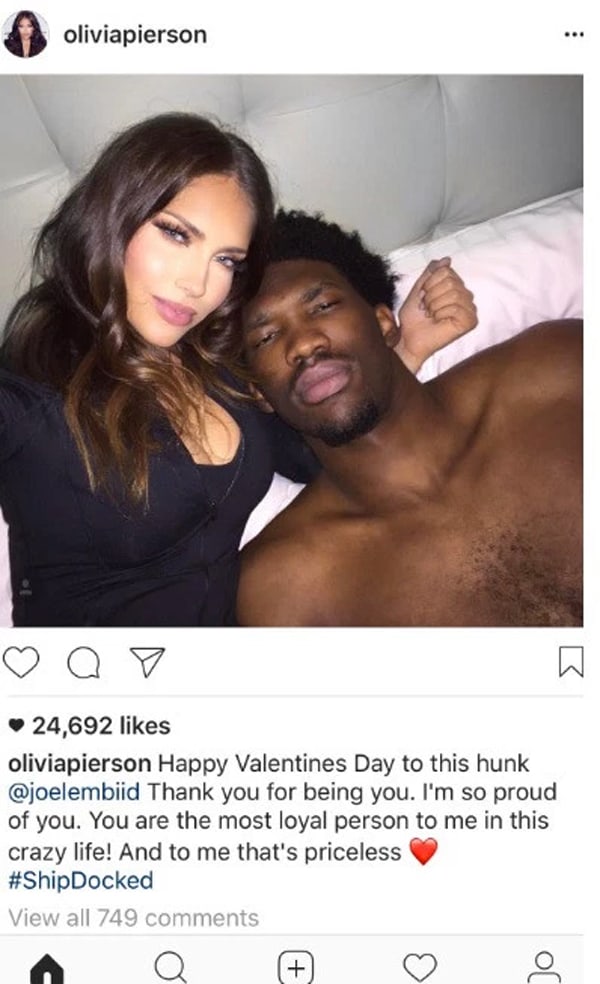 The photo obviously featured Pierson—who has been linked to Jaguars tight end Marcedes Lewis in the past—and a shirtless Embiid laying in bed together. It also featured the hashtag #ShipDocked in the photo's caption. So we all had every reason to believe that it was a sign that Embiid and Pierson are dating. And judging by the photo, it appeared as though they had been coupled up for quite some time.
But are they actually together?
Embiid responded to Pierson's IG photo like he responds to most social media mentions of him—in total savage mode. He started off by leaving a comment on the photo that steered the #Ship Pierson mentioned in a different direction. "Old news," he wrote. "I'm not trusting this process."
And then, he also uploaded the photo to IG Stories and included the hashtag #FakeNews on top of it: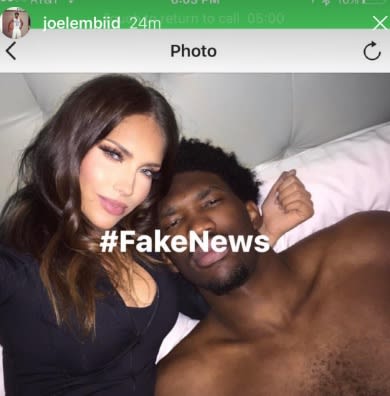 So where does that leave us? Well, without a clue. Pierson has since pulled down the photo that she originally put up from her IG page. And Embiid hasn't commented on it any further.
But Embiid better watch out. If he's still eyeing down a mystery celebrity for a date like he said he was earlier this season, he's going to need to avoid confusing situations like this one.