For the U.S. Men's National Team, 2016 was supposed to be the year where they reasserted themselves after a disconcerting wobble in 2015. A poor fourth place showing at the 2015 CONCACAF Gold Cup in July followed by an extra time loss to Mexico in an October playoff to determine CONCACAF's representative at the 2017 Confederations Cup gave credence to the rumbles that maybe much-ballyhooed coach and technical director Jurgen Klinsmann wasn't the man to bring soccer to the American mainstream, after all. The national side needed a strong 2016 to restore fans' faith that the team was heading in the right direction, and with a talented roster containing several players getting meaningful minutes in the world's top leagues, Klinsmann and his squad seemed poised to right the ship.
Until they didn't.
Posting a record of 6-6-0 in competitive matches, the U.S. accomplished very little as a team in 2016 to convince fans better days lay ahead. They hit the nadir on Nov. 15, getting waxed 4-0 in Costa Rica in the most disappointing season finale since the Walking Dead. It cost Klinsmann his job a week later. Now, the soul searching truly begins in earnest as the team stares down a tough-but-not-impossible road to qualification for the 2018 World Cup.
"Bruce Arena is going to get [the team] to either become the best version of themselves, or at least a better version of themselves."
For every bright spot in 2016 (Christian Pulisic, Bobby Wood, and Copa America-version John Brooks chief among them), it seemed like there were far more things to be worried about (the declines of Michael Bradley and Jermaine Jones, basically everything about the defense, the lack of goal keeping options under 30, and so on). How much was about coaching and how much was about the players themselves remains to be seen. The good news is that the team has a lot of meaningful soccer to play in 2017, which means a return to respectability could be just a few short months away.
After speaking with a couple experts to help make sense of it all, it's clear that all is not lost despite the many setbacks of the last 18 months and a 2018 World Cup berth is still a distinct possibility.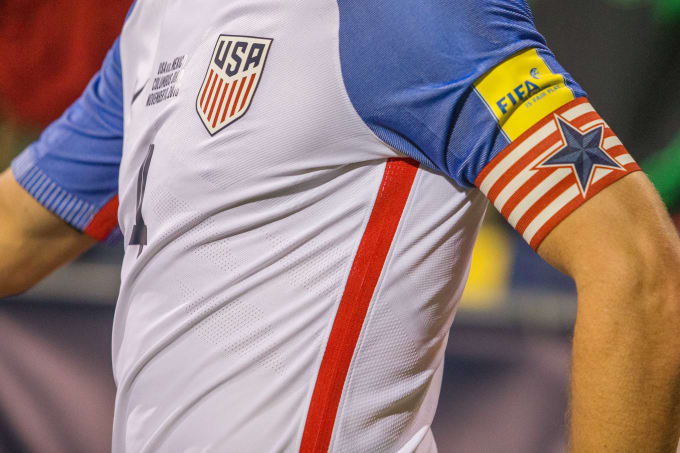 The Former Coach
The biggest news of 2016 was the firing of savior-turned-punching-bag Klinsmann. In addition to coach, Klinsmann also served as the technical director of U.S. Soccer, giving him ultimate authority over all levels of the national program and the freedom to shape the program however he wanted.
While that all sounds good in theory, ultimately soccer is a results-oriented business, and quite simply the results weren't there. Klinsmann's vision of a "proactive" style never materialized. As Fox Sports analyst and former U.S. National Team stalwart Alexi Lalas told me. "Jurgen came in promising to fundamentally change the way this team plays, and too often there was very little of that," said Lalas.
The final death knell for Klinsmann was the disastrous two-game stretch to begin the final round of World Cup qualifying, where the U.S. lost 2-1 at home to Mexico and followed that up with an absolutely embarrassing 4-0 defeat at Costa Rica four days later. While the losses actually are not as bad as they sound if you look purely at the score lines—they were easily two of the U.S.'s three toughest games of qualifying—it was the way they lost that brought the curtain down on Klinsmann.
The German manager's inexplicable decision to play a three-man back line in the first half against Mexico was the epitome of his incessant tinkering with his defense, and to nobody's surprise it backfired with a goal and numerous other quality chances that just barely missed. You'd think that such a tactical misfire might elicit a rare show of contrition from the prideful manager, but instead Klinsmann chose to blame his players for causing the problems.
"You'll lose the locker room in a hurry," said former U.S. National Team member and current Fox Sports analyst Eric Wynalda.
But there is hope.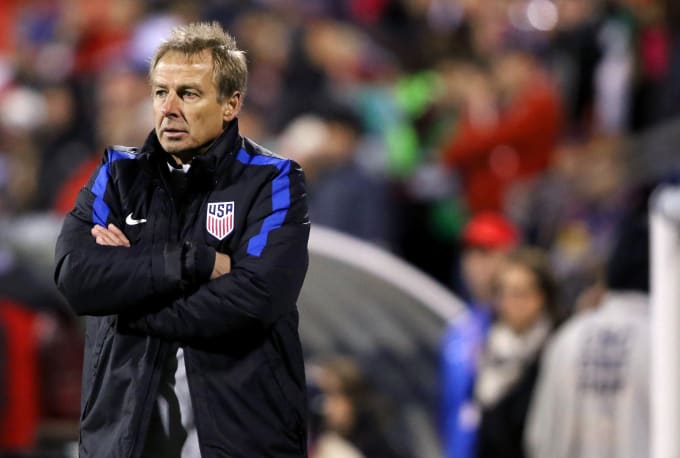 The New Coach
If new coach Bruce Arena seems familiar to you, that's because he is—he was in charge of the U.S. squad from 1998 to 2006, seeing his tenure end after the U.S. Soccer Federation decided not renew his contract following a disappointing showing at the 2006 World Cup. In 2002, he led the U.S. to its most successful run at a World Cup since their third place finish at the inaugural tournament in 1930, so he's got the necessary tournament chops for this critical juncture.
But experience isn't all he brings. Arena is a "man manager" of the highest order, and is someone both Lalas and Wynalda raved about when it comes to his ability to get the most out of a team. "He will come in and very quickly establish an identity and be able to articulate to the players what he expects them to do individually and collectively," said Lalas. Wynalda added that Arena "is laser-focused on one objective, and that's making the United States the best group of guys possible the next time they hit the field."
A coach with a far more pragmatic style than his predecessor, Arena will inherit a team badly in need of stability and direction. That was undoubtedly a hallmark of Arena's previous tenure, where even if they did it in a less-than-aesthetically-pleasing fashion, the U.S. was a team who knew its players' strengths and crafted its strategy around them. While Lalas notes that fans should not be expecting "a sexy or romantic type of play," Arena's track record suggests that what we can expect is an efficient and disciplined brand of soccer that has been a staple of the U.S. National Team during its most successful periods. Indeed, to Wynalda it is Arena's hire that should buoy fans' sinking spirits. "We're going through a very tough phase," he said, "but the skillset that Bruce Arena possesses is the reason I am feeling very confident he can get us through a very difficult qualification stage."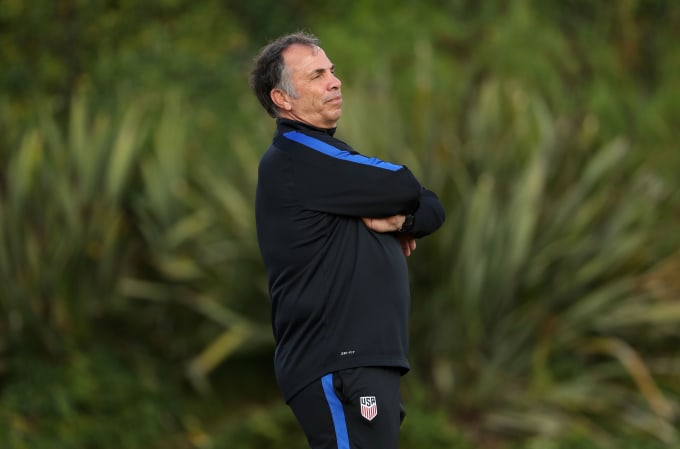 The Rising Stars
With all due respect to everyone else who put on a U.S. National Team jersey this past year, 2016 was unequivocally the year of Christian Pulisic. Beginning the year as a 17-year-old playing mainly for Borussia Dortmund's reserve squad in Germany, the pride of Hershey, Pennsylvania was known to only the most diehard of U.S. soccer fans.
It's safe to say that has changed.
Pulisic's performances in the buildup to this past summer's Copa America Centenario in both Germany (where he became the youngest foreigner ever to score in the Bundesliga) and for his country (where he became the youngest player ever to score for the U.S.) thrust him into the limelight as the next savior of soccer in the United States. Since then, he's only exceeded expectations. Yes, that's Pulisic taking on Real Madrid's famed back line in the Champions League and setting up his team's late equalizer.
His unflappability and dazzling technical ability belie his age, and as a winger who can also operate comfortably in the middle of the field he is already one of the U.S.'s most dynamic attacking players despite just turning 18 years old in September. "He's the golden boy right now," said Wynalda.
"the skillset that Bruce Arena possesses is the reason I am feeling very confident he can get us through a very difficult qualification stage."
There are certainly other reasons for hope beyond Pulisic, too. Bobby Wood looks like a legitimate force up top, after first making a name for himself with game-winning goals in 2015 friendlies against the Netherlands and Germany, he helped his Union Berlin team earn promotion to the Bundesliga with 17 goals in all competitions last season. His blend of speed and touch is a perfect complement to Jozy Altidore's size and strength, and the duo has combined to create arguably the most potent U.S. strike force since Altidore and pre-car accident Charlie Davies in 2009.
There's also John Brooks, a player whose outstanding Copa America Centenario performance—where he was arguably the U.S.'s best player—has been overshadowed by an abysmal showing in the Mexico and Costa Rica losses. While Brooks will need to quickly put the poor showings behind him to show his new boss he belongs on the field, as Lalas points out for players like Brooks the hiring of Arena will have "lit a fire under their asses to come in and impress very quickly."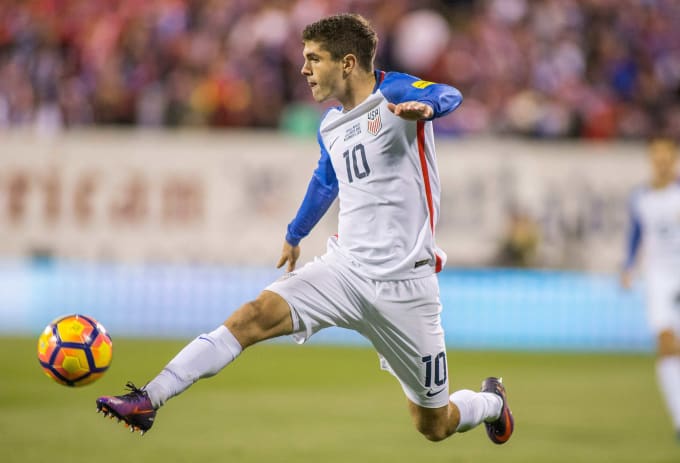 The Veterans
The young players and the future are certainly worthy of optimism, but the most immediate concern has to be the present. And for that, the veteran players need to rediscover the form that caused fans to have such high expectations in the first place.
The living, breathing embodiment of this need to rediscover form is captain Michael Bradley. An absolute boss in the middle of the park as a defensive central midfielder, Bradley's ability to snuff out opposing attacks and launch counter attacks for the U.S. made him the linchpin of the team dating back to the 2010 World Cup. But Klinsmann often insisted on playing Bradley in the No. 10 role, a more attack-focused position that requires the player to spray passes all over the field and create scoring chances out of nothing. Bradley was always ill-suited for this role, and over the last several years he has become an increasingly overlooked figure with the national team as his form has slipped dramatically.
Both Wynalda and Lalas agree that Bradley, among many others, could experience a national team career renaissance under Arena. "Just you watch, Bruce will loosen [Bradley] up," said Wynalda. "Bruce Arena is going to get [the team] to either become the best version of themselves, or at least a better version of themselves," said Lalas.
Arena's ethos is the same with established players as it is with young players: to put the best 11 on the field. That idea may mean an unceremonious end for former Klinsmann mainstays like Jermaine Jones and Kyle Beckerman, who have been key performers in the past but whose present form likely makes them unworthy of a roster spot. On the other hand (and as he recently disclosed when discussing the player makeup of the January camp), Arena is going to give every opportunity to players like Benny Feilhaber and Dax McCarty who have achieved great success in MLS but were not been given much a chance to perform for their country under Klinsmann.
Having played under Arena, Wynalda speaks from firsthand experience that when it comes to a veteran player, "the bottom line is that if he is not cutting it right now, Bruce will not have any issue telling him that he's not good enough and has to figure it out."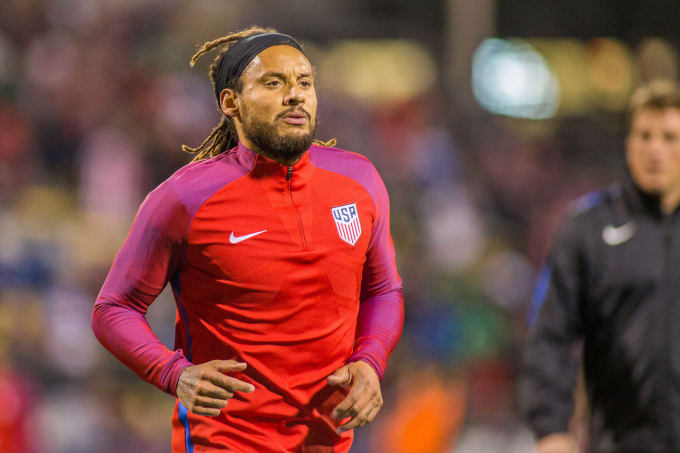 The Hex and the Road Ahead
Depending on how you look at it, the scheduling gods were either extremely kind or extremely unkind to the U.S. to start the qualification cycle.
Of the 10 games in the "Hex," as it is known (there are six teams in the qualification group. You remember geometry, right?), the U.S. had three circled as their toughest before the match dates were even announced: the two games against Mexico, and their away match at Costa Rica, where they had never won. Two of those are now done, which is good news. The U.S. got their asses kicked in both games, which is bad news. But hey, at least there's now only that trip to Mexico left to go.
As Lalas pointed out, the U.S.'s road to qualification from here is at least in part a numbers game. "The U.S. finished first with 22 points last Hex," said Lalas, "and there are still 24 points left to get [in this Hex]."
While Lalas's vision of reaching 22 points may be tough—the U.S. would have to win seven of their eight remaining games and draw the other one—history does nevertheless point in their favor. Since CONCACAF went to the Hex system in 1998, the third place team has needed 14, 17, 16, 16, and 15 points to claim the final automatic qualification spot. With another four games to play on U.S. soil alone (the loss to Mexico was just the U.S.'s second home World Cup qualifying defeat since 1985), getting the combinations of wins and draws needed to reach Russia seems perfectly plausible.