Beats by Dre have linked up with the biggest names in sport for their latest campaign.
The brand's latest film, 'BE HEARD', is essentially one huge game of 'spot the athlete' as well over 20 of the biggest names in sport come together to make a huge statement.
Fresh from incredible years, the biggest names in combat sport – Anthony Joshua and Conor McGregor – are joined by a diverse cast including Diego Costa, Tom Brady, LeBron James, Michael Phelps, Kevin De Bruyne, Serena Williams, Cam Newton, Kevin Durant and Simone Biles.
Stars from 12 different sports are in the film.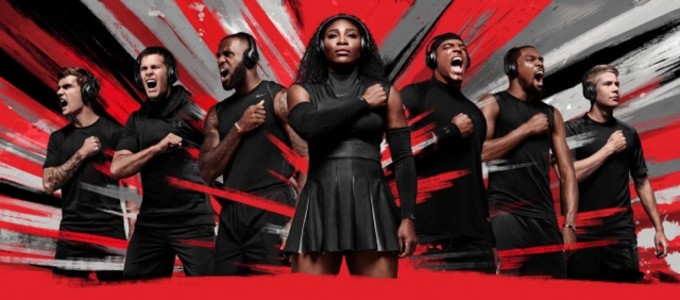 The spot is scored to "Seven Nation Army" (written by Jack White and performed by The White Stripes), which has become an iconic sports anthem for fans around the world who cheer on their favorite teams and athletes by chanting along to the song's fierce guitar riff.
[via YouTube]