This year's slate of NBA games on Christmas Day is, once again, a real gift to all of the NBA fans out there. From the first game of the day, which starts at noon ET and features the Celtics taking on the Knicks, to the late-night game, which starts at 10:30 p.m. ET and features the Clippers taking on the Lakers, it won't be difficult at all to get excited for the full slate the NBA is bringing to the table this year. The marquee matchup will, of course, be the Warriors playing the Cavaliers at 2:30 p.m. ET, but the four other games should be terrific, too, and you're probably going to be glued to your TV all day watching them.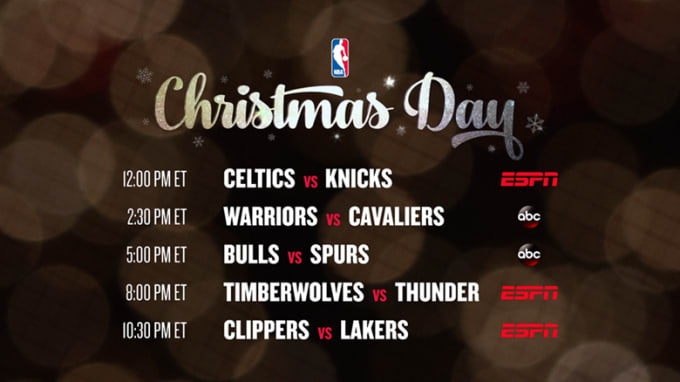 Just in case you need a little help getting into the holiday spirit, though, Blake Griffin, Kevin Love, Dwyane Wade, Carmelo Anthony, Draymond Green, Zach LaVine, Victor Oladipo, and D'Angelo Russell teamed up recently to put together a magical performance of the instant Christmas classic "The Most Dunktastic Time of the Year." You can check it out in the clip above to see some of your favorite players showing off their vocal skills.
You can also check out a pretty hilarious blooper reel below that features all of those players preparing to sing their "dunktastic" song. Check it out now and keep an eye out for the commercial during the NBA's doubleheader on ESPN on Friday night. Doesn't it make you feel like a kid on Christmas Eve? These Christmas Day games just can't get here soon enough.