With the 71st NBA season having just gotten underway, we're looking forward to the coming months of action, controversy and endless highlights, as 30 teams across the US do battle for the coveted Larry O'Brien trophy. With Complex recently getting down to the NBA's Crossover exhibition in East London, it was a moment to reflect on the significance of the sport in propelling stars of the game into historical sporting icons. With game-worn jerseys and memorabilia from luminaries including Michael Jordan and Shaquille O'Neal on display, what better space to reflect on the legends of the game, now embedded into the very fabric of popular culture, the world over.
In the same vein, two-time NBA MVP Steve Nash is a man that needs no introduction on either side of the pond. Respected for his fearless and cerebral brand of point-guard play across the 00s, Nash is undoubtedly heading into the Basketball Hall of Fame when his number is called (Nash is eligible for first ballot consideration in 2020).
With a glittering career failing to bring Nash the championship his talent so clearly deserved, he's coupled this with the further misfortune of supporting Spurs – no, not the five-time NBA champs from Texas, the perennial English underachievers, from Tottenham. Having taken a front office role with the Golden State Warriors last year and with 6'10 freak of nature, Kevin Durant now added to their ranks, the smart money's on Nash ending his wait for a ring this season.
Having had the opportunity to train with the Spurs squad in London earlier that morning, we met with Steve Nash at NBA Crossover for the launch of Foot Locker's latest apparel range, to speak all things basketball, sneakers and to find out what the future holds for a retired floor general.
Complex: You were training with Spurs football team earlier today, as a fan, what was that like for you?
Steve Nash: It's amazing for me because I'm probably the biggest soccer groupie. I grew up playing the game, it was my first love, my dad and grandad all grew up in Tottenham, a lot of my friends had British parents where I grew up, too. Soccer is big in North America and Canada at kid level, it's one of the most popular sports, it's only when you get older that baseball, basketball, hockey – all that stuff, kicks in. I loved the game but at a point, I was just a little too far removed to chase it.
On your current role with the Golden State Warriors, you're installed as favourites for the title this year, how's the team fitting together after acquiring Kevin Durant?
They're gonna be great but it's gonna take time. There's a lot going on there. A lot that'll make it beautiful and a lot that'll make it challenging. Just trying to fit their games, personalities, habits and egos, their healthy egos.
That's something that strikes me when watching modern NBA super teams, the ego dynamics between the two or sometimes three, star players. As a point guard and the general of the team, how did you try and balance that out?
I was lucky in that my first inclination was to pass, so I was always trying to facilitate, if I were a score-first point guard it probably would have been harder. I was just always trying to encourage and lift in that respect. It wasn't like there were any arguments over shots, I was always trying to get my players into positions to excel.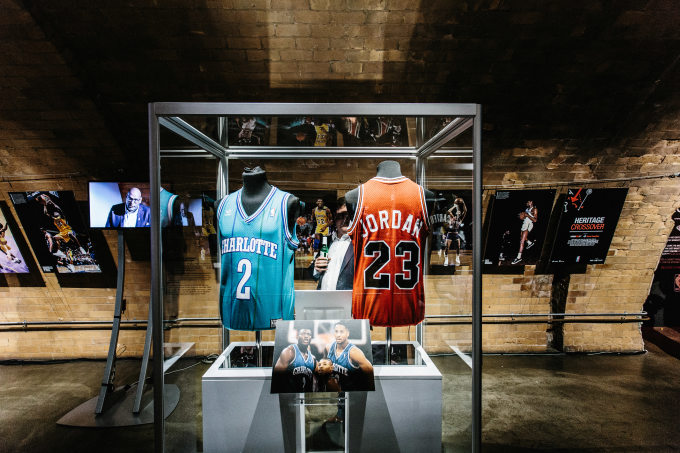 I think I credit getting into basketball on reading Jack McCallum's 'Seven Second Or Less', on your 05-06 Phoenix Suns team. It's gave such insight into the psychological aspects of a team trying to compete at that level, how close do you feel that team were to winning it all?
We were close - for sure. We had some bad luck and maybe we weren't good enough at key moments but we were on a very high level. Very, very close.
The team just seemed a lot of fun, who was your favourite teammate on that team and also, throughout your career?
It's hard to pick one, for different reasons. Obviously my time with Dirk at Dallas was foundational for me, I really made great friends. Amare Stoudemire on those Suns, was an unbelievable player but there was also Raja Bell, Leandro Barbosa, Boris Diaw, they were all great players too but also great teammates.
In terms of opponents, at their peak, who was the hardest to guard?
One thing about the position is, every night there was different players with different challenges. It's a tough question. You look at this generation with Curry, Westbrook, Wall, they're all great and so fast. My generation had guys like Jason Kidd, Gary Payton and Chris Paul, all challenging in different ways.
What was the key for you in preparing for a tough night defensively? Studying film on players individually?
Definitely studying, but that's partially. Another thing, to stop any player in the NBA, it has to be a team effort because everyone's too gifted, offensively. At times, they're gonna be in transition, which you can't plan for and they're gonna be in pick and rolls, which is a team defensive scheme, so a lot of the time it's even down to a one on one situation.
Quite obviously you're headed to the hall of fame eventually, as a Sun, I'm guessing, who would you ask to induct you?
Firstly, thank you. If I get the chance I think as a member of the Suns yeah - I mean, those were my best years.  The other stuff, I haven't given it much thought, seriously. I don't spend a lot of time thinking about the past; I just look to the future and get on with my life, for now.
Moving onto the present, as General Manager of the Canadian Men's Basketball team, what does a national team GM really do?
It's different to usual GM roles, obviously it's not a day-to-day job and in particular for me, I took the position, a volunteer position, when I was still playing. Really I took it because we needed to raise money and I needed to get the players to want to play for Canada, there'd been a cultural gap with collegian players going into the NBA never having seen the teams succeed. When we went to the Olympics in 2000, those guys were kids then. I just had to use my standing and experience to convince them to get involved.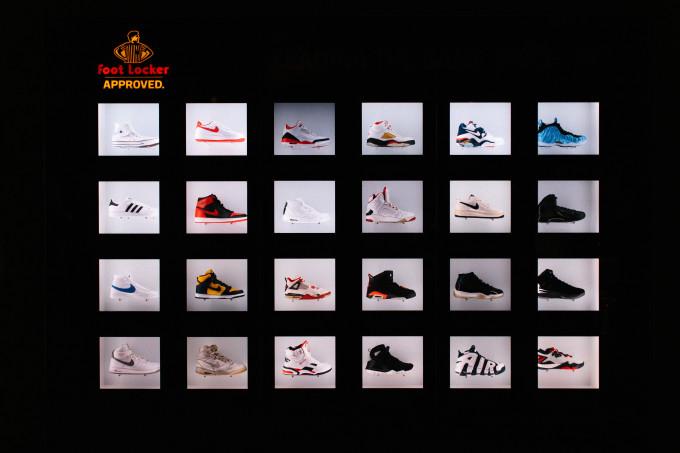 You've got together a much stronger team now. You didn't make the Olympics this summer, is that the current goal, to participate in Tokyo in four years.    
We're stronger no doubt. We have the most non-American guys playing in the NBA. The next Olympics for sure, we were very close to making it for this year, we lost to Venezuela. It was just inexperience, obviously having not been there before. The key thing is guys showing up, wanting to play and represent their country, they do that, with being three or four years older we'll be alright.
As Sneakers are such a massive part of NBA culture, what were your go-to pairs over your career?
I'm a Nike guy, always have been. I had a bunch of different faves, going back to Jet Flights and then towards the end of my career I was in Kobes, I loved Jordan lows too - I was always in low cuts, always.
Would you wear them fresh or wear them in a little?
Yep. When I played I liked to wear them in, almost to the point of over wearing them. I'd say less than a handful of times in my career, that's 1,300 plus games, would I wear a brand new shoe. I'd always wear them in practice or shootaround or something, to try and wear them in, just to be comfortable.
How do you see the game in this country growing?
The game has already has grown in popularity, in the UK and now the participation and the coaching has to improve, then the talent list will continue to get better. The league will get better here and that should translate to more players going to the EuroLeague and the NBA in America.
Who's your tip for the MVP this year, that's not a Golden State Warrior?
I think Westbrook or Lillard, those guys have a lot to prove this year. Lillard hasn't been in an All-Star game yet, even though he deserves to be an All-Star, for me. Westbrook now has his own show over there, to go and get incredible numbers so he's got a shot. I imagine those guys will be pushing amongst the usual names this year.
Finally, your thoughts on Tottenham's chances this year?
We've grown immensely, I think the manager is amazing, the culture, attitude and philosophy has all changed and the players are buying in and wow, we have a talented squad! We have to prove we can do it but now we have the squad to do it, believe.
NBA legend Steve Nash was at the launch of Foot Locker's NBA apparel range, which is available now in Foot Locker stores across Europe.