Real Madrid wants Conor McGregor to fight at the Santiago Bernabeu.
According to reports from AS in Spain, the Champions League holders have reached out to UFC to express their interest hosting a future Conor McGregor fight at their 81,000 capacity stadium.
After fighting his last six fights in the United States, McGregor has constantly spoke of his wish to fight closer to home – and although a dream fight in Ireland's Croke Park looks unlikely – a once-in-a-lifetime event of this kind at the world's most iconic football club would surely be tempting.
According to reports, the event would have to take place between "May and July" – as not to interrupt the football season – which could actually be when McGregor looks to take his first fight after battling Eddie Alvarez in New York next month.
We already know one man who'd want McGregor to fight in Madrid.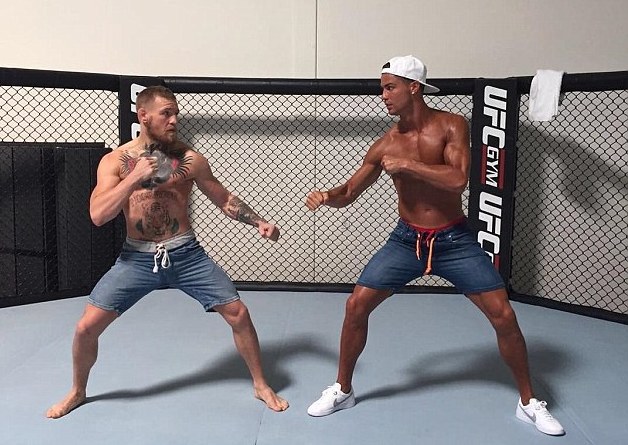 Although a surprising option, the chance to fight at the Bernabeu couldn't have come at a better time for McGregor. After being fined by the Nevada Sports Commission for his behaviour at a press conference with Nate Diaz in the run up to UFC 202, McGregor has said he never wants to fight in Las Vegas again.
Make it happen.